It says that people don't remember things, they remember experiences. That is why a simple life is so important in our journey.  Some of the best moments you can enjoy with your family is to explore the world you live in. Hence, Traveling is a way through which families connect and spend quality time with each other. Traveling is such a valuable and fun experience that most of us only think about about the positive benefits it has on our lives and we often don't realize, the impact it can have on the earth. Problems like the pollution through vehicles, waste produced at the hotels we stayed in, or the plastic we use for almost for everything end up harming plant and animal life on land and sea. The best way we can leave a positive impact on locals and fellow travelers are by packing light, using organic and natural products and opting for reusable products. These small changes can also have a big impact on the planet and you leave less carbon footprint in the places you go.   Here are some organic and Eco-friendly products you can use to make your vacations greener:
​Reusable Water Bottles
Traveling can be exhausting for you and your family, whether you're traveling by plane, car or train at some point of time you'll feel thirsty. So, it's important to keep yourself hydrated. Grab your own water bottle rather than purchasing the plastic bottles which can create waste and pollute the planet. You can fill your water bottle and refill it every time it's empty. At the airport, you can carry an empty water bottle and once security is done you can fill it on another side before your flight. This way you can save your money on plastic bottle and you will be supporting the reduction of plastic waste as well.
Portable UV Water Purifiers
There are many countries where you won't find tap water suitable for drinking. In that case, you can use portable Steripen UV Water Purifiers. It is a pen like water purifying device that uses ultraviolet light to sterilize the water which destroys the DNA of any microbes and bacteria in the water and make it safe for drinking. It is Eco-friendly, versatile and very effective.
Re-usable Food wraps and Tote Bags
Snacks are the primary stuff to pack when you're traveling with kids. They need it every now and then. So, say no to ziplock bags or any other plastic bags. Opt for reusable snack bags which are Eco-friendly, made from organic material and it is safe to use. You can also carry food containers for the snacks. Many tutorials are available on how to make own wax wraps. Tote bags are must have when you're shopping during your vacation and avoid plastic bags given by shopkeepers.
Eco-friendly Toiletries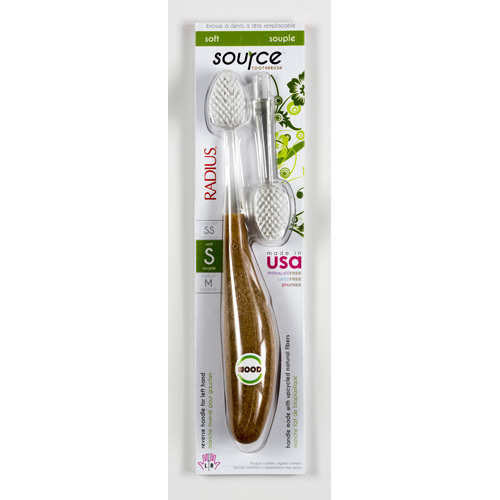 Avoid using travel sized plastic bottles, which are discarded after one use. Pack Eco-friendly containers that can be used repeatedly. There are some silicone travel bottles that are leak proof and reusable. Transfer your favorite shampoo, conditioner or lotion to it and you are ready to go. Buy organic products such as hand sanitizer, bug repellent, organic sunscreen for yourself and your family which is not only healthier for your skin but will also cause less harm to the mother nature. Replace your plastic toothbrushes with a wooden toothbrush, use a wooden comb, they are affordable and biodegradable. Furthermore, it will help in reducing the landfill problem also.
Reusable Coffee Mug and Utensils
Disposable Cutlery is made of plastics which are very difficult to recycle, and are harmful to the planet. Buy environment-friendly spoon, fork, knife, and chopstick which are made of wood or bamboo. Things like metal straw and BPA free coffee mugs are reusable and biodegradable. You can use them on every trip you take in the future.
Portable Laundry Bags
Traveling with kids, camping, or hiking, it means you will get dirty clothes and sometimes you may find hotel laundry expensive. Grab the laundry bag whenever you travel, just throw your clothes in, add water and detergent, and start rubbing. They are Eco-friendly, durable and lightweight.
Organic Wipes
Wipes are essential for your travel checklist when you're traveling with the kids. They serve various purposes such as they help in cleaning the mess and also used for the face. Use organic wipes because some wipes are not easily recycled. Organic wipes are biodegradable, non-toxic, and natural wipes that are gentle to the skin and easily recycled.
Travel-friendly Backpacks
Travel friendly backpacks are essential for people on the go. They can fit all your daily essentials and comes in handy for a hands free way to move around without missing out on our daily essentials.  These backpacks are not only a lifesaver for people with children to pack kids snacks, water, extra clothing etc but for adults as well. We use ours to store cameras, sanitizers, extra clothing, sunscreen, repellent and many other essentials.  Many of these Eco-friendly backpacks are made up of recycled material so they are sustainable and earth friendly. There are various companies producing Eco-friendly backpacks in safe working conditions with consideration of people and planet.
Eco-friendly Packing Cubes
Packing cubes can be a game changer. They organize your luggage and at the same time, they save a lot of space in your bag. They are made from recycled plastic bottles, keeps your clothes clean, reduce the use of plastic bags, easy to separate clothes when traveling with family and can be used every time you travel to new places.
Solar Power Banks/Chargers
Power Banks are perfect when you run out of a battery of your device. A good quality of solar power bank is necessary for almost everyone. Being an Eco-traveler, you can always opt for Solar power banks which requires daylight to power your device. The best way to use less consumption of electricity.
If you're traveling with kids, then in this way you can educate your little ones towards the environmental issues and their solutions. It will help them to embrace nature and be more connected to the environment. Hopefully this list was able to help you to gather some of the best Eco-friendly essentials which we can carry while traveling with family. See you soon!