Is it an old school belief or is breakfast still the most important meal of the day? Maybe you remember your mom serving that bowl of lumpy oatmeal or those cold scrambled eggs because you took way too long getting dressed.  These past memories of breakfast may have helped your decision to pass on breakfast once you got older.  Before you knew it, breakfast became coffee and maybe donuts at noon. Breakfast is not only something your mother would tell you is important, but many studies have said the same thing. Research has linked the habit of eating breakfast to good health which includes better memory and concentration, and better school performance in kids. In addition to that, it has been proven that a healthy breakfast routine can have many positive effects.  Here are 10 of the amazing benefits of eating breakfast:
Brain boosting– Breakfast itself means 'breaking the fast' after a night of fasting, the brain needs enough glucose to function efficiently.
Daily Nutrients– Since a healthy breakfast usually contains essential nutrients like B-vitamins, fiber and protein that your body needs to function.
Heart Healthy– A healthy breakfast containing the necessary nutrients does its part in boosting the heart by lowering blood pressure and preventing diabetes. People who skip breakfast also have increased cholesterol levels leading to heart disease.
Weight Control-Eating breakfast won't make you shed pounds, however it may curb cravings throughout the day that lead to unhealthy eating or overeating.
Enjoy a Longer Life-Just like eating an apple a day keeps the doctor away, the same concept goes into breakfast. Studies have shown that a study of people who lived to be centennials, they ether were consistent breakfast eaters or consumed breakfast on a regular basis. Studies also show that people who ate breakfast consistently also developed less fatal habits such as smoking, drug use or heavy drinking due to regularly practicing this healthy habit.
Boost energy levels– Eating breakfast provides a good balance of necessary food groups such as a good balance of carbohydrates, fiber and protein. A healthy balance of these nutrients provides a boost of energy needed to start the day and will last for several hours.  Breakfast does this by replenishing glycogen stores which supplies the body with energy.  This supplies about 25 percent of the energy storage needed for the body, thus leading to a good start to your day. Before you do your morning workout routine, don't forget to grab breakfast first, it will help to give that boost of energy needed for a great workout.
Improve Skin Appearance- This one makes me excited! Who knew that breakfast has a role in youthful skin? The incredible egg does more than provide protein and nutrients to our bodies, no matter how they are prepared the are good for your skin. The reason for this is because of the antioxidant lutein.  This carotenoid can be found in eggs and it helps to preserve the skin's elasticity and protect it from free radical damage.  Breakfast food such as eggs, oatmeal, walnut pancakes and smoothies can boost about 26 percent of the body's lutein levels.
Boost the immune system– Although here in Florida we have very few cold days, a study performed in the Netherlands during winter months concluded that eating a good breakfast during colder months boosted immunity. Breakfast boosted the respondents' gamma interferon which is a natural antiviral that directly activates our body's immune cells.  It also showed that skipping breakfast caused a 17 percent drop in this activity. If you want to fight colds and flu during the cold season, in addition to grabbing the vitamin C, also make sure you eat your breakfast.
Prevent Eating Disorders- These days fad diets and meal trends are all the rage. However, these diets can sometimes be difficult to keep going or form habits around which sometimes end up as yo yo dieting. Since breakfast is an important meal to add glucose and break the fast from the night before, studies have shown that people who regularly eat breakfast tend to have healthier eating habits and participate in less diet fads.  Studies even showed that girls who regularly skipped breakfast had a distorted view of their bodies and underwent more diet fads.  While skipping breakfast itself can be considered a disorderly way of eating, it can also lead to additional eating disorders.
Reduce Metabolic Diseases– I have heard of the saying that we should eat breakfast like a king, lunch like a prince and dinner as a pauper. This has a lot of truth based in scientific research. Studies have shown that loading up on a heavier breakfast and decreasing the food load as the day goes on may help to prevent metabolic syndromes like obesity and insulin resistance. Instead of loading up on a heavy dinner, start your day off with a grand meal at breakfast time. People who consumed a high fat diet towards the end of the day, showed increased weight gain and had signs of metabolic syndromes.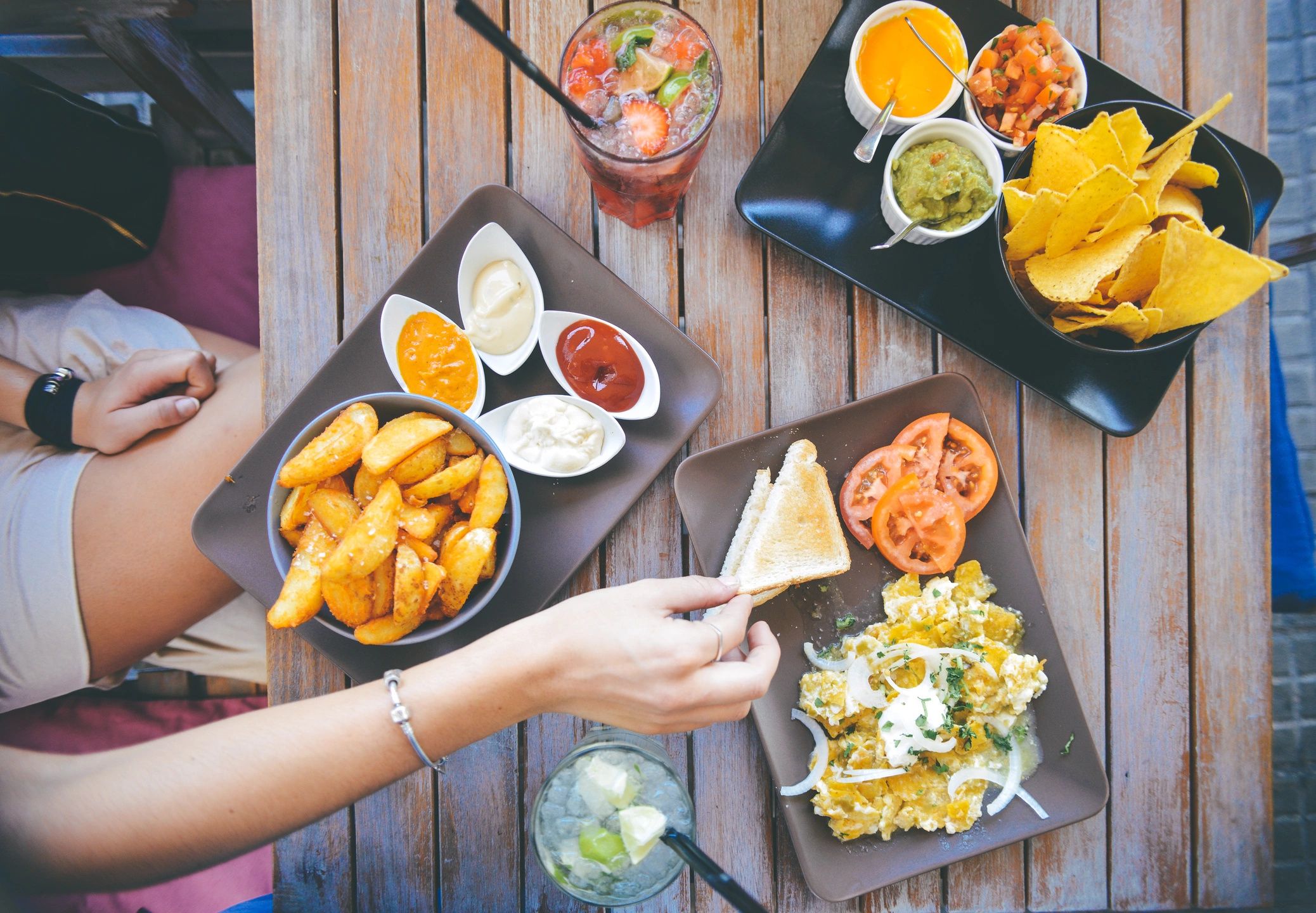 Since breakfast is the most important meal, we should be paying more attention to the ingredients we use to prepare it for us and our families. It should contain essential nutrients and be as healthy as possible and since it's a morning meal and often prepared before leaving the home, it should also be a quick and efficient meal to make.  For the purposes of this blog, since we strive to follow an organic or green lifestyle must introduce the idea of an organic breakfast.  the idea of organic/healthy food, most people tend to reject it because they think it's too expensive or difficult, so I decided to put together a few recipes to show you that cooking healthy can be affordable, fun and yummy! If you make this into a habit, you will be noticing the difference in your routine soon, I guarantee you your friends are going to ask you for tips. All ingredients for these recipes can be found at your local supermarket or buy in bulk from online stores like Simple Green Earth at a significantly discounted price.
Before we start with the recipes, let me tell you the best advice regarding cooking: do not take it too seriously. Nobody expects you to be an expert if you have not done it before, and you can always get better at the next time. As for creativity, there are many healthy blogs and foodies that you can follow, who knows, maybe you will be one of them. Now… ready to start cooking?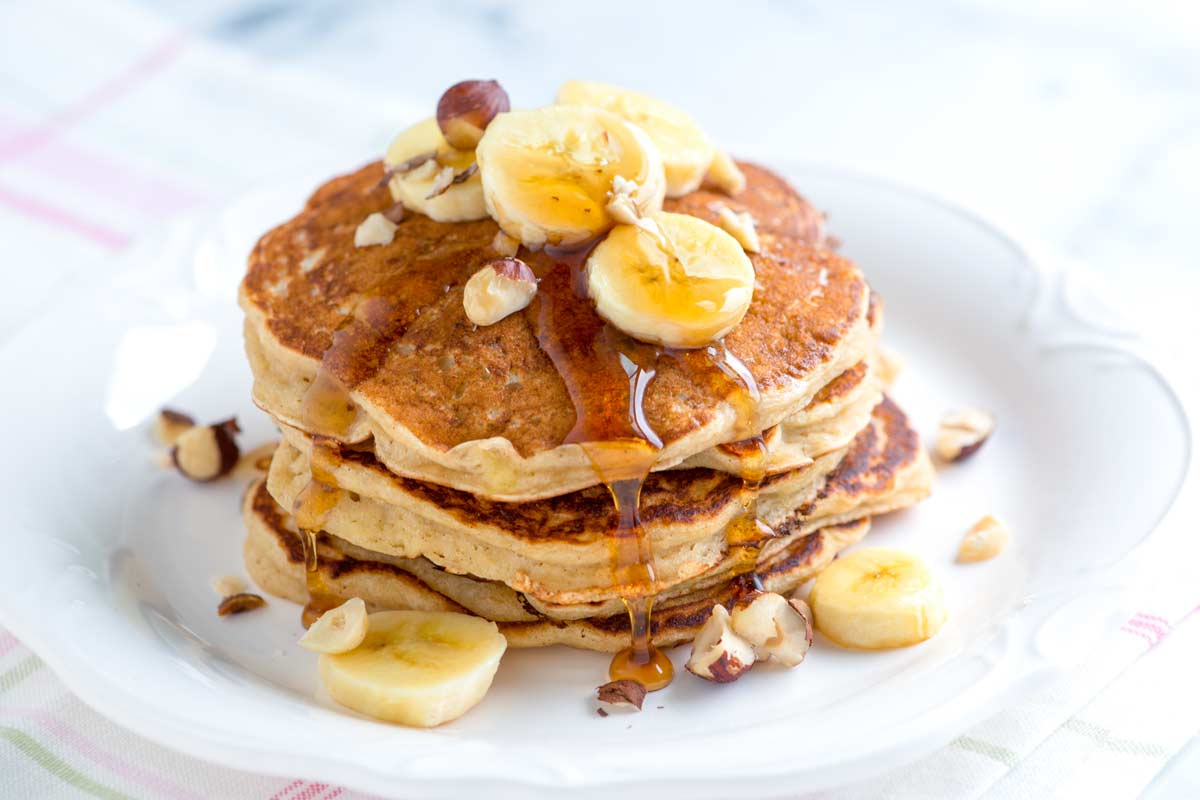 Three ingredients pancakes: who doesn't love pancakes? Take a 1 ½ bananas, two eggs and ½ teaspoon of baking powder and mix them together (it works much better on a blender). If you want, add some cocoa and you will have the easiest pancake batter. Cook them like you would cook regular pancakes (be careful when flipping them, because they are lighter) and voilá! You can add the rest of the banana and a little syrup (or organic honey) to enjoy. This recipe is for one serving, and it will give you about five light pancakes, so you can add up if you are making breakfast for the family.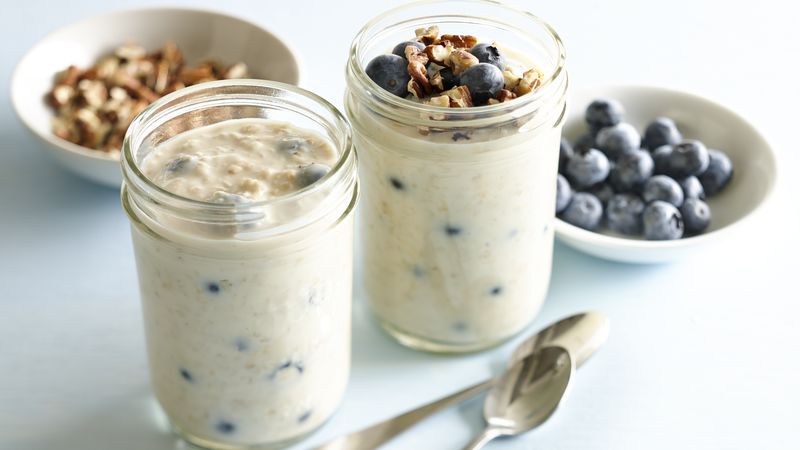 Oatmeal can be one for the night before: Overnight oatmeal is a very easy option if you are a person that lives on the go, or if you don't have time to make breakfast for kids in the morning. In a jar, mix 40 grams of oats, ½ tablespoon of nutmeg, 100 ml of milk and 50 ml of natural yogurt. Add a handful of blueberries and refrigerate. The only thing you need to do in the morning is open the jar and enjoy!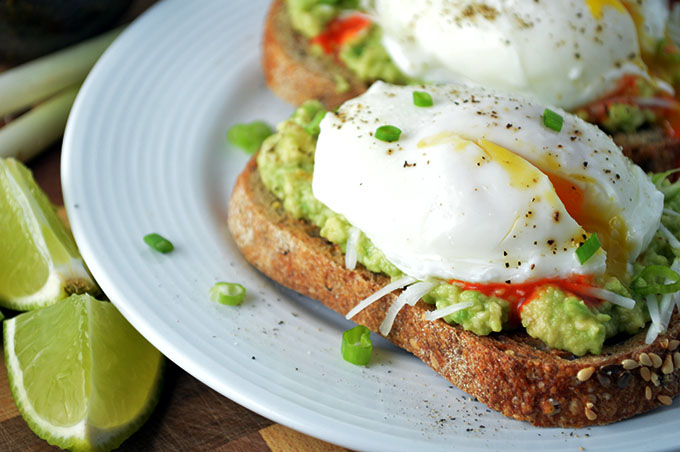 Avocado is a classic with a twist: An avocado toast is a healthy, delicious recipe that you can use, but if you are not really into bread (or it doesn't fit into your diet) you can always go for a healthy option, like Feldkamp Bread (with sunflower seeds), that you can toast. After you pick your bread and toast it, mash the avocado in a small bowl with the squeeze of a lemon, salt and pepper, garlic powder and smoked paprika. Spread this mixture on your toast and top it with some eggs of your liking, we recommend poached as is the healthiest! You can sprinkle your toast with a little salt, cilantro or even low-fat cheese.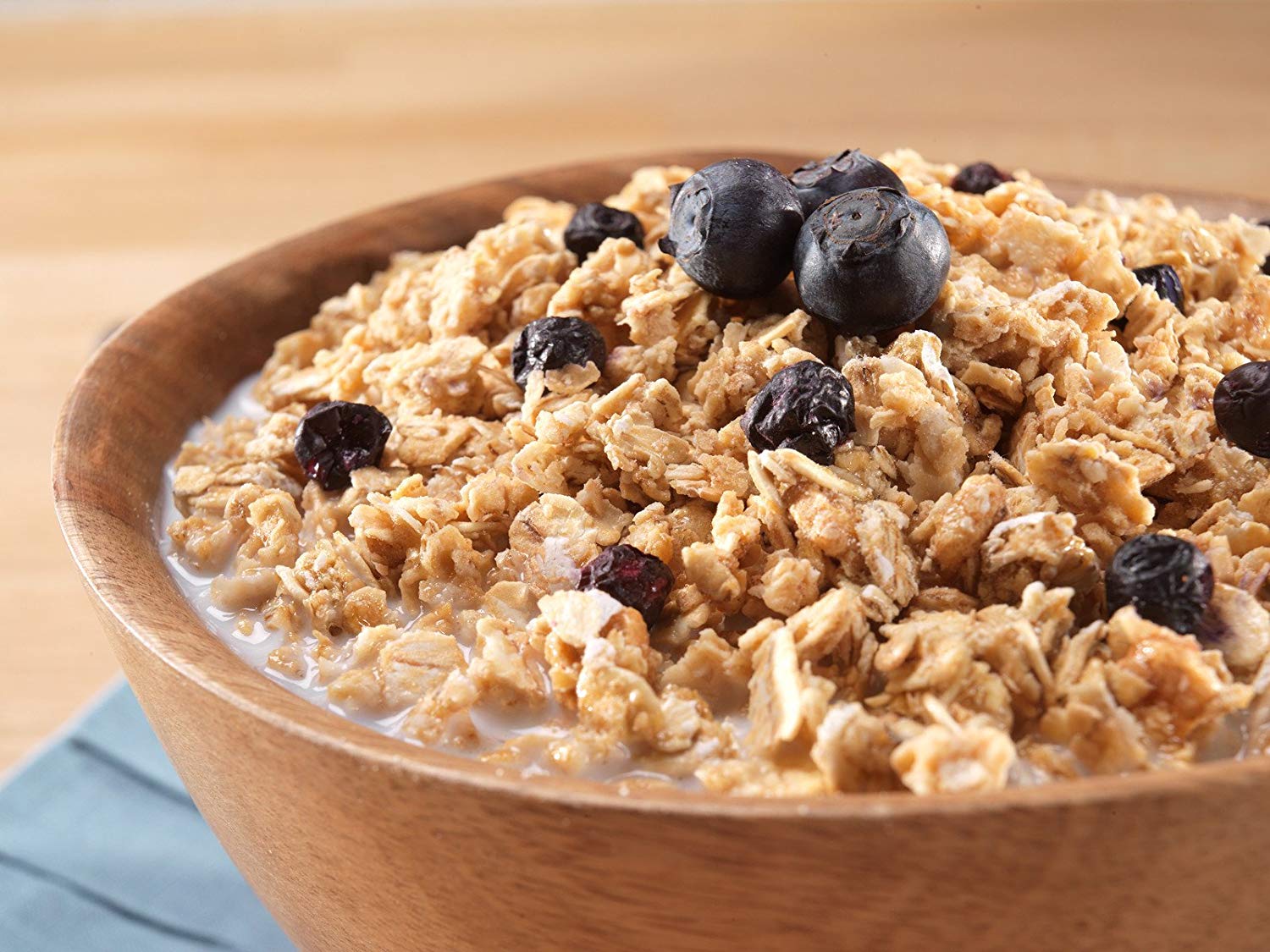 Granola is that option you can always trust: You know there are some days when you don't even have 2 minutes two spare in the morning, but you are so hungry you need food (and energy)? Then there is a choice you can always trust: granola! There are a bunch of organic options you can find in the market, and some of them even have pieces of dried fruit. Just add milk (almond or coconut are perfect) and if you have one more minute, a handful of berries of your preference. And there you go, breakfast in under five minutes.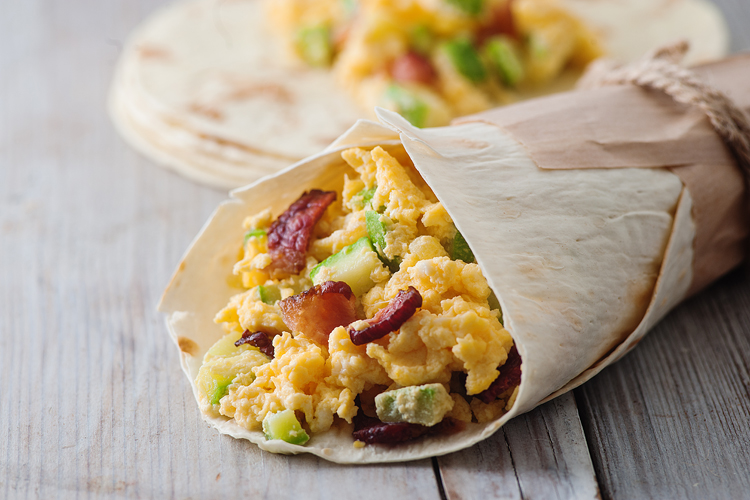 Burritos is a colorful  Mexican choice: If you have a little more time, you can make your family start their days better with a breakfast burrito! You need organic tortillas (check Herdez for whole-grain alternatives), beaten eggs that you will add up according to how many people you need to feed and a mixture of chopped garlic, onions, paper, as well as well as diced turkey, that you will previously cook. Make your scrambled eggs with all these, and add organic cheese at the end so it melts. When it is a bit colder, put it in tortillas and wrap it burrito style.
Since I am a sucker for little known facts my research led me to this awesome site called Mr. Breakfast On this site there are tons of amazing and interesting studies linked to eating breakfast.  Please check it out for more information about everything you need to know about breakfast including recipes, research and inspiration.  Here are a few of them:
June 22, 2016A study from Kings College (London) analyzing the results of 28 previous studies found the old saying, "Eat breakfast like a king, lunch like a prince and dinner like a pauper"… to be backed by scientific evidence, noting that keeping calories down late at night is key to combating obesity.
March 18, 2016A study from Yale found that it's better for kids to have two breakfast than to have none. Students who participated in school breakfast programs were less likely to become overweight or obese even if they had breakfast at home before having it again at school.
February 15, 2016A study from the University of Bath in the UK found that people who eat breakfast tend to engage in more physical activity in the morning than those who skip breakfast.
February 4, 2016A study from the University of Pennsylvania School of Nursing found that kids who eat eggs for breakfast feel fuller longer and consume fewer calories at lunch than kids who eat cereal or oatmeal.
January 11, 2016A study from Osaka University of 82,000 men and women found that eating breakfast decreases the risk of having a stroke. The more days per week participants had breakfast, the lower their risk for having a stroke.
November 29, 2015A study of 5,000 kids (ages 9 to 11) by Cardiff University showed that children are twice as likely to score higher than average grades if they start the day with a healthy breakfast.
November 6, 2015A study from The Food and Brand Lab at Cornell University found that many people who are "effortlessly thin" tend to eat fruit, cereal or granola for breakfast.
August 29, 2015A study of 29 children (ages 8 to 12) from the University of Arkansas found that kids who eat a protein-rich breakfast burn more calories than kids who consume a carbohydrate-heavy breakfast. This was especially true for overweight children. A study from the University of Missouri supported these findings by showing that a breakfast high in protein prevented gains in body fat, reduced daily food intake and stabilized glucose levels.
August 20, 2015A study from Louisiana State University found that a hearty (250 calorie) serving of oatmeal for breakfast results in reduced calorie intake at lunch. Participants who ate cold oat-based cereal for breakfast were hungrier and consumed more calories at lunch.
August 15, 2015A study about pregnancy and breakfast from Northwestern University found that women who skipped breakfast were 6% less likely to give birth to boys presumably due to lower levels of glucose in their blood. Women who want to have baby boys should never skip breakfast. This supports a 2008 study from the University of Exeter in England that found that skipping breakfast increases the likelihood for a baby girl.
July 2, 2015According to the International Journal of Dental Hygiene, teenagers who skip breakfast are significantly more likely to suffer from bad breath than teens who eat breakfast.
June 4, 2015A study at Loughborough University (U.K.) found that skipping breakfast can lead to a dip in athletic performance later in the day reducing the effectiveness of daily workouts.
May 27, 2015An Australian survey of over 500 teachers revealed that students lose 2 hours of learning a day if they skip breakfast because of lack of concentration and behavior problems related to hunger.
April 29, 2015A study from the University of Missouri found that people with type 2 diabetes can reduce blood sugar spikes later in the day by starting the day with a protein-rich breakfast. In March of 2015, Tel Aviv University found that diabetics who ate big breakfasts and small dinners had fewer episodes of high blood sugar than those who ate small breakfasts and large dinners.
Additional Reference:
https://www.thedailymeal.com/cook/10-reasons-eat-breakfast-slideshow