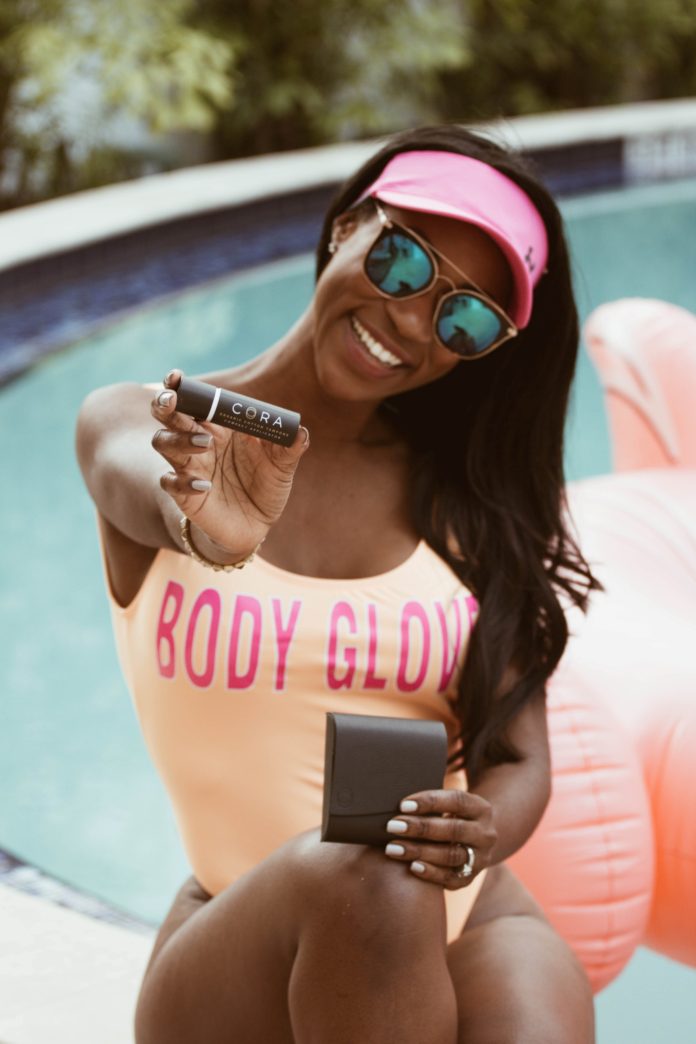 A category of products that is always surrounded by myths and questions are feminine hygiene products. Tampons, sanitary pads and different types of intimate body washes are often used by women monthly from teen years until they hit menopause but they are not talked about much except for television Ads trying to sell them. These products come in contact with one of the most delicate zones of our body that are associated with some of the most delicate processes such as reproduction and urinary health so we should be concerned and informed. In this article I would like to share with you some of the disturbing and troubling details I learned about sanitary pads and tampons and explore what alternatives I found for women especially with the rise of diseases such as cervical cancer.
Here are 10 shocking facts about tampons and sanitary napkins: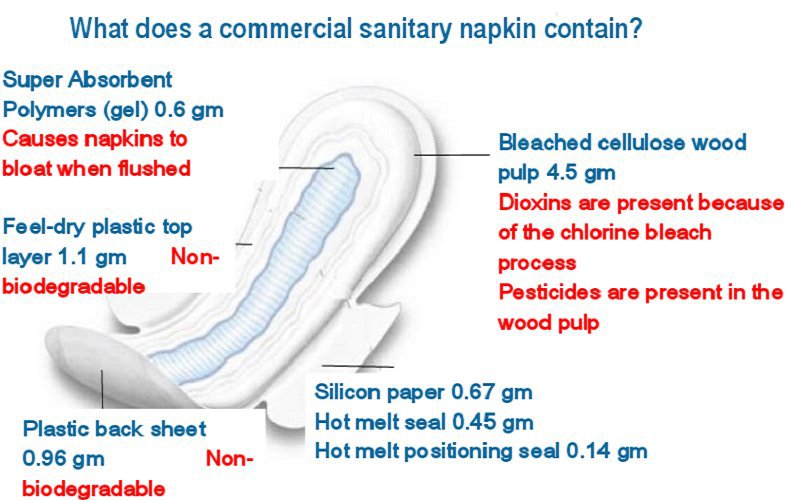 There are chemicals in your pads which can cause multiple diseases and infections.

Dioxin which is present in pads and tampons can cause abnormal tissue growth in the reproductive organs. Rayon which is used to increase the absorbing capacity of pads, also contains dioxin.

The cellulose in your super-absorbent pads can cause cervical cancer, the second leading cause of cancer-related deaths among women.

Deodorants used in pads can cause infertility and birth defects.

. Sanitary napkins also contain synthetic material, which blocks wetness and temperature which often times leads to the growth of yeast and bacteria causing diseases such as yeast infections.

Phthalates, also called plasticizers, gives tampons a smooth finish which can lead to multiple organ damage.

An overgrowth of staphylococcus aureus bacteria in the vagina from the use of tampons leads to Toxic Shock Syndrome, which in extreme cases can and have caused multiple deaths.

On an average, a woman disposes of 16, 800 pads in a lifetime, which is a major concern as these pads are non-biodegradable and cannot be recycled.

One conventional pad is equal to 4 average size plastic bags. Imagine the size of a landfill filled with disposable, commercially made pads used by all the women in the country.

Pads and Tampons contain many chemicals such as chlorine (to make them white), Polyethylene, commonly used to create plastic bags; and other suspicious components like Glyphosate, highly associated with cancer (fact: Glyphosate has been used in the eradication of cocaine leaf, but has been out ruled by many countries because of its associations with cancer)
Tampons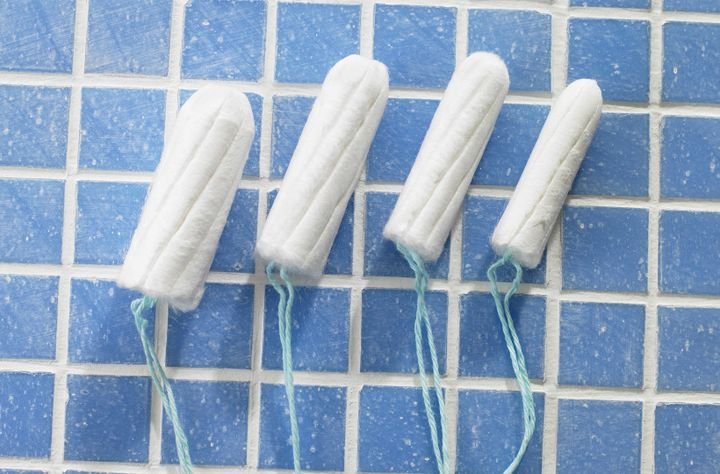 Tampons have long gone through a bitter sweet relationship throughout the years. Parents forbit them, and teens love them once they get a hold of them. We cannot forget that we used to live in a society that made us believe things like virgins should not wear tampons or even made us fear that one of these 'artifacts' was going to get lost inside our bodies. Yes, these were all fears that women had in the past. Myths aside, it is a reality that when used incorrectly, tampons can cause issues such as toxic shock syndrome and other infections. Since tampons are inserted into our bodies and share a space with vital reproductive organs, it is natural to question the safety of these products especially with the rise of conditions such as cervical cancer. Nevertheless, Generation X and Millennials enjoy using tampons because of its convenience and practicality especially to be able to wear their favorite fashions such as swimsuits even during menstruation. Reality is tampons are a comfortable and practical choice for our period therefore it has to be considered.
Is There A Safer Tampon?
Organic Tampons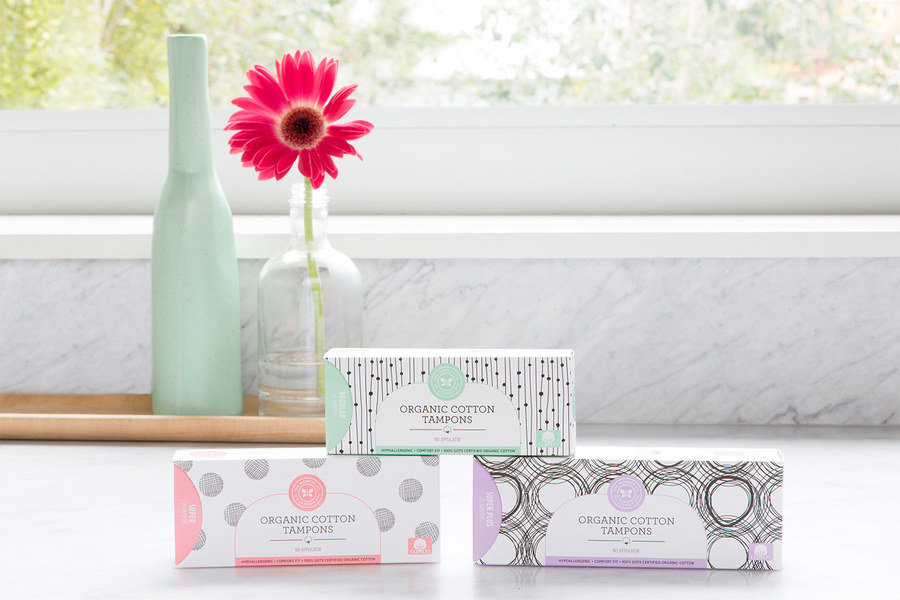 You guessed it, these days there are organic alternatives to your regular tampons. You have to be warned that when you Google 'organic tampons' there are articles saying that the absence of chemicals in organic tampons are no different from any other choice in the market. However, after my research and learning the shocking facts on the list above, I think it's fair to say the organic tampons will now be my first choice just to be on the safe side. In case you were wondering, organic tampons are just like the regular tampons in shape and presentation, but most of them are completely made of natural materials such as 100% organic cotton and their applicators are BPA-free and some even offer plant based applicators.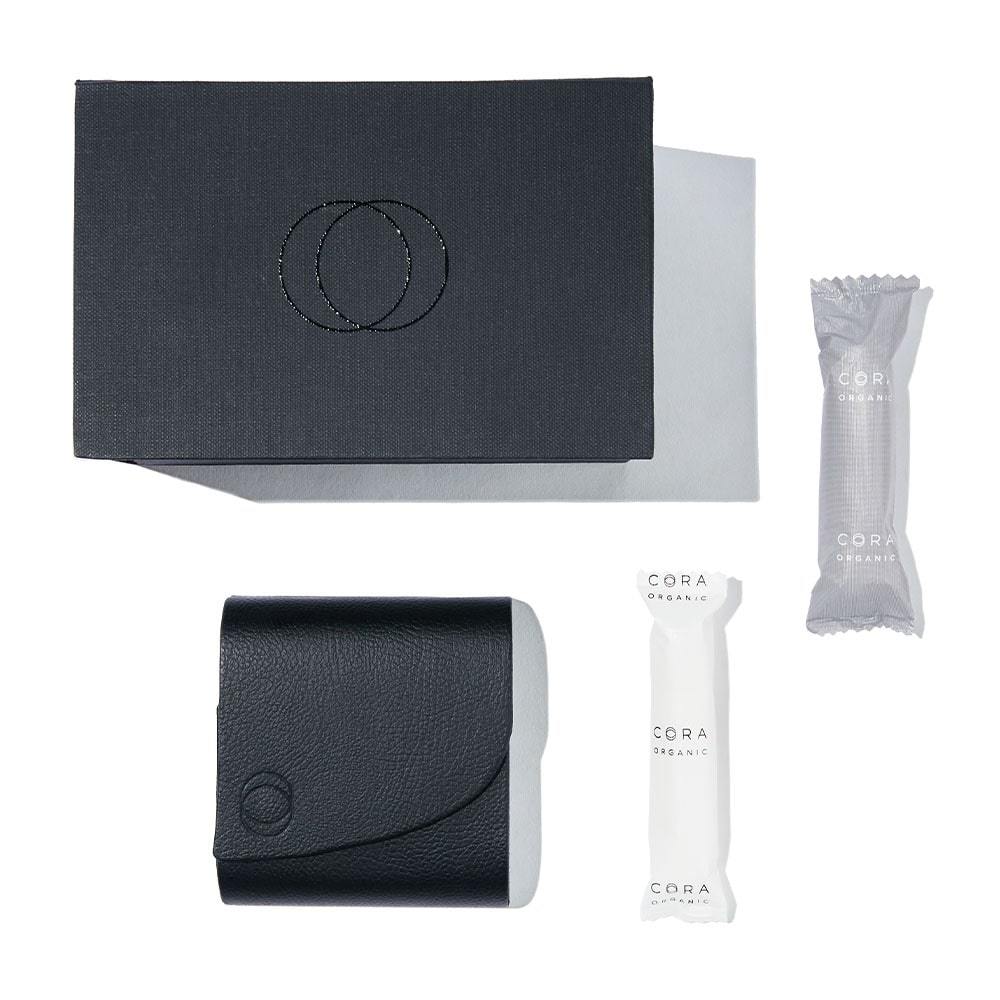 Cora Tampons are the purest, most comfortable tampons, possibly ever! After personally using the products I must say that everything about this company from their packaging to the message behind the company is amazing. They give back to women in countries where obtaining sanitary care is still taboo and is a great voice for female empowerment and owning our period experience. Their tampons are made from certified organic cotton designed for comfort and performance. Their Fearless Fit design gives you leak protection, even in down dog and on white denim days along with a discreet carrying case that you can take anywhere.
Sanitary Pads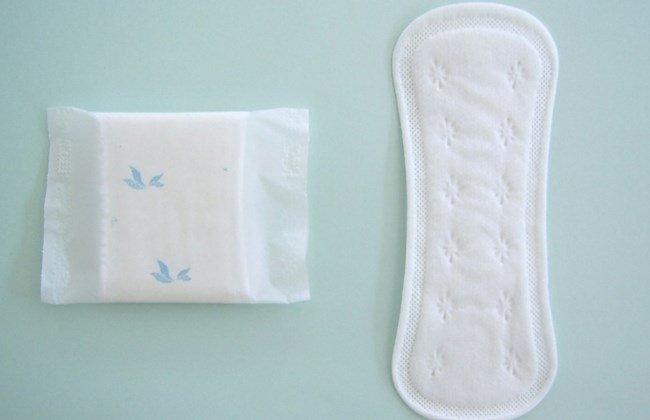 The good old sanitary napkin has been around for ages. Although it was more widely accepted by good little girls and felt like a better choice for parents for their teenagers, it still carries a good amount of doubt and controversy. It was often not the 'cool' choice for most women and people who choose to use this are now looked on as "Old fashioned". They are also not the most comfortable or convenient for certain types of clothing. That aside, pads have evolved and become smaller, flatter, winged, made for thongs and you name it. However, they still come into direct contact with our vagina and anal cavities and our reproductive zones. As with tampons, it is reasonable to question safety due to this especially with the rise of diseases such as cancer.
Is There a Safer Sanitary Pad?
1. The Re-usable Cotton Pad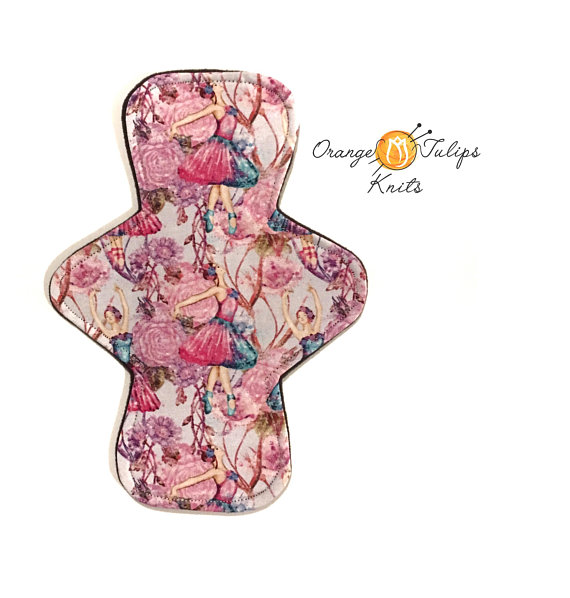 The good thing with organic pads is that you can go two different ways. Follow the lead of the organic tampons and choose pads made of 100% organic cotton, free of chemicals and that is going to give you a better experience, resulting in a subtler touch with your body and no irritations. The other way that you can do is to be Eco-friendly and try organic reusable feminine pads. These products are revolutionary (even though they have been on the market for a few years now) because they offer you the possibility of buying a package of cloth pads that you will wash and reuse. Unlike the disposable ones, reusable pads don't have wings or the basic white color of your pads but being made of cloth, they not only help the environment (it reduces waste significantly) but it helps your body breathe better because, since there is no plastic or chemicals on it making it a more comfortable experience. It might cause some shock at the beginning, because of the routine of cleaning them and reuse them (come on! put them in a fabric bag and throw them in the washer or rinse them in the shower). Users have been very vocal about the benefits of not having to buy two or three packages of pads every month, and about the fact that a standard size fit perfectly. I recently found a brand called Orange Tulips Knits and I am so excited about their re-usable pads that I am doing my first review on their re-usable pads. See the complete review in my next post.
2. The 100% Organic Cotton Pad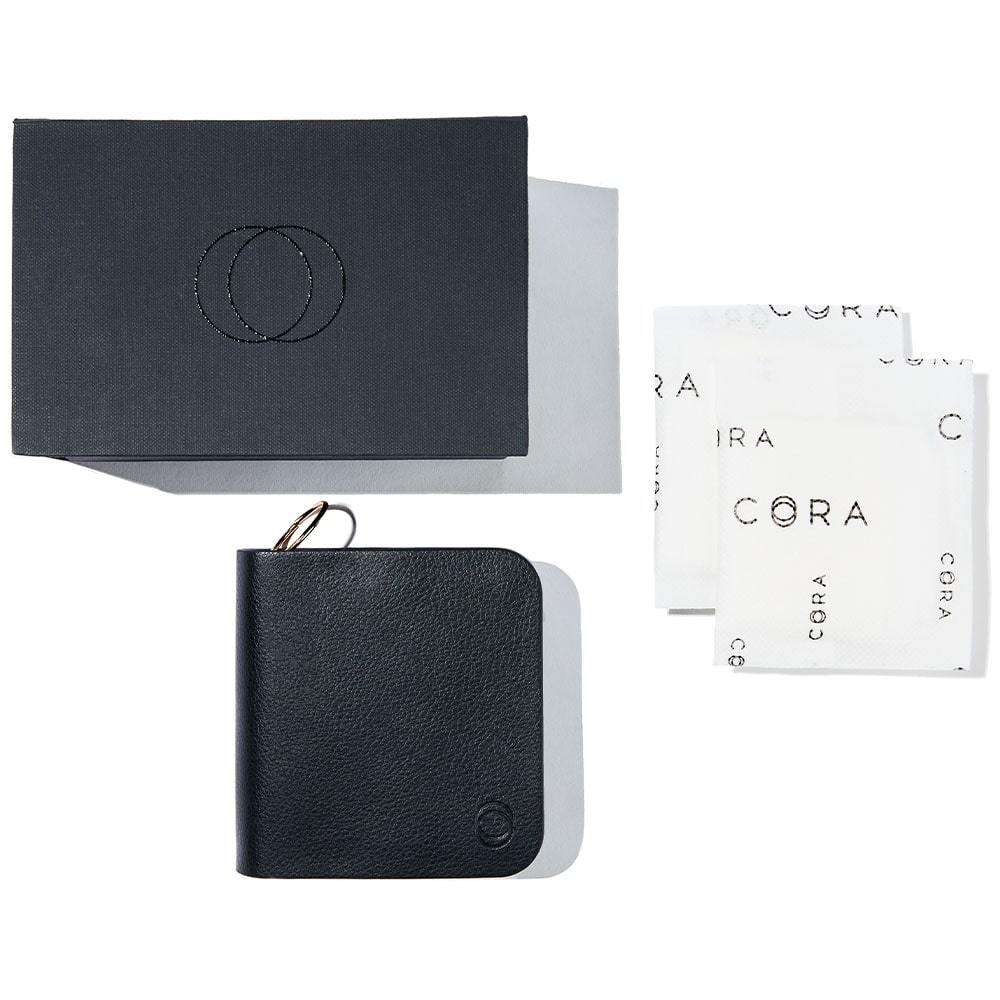 A safer alternative to conventional pads are 100% organic cotton pads that are free from added chemicals that may prove harmful over time. Brands such as Cora pads and liners, started with using 100% organic cotton topsheet and combined with their innovative Patent Pending channel design to create a pure yet powerfully absorbent pad they are made for the modern woman who moves, bends, and all out runs the world on her period. Cora Pads are free from chemicals such as these:
Artificial Dyes
Chlorine Dioxide Processing
Ethanolamin
Diethylhexyl Adipate
Acetophenone
Styrene
Chloromethane
Chloroethane
Chloroform
Acetone
Toxic Adhesives

Cora uses cutting edge technology to create safer pads and tampons for everyday use. The packaging is beautiful and they have an amazing mission. The company even offers a monthly subscription program.
Other Alternatives
Organic Cotton Menstrual Underwear
Named "one of the best inventions" by Time magazine, THINX is a revolutionary period-proof underwear company creating the most innovative period solutions that empower people and sustain the planet. They are breaking taboos about menstruation and reproductive health through the products they create and the conversations they start. They have a heck of a lot of fanfare with awesome reviews like this one from Refinery29′ "Thinx's new line, Cotton, is made — you guessed it — with organic cotton and features a patented 4-layer technology, in three soft, breathable, gender-neutral styles (briefs, bikini, and thong) that, like, the original nylon version can hold up to two tampons' worth of fluid. Organic cotton is less irritating for the skin and something that customers have literally been begging for." THINX is period-proof underwear that has your back (like a good friend, get it ?) speaking of good friends, someone (Me!) sent you ten bucks off a pair of thinx, just 'cuz. Just click on this link to view their collection and get excited about your next period http://ref.thinxify.me/jrJMU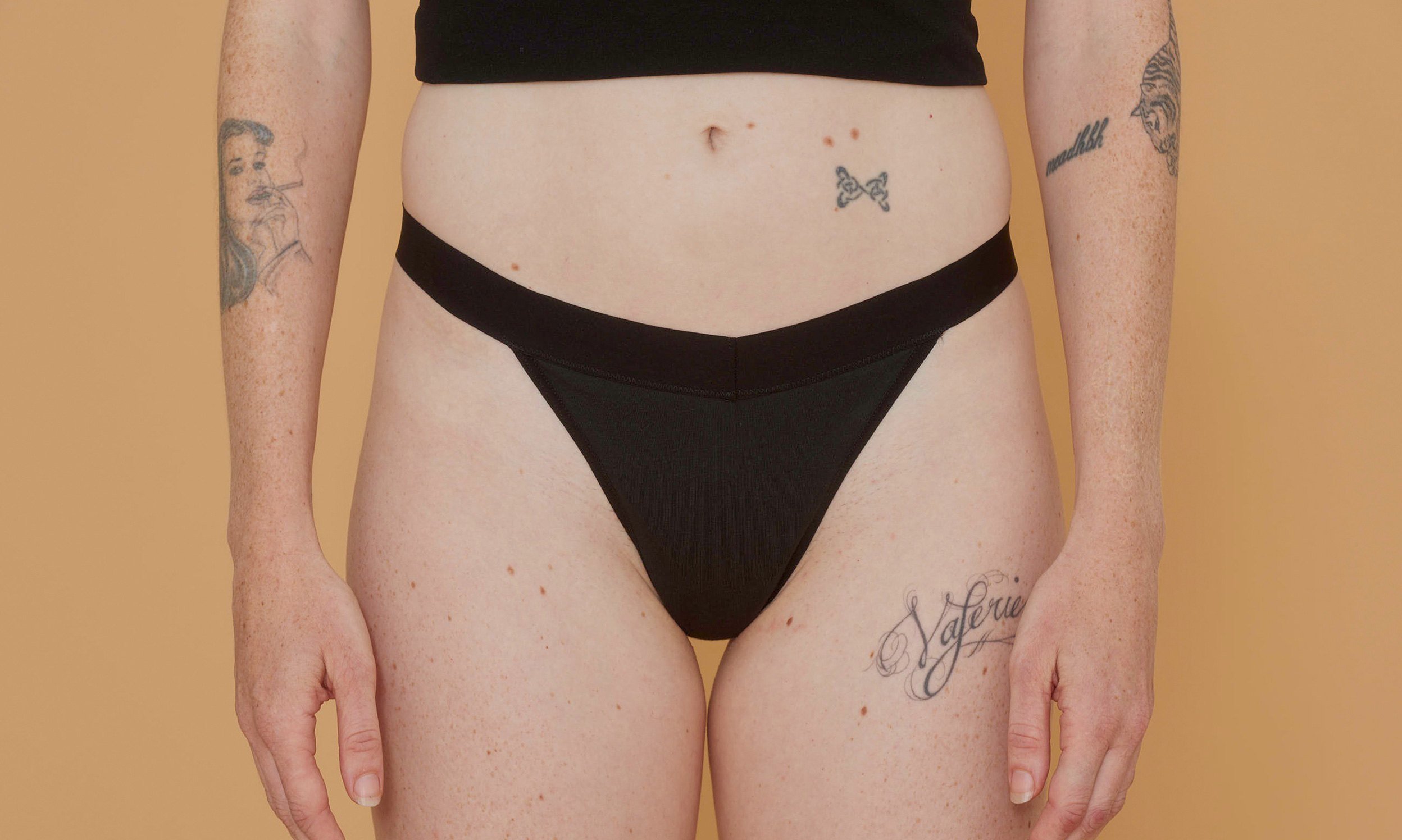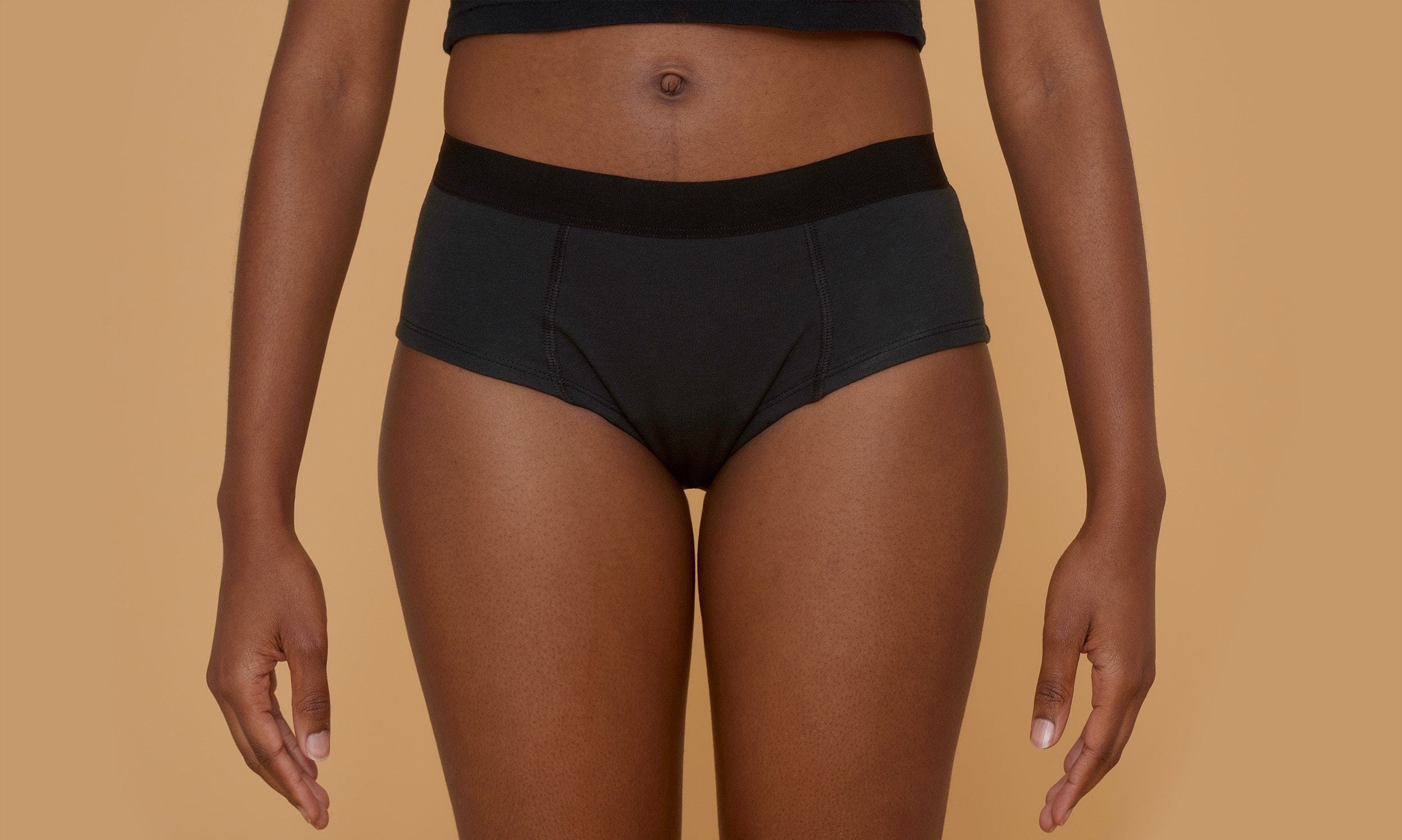 The menstrual cup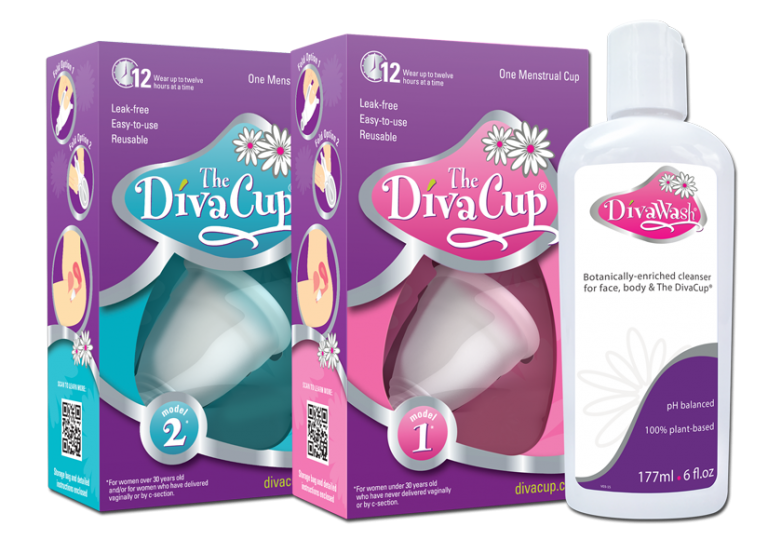 Another option that is a little revolutionary and, safe to say, the trendiest of the three options, now. The menstrual cup is a product usually made of silicone (BPA Free and without materials that harm the environment) is inserted in the vagina during the period to prevent menstrual fluid leaking. Unlike tampons or pads, the cup collects the menstrual fluid, instead of absorbing it. Women around the world are praising the cup for being not only convenient but Eco-friendly and more practical than even a package of reusable pads because you can use it for up to 12 hours. There are different types and sizes of cups, so you should consider factors like your age, your activity level and whether or not you have had babies. Check out our variety of menstrual cups in our store, but my personal favorite is the Diva Cup. Other sites such as Put a Cup In It offers a test to determine what should be your cup. After that, is just use… and reuse! Also see our E-store for a selection of the Diva Cup just in case you would like to give it try.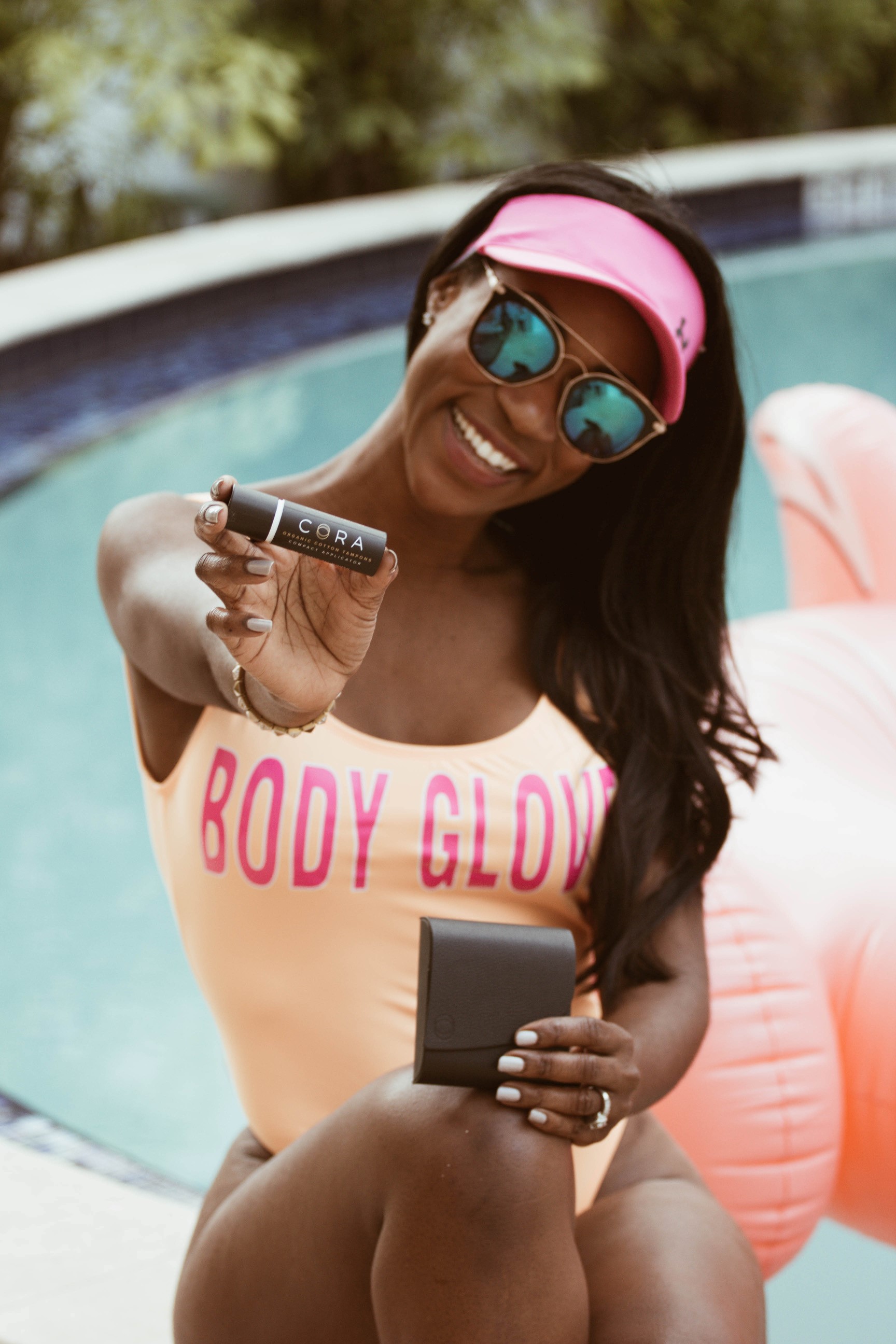 In conclusion, despite the eminent dangerous that these necessary feminine products may pose, the best news is that these days there are safer choices. Safer or organic materials can also be found in feminine products and we can now find organic pads, tampons and re-usable choices, such as the menstrual cup and reusable pads. They are, in most cases, free of harmful chemicals and more Eco-friendly options such as in the case of the cup because it reduces waste. We have learned through research that they can be more beneficial and equally comfortable for your body, give peace of mind, and contribute to wellness. I am not saying it may prevent or lessen your chances of cancer or anything like that, but who wants to take the chance? Feel free to leave your opinions on this topic, we love hearing from you.