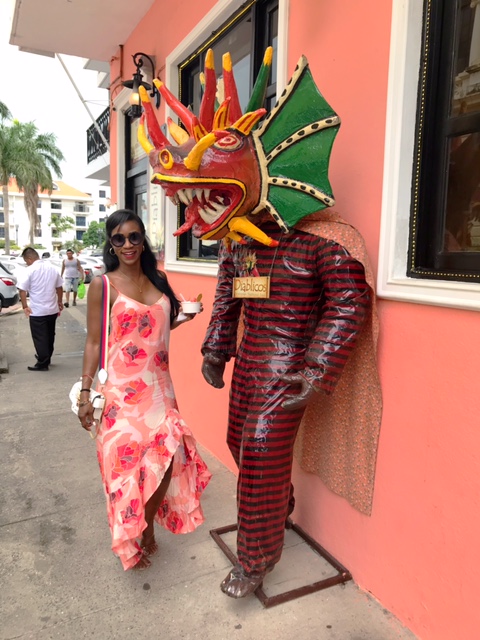 Travel is an important part of learning about new cultures and people. My favorite kind of travel is traveling to places that allow me to explore off the beaten path adventures, eco-tourism, history, and natural beauty. In this post, I want to highlight Panama.
My trip to Panama was a last minute one; I chose Panama because I wanted to vacation within Central America within close distance to my hometown Florida. Since I have been to Mexico a few times, Panama was chosen for this five day getaway. Five-day getaways work for me because I can use a weekend and two weekdays to complete a trip therefore getting more out of my vacation bank at work.
Panama has always been a mystery to me growing up because I could not imagine what it was like. growing up in jamaica I have always heard grandparents talking about going there for work on the Panama Canal so the history of the canal is all I really knew about Panama.
Traveling to this country has opened my eyes more about this country, it's people and their culture. This post will highlight a few of my favorite places in Panama. Since it was a fairly short trip, it is by no means a thorough list, but it is a good start if you have a few days to explore. The trip started off in Panama City which was unexpectedly like New York and other big cities.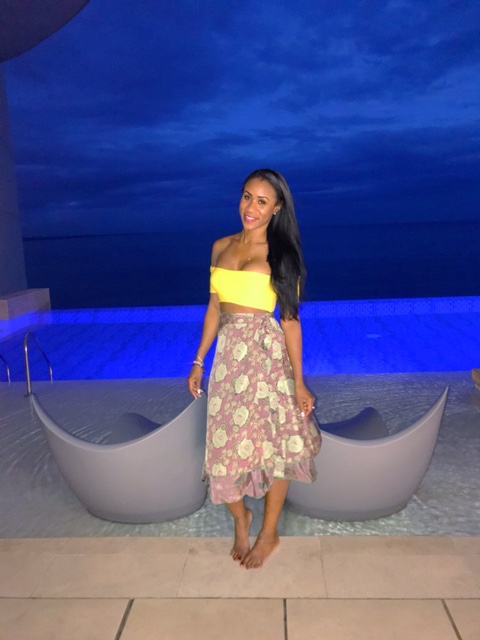 Panama is a transcontinental country in Central America and South America, which is bordered by the Caribbean Sea to the north, the Pacific Ocean to the south, Costa Rica to the west, and Colombia to the southeast. It is an amazing tourist destination in Central America to explore. Panama is packed with a diverse range of landscapes, beautiful towns and cities, peaceful villages, coffee plantation, beaches, mountains rainforest, waterfalls, and wildlife. In addition to that, you'll also get to experience this modern city with shopping and dining. Here are a few places to explore:
1. Panama Canal

When in Panama, the Panama Canal is a worth experiencing place to visit. It is the most known attraction in Panama which connects the Atlantic ocean and pacific ocean. Built back in 1881, Panama Canal is 48 miles long from the Pacific Ocean to the Carribean. You can have the best view of the Panama Canal from the Miraflores Lock Visitor Center which is around 20 minutes from Panama City.
It is a four-story interactive museum with a view overlooking the Miraflores locks. Pay your visit to the museum and learn how the Panama Canal was constructed, its history and management. It is a great experience watching massive ships, colorful containers, locks filling up and down to enable transit. You can also take a boat tour through the canal to observe the canal more closely.
2. Panama Viejo
Also known as Panama la Vieja, Panama Viejo is the remaining part of old Panama City. It is the oldest European city built on the Pacific coast of the Americas. It was founded by the Spanish conquistador Pedri Arias de Avila in 1519. Although much of Panama Viejo lies buried, however, the ruins are not to be missed. Due to the number of misfortunes, the city got affected.
The city was not built after the destruction but a new city was founded known as Casco Viejo which is 8 km to the west. Nowadays, the ruins of Panama Viejo have become the main tourist attractions. There are remains of the houses, administrative and religious buildings including the cathedral, churches, and hospitals. The site also has a visitor's center and a museum which displays artifacts and tells the story of the city and its destructions.
3. Casco Viejo
Settled in 1673, Casco Viejo is one of the best neighborhoods in Panama City. The town is designed as Spanish colonial architecture. Earlier this place was a home for local poor families, but now this city is developed commercially, and you can see a lot of hotels, bars, and restaurants.
In Casco Viejo, you'll experience beautiful tiny cobbled alleys, historic plazas, old churches, orange-tiled roofs, and music pouring on the street in the night. Spend your day by wandering through the markets of Plaza de La Independencia and witness the amazing sunset from the point above Plaza Francia which is considered to be the best view in the city. For your beautiful stay in Casco Viejo, you can opt for the American Trade Hotel which also serves amazing food.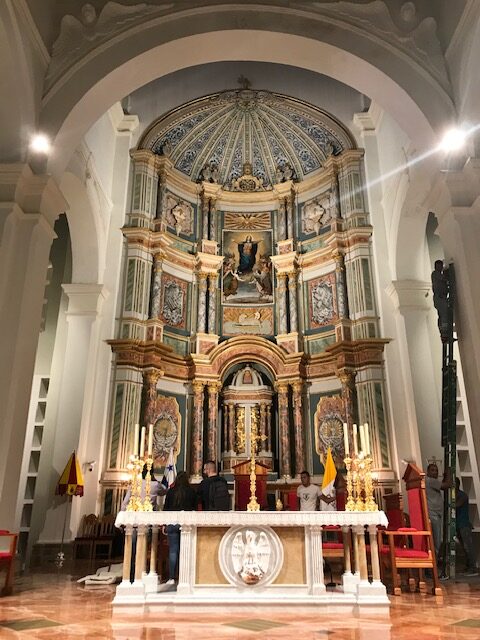 4. Portobelo
was originally called Puerto Bello which translates to Beautiful Port. Located on the Caribbean coast of Panama, Portobelo is a beach fishing village. There are a lot of places in the village which you can explore. It is a UNESCO World Heritage Site and was built by the Spanish to protect their riches from the pirates in the 18th century. It is a quiet place, perfect for those looking for relaxation in their trip. Rent a kayak and explore the old forts across the bay and relax at Playa Huerta.
5. Ancon Hill
This is the most popular and the highest viewpoint in Panama City. You can reach to the top of the hill by a 30-minute of the hike which is easy and moderate. The road is paved and the climb is suitable for kids, and hikers of all skills. You can also start early and watch the sunrise over Panama city. During your trek to the top, you'll get to see various wildlife creatures such as armadillos, sloths, dendrobatid frogs, anteaters, etc.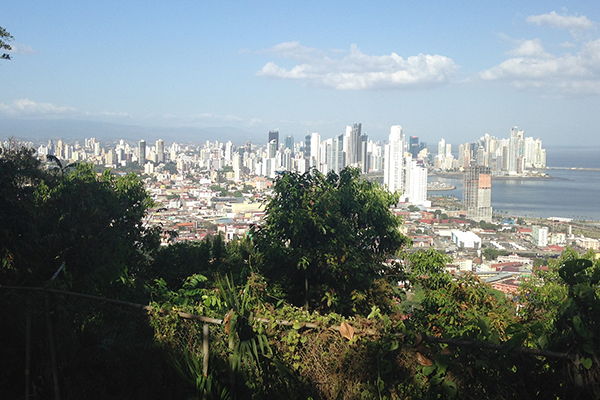 6. Cinta Costera
Cinta Costera is a place where people of all age groups take a seaside walk in Panama City. It is a beautiful waterfront boulevard in the city which is a perfect leisure destination. Spend your day by walking, running or biking throughout the city. In addition to that, Cinta Costera is also famous for the best parties in town. Along the Cinta Costera, there is one of the biggest attractions called Avenida Balboa, where you can grab something to eat sitting on a balcony overlooking the city.
7. Biomuseo Art Building
The Biomuseo art building is designed by world-renowned architect Frank Gehry to let us know how the isthmus was formed and changed the flora and fauna's diversity forever. Opened in October 2014, the Biomuseo art building is located on the Amador Causeway in Panama City.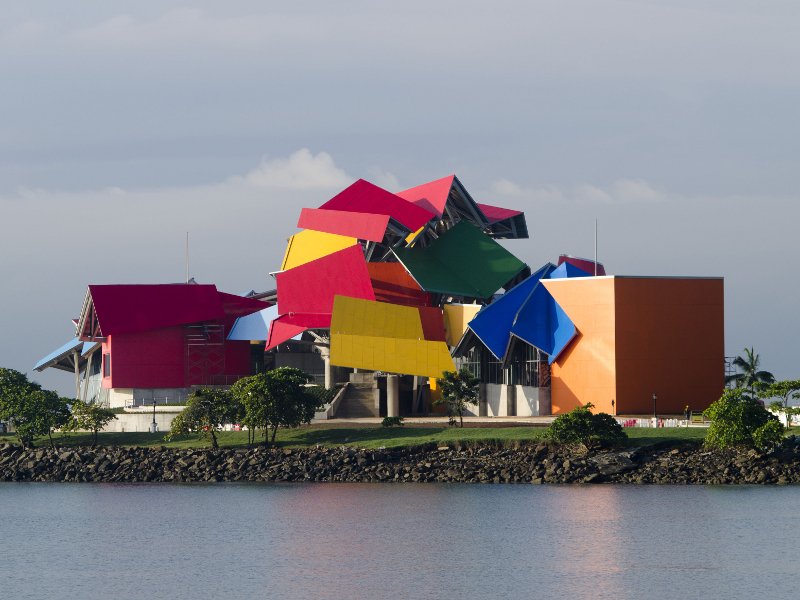 8. Soberania National Park
If you want to enjoy a day away from the city's hustle and bustle, head over to the Soberania National Park for experiencing exotic wildlife. This park has two amazing hiking paths. One is EI Charco in Gamboa and the other one is Pipeline Road. Both are perfect for bird watching and other wildlife sightings.
Soberania National Park is a home for exotic birds such as motmots, trogons, flycatchers, hawks, woodpecker, tanagers. and toucans. It is always recommended to start your day in the early morning hours for bird spotting. Onto the Pipeline Road, there is the Panama Rainforest Discovery Center where you can climb the observation tower which is great for bird spotting and seeing sloths.
9. El Valle Anton
El Valle Anton is a little mountain town encircled by forest and peaks. Once you reach the peak of the mountain you'll see the small town located inside an ancient volcanic crater, which is one of the largest craters in the Americas. There are plentiful options for hiking and with hiking, you'll get to see a lot of natural beauty with waterfalls, canyons, etc.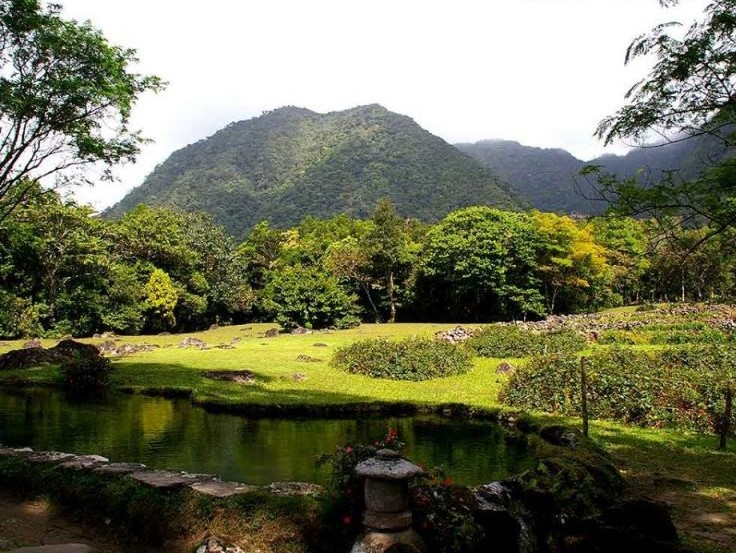 10. Day trip to the San Blas Islands
Nestled in the Northwest of Panama, San Blas Islands are a group of islands in the archipelago de San Blas. It is the most beautiful place in Panama with stunning turquoise water and soft & pristine sand. If you're looking for untouched beauty then this is the place.
San Blas Islands is the territory of the Guna People and they have protected their land from tourism. You can easily reach San Blas Islands by sailing from island to island. There are other options as well such as you can book flights fro Panama city to the airports located in El Porvenir or Playa Chico or you can also book a day tour with the travel agency.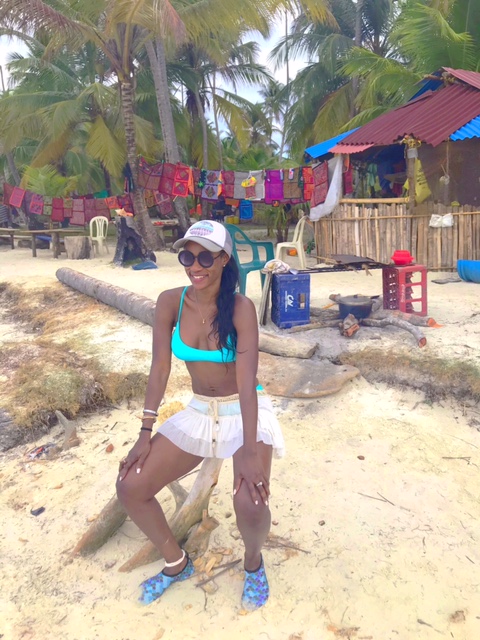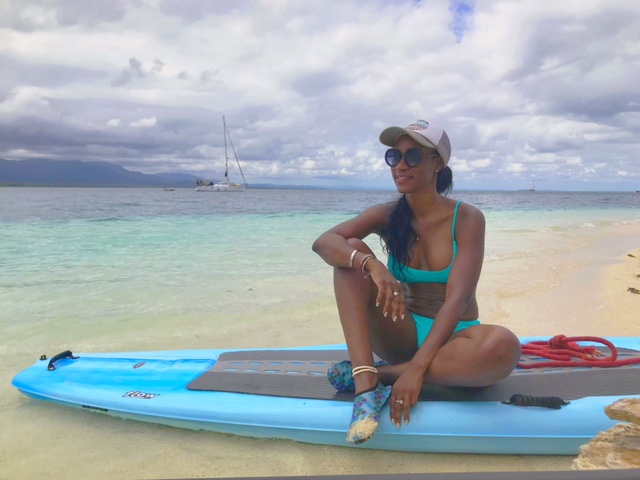 Dining and Restaurants
After a long day of sightseeing or relaxing, you are bound to get hungry. When you do, you are in the right place. Panama has some amazing places to eat and the food was delicious everywhere we went. Some of my favorites were the rooftop restaurants in old town where you could view the city while enjoying your meal. Prices were fair in most places with the expected uncharge in the more upscale restaurants. Here is my list of must see restaurants in Panama:
● El Mercado
● Salvaje
● El trapiche
● Tantalo
● Selina
● Mandingo Rumbar and Restaurant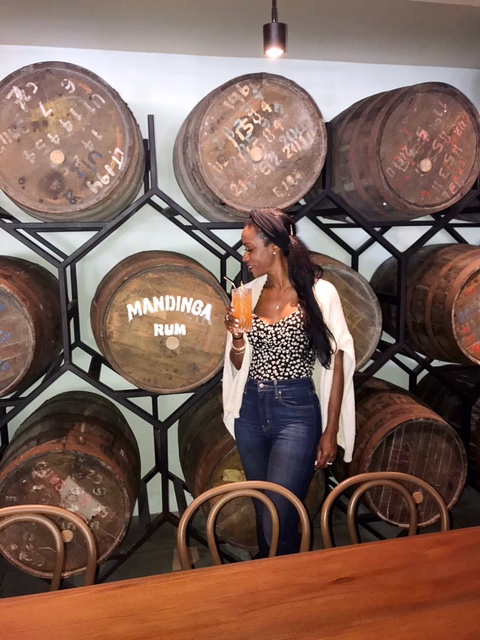 Thank you for exploring Panama through my eyes, though I did not get a chance to explore all the places on my list, I had a blast when I was there. Panama has a rich mixture of culture, history and busy city life for everyone to love. Nature and natural beauty is tucked away throughout this beautiful country giving life to many indigenous species and landscapes for all to enjoy. The next time you are planning a Central American trip outside of Mexico, consider Panama; you will not be disappointed.
Much Love,
Ally