As we approach summer, winter, and spring vacations most of us usually begin planning months or weeks in advance. Since there are so many places to choose from; so many things to do, how do we make that final choice? As a green blogger my natural curiosity is to explore green travel destinations first without sacrificing fun for the entire family.
Eco-tourism has become a crucial topic in the Travel Industry. What exactly is Eco-tourism? According to the International Ecotourism Society, it defines "​Responsible travel to natural areas that conserves the environment and improves the well-being of local people. ​ For instance, Hotels are now designed to be environment-friendly, travelers are experiencing nature without impacting the ecosphere, Eco-friendly restaurants and so on. See our previous post on Eco-friendly hotels in the USA.
After narrowing down our vacation choices to places that are affordable, family friendly, direct beach access with a natural lushness to experience an Eco-friendly vacation, there was no better place than Tulum, Mexico. That was our final choice.
For our summer vacation in this year, From Fort Lauderdale Florida, we were looking to spend a week in Tulum for a 6-night hotel and flight that was $2,500. My 'crew' included a 2 year old toddler, my 11-year daughter, my husband and myself. After reaching out to a low-cost travel agency called Tripality, our hotel was booked. After booking our hotel, we were able to obtain flights for everyone on Southwest Airlines for about $1,200 for all four of us From Fort Lauderdale into Cancun Airport. We made budget so far! That way, we definitely had enough money for exploring the city of Tulum and doing various tours.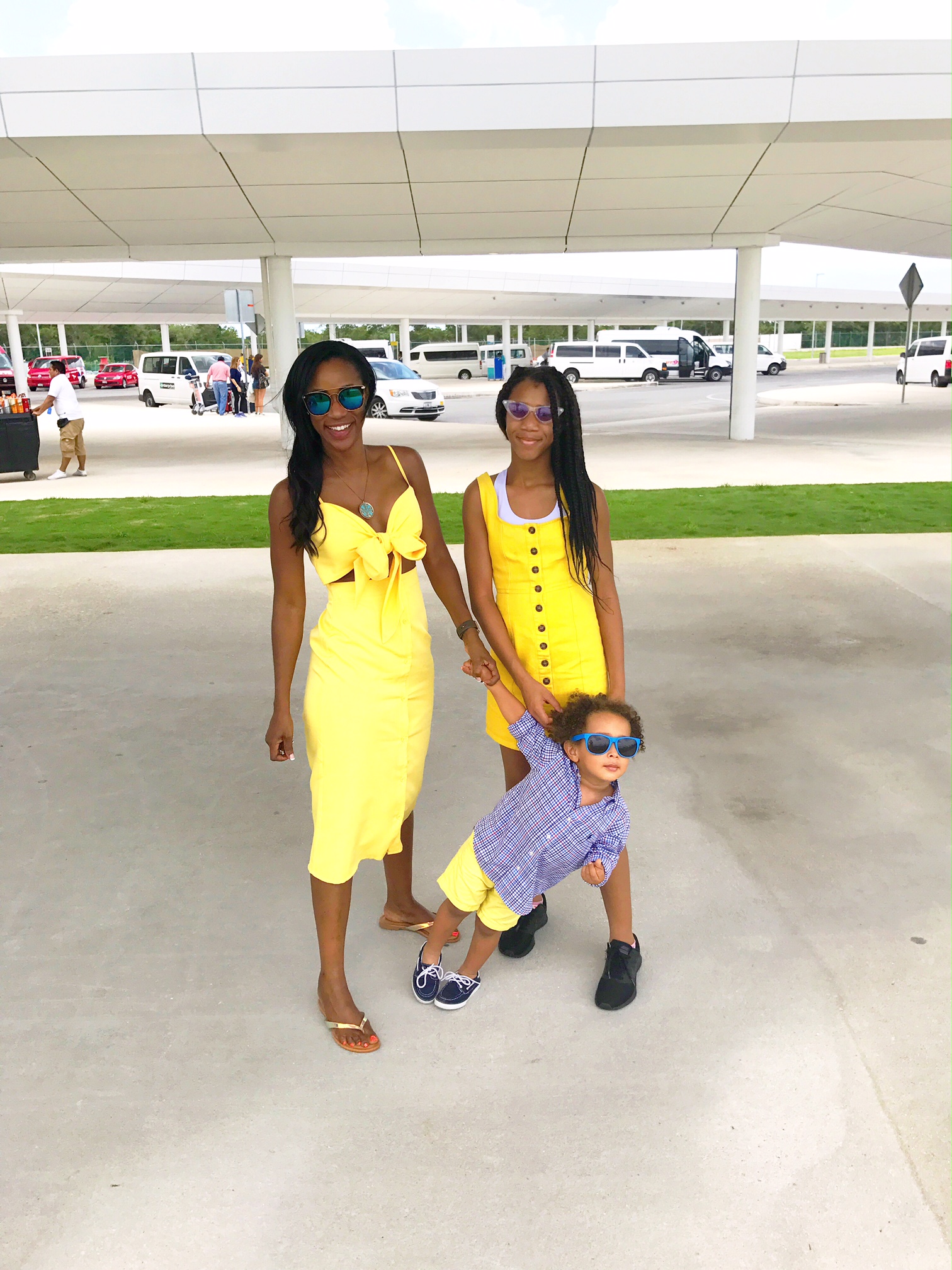 After packing, we ended up with one checked piece of luggage per person which is completely free on Southwest Airlines. We were on our way to Tulum. For Eco-friendly packing ideas see my other post The Top 10 Organic and Eco-friendly Travel Essentials.
Tulum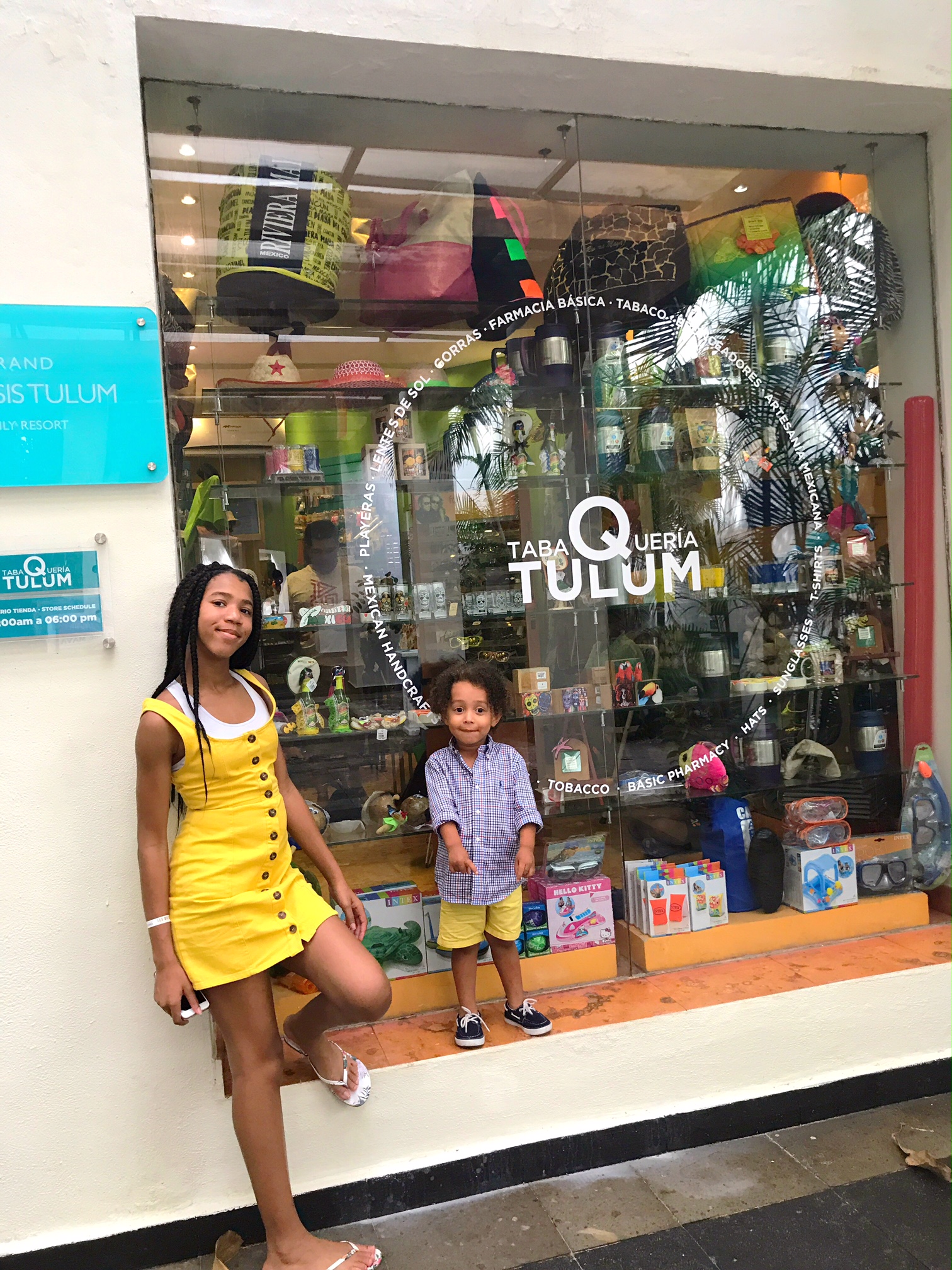 Tulum has become one of the top tourist attractions in the world. According to the natives, Tulum means "Stink Dirt", not such a pleasant name for such a beautiful place. Tulum offers a blend of natural beauty, rich Mayan History, picture perfect Ruins, soft, white and beautiful sandy beaches, exotic wildlife, eco-friendly hotels and restaurants and, has the world largest underground river system. Despite the environmental issues faced by Tulum, it has managed to maintain its eco-friendly and sustainable nature.
Let's get into deeper and find out how you can enjoy your amazing days in Tulum and get to know some Eco-friendly hotels. Here are some of the most popular things to do in Tulum:
Explore Cenotes
Tulum is surrounded by plenty of crystal clear cenotes which are also known as sinkholes and you cannot get your eyes from all of these. They are so beautiful. If you're wondering what cenotes is, then let me tell you "i​t is a natural pit, or sinkhole resulting from the collapse of limestone bedrock that exposes groundwater underneath
​The very popular one is Gran Cenote, a few kilometers north, on the highway to Coba. It is very popular for snorkeling and perfect for the family. The water is so crystal clear even the fish is clearly visible. As it is very popular, you can expect a crowd. So, what I recommend that you visit this one at the earliest to avoid tourists.
In order to avoid the crowds, we took a tour with a company called Wonderous World Tours which did a Coba Mayan ruin and cenotes tour for about $45 per person. We were able to explore two original cenotes with just our tour bus group of about 10. It was one of the best experiences for the family. Even our toddler was able to participate. The waters were crystal clear and the tour guides spoke in both Spanish and English to describe how cenotes were used in previous generations. There were sections of the cenotes that you are so dark, you cannot see your hand in front of you, except for the light of cell phones and flashlights.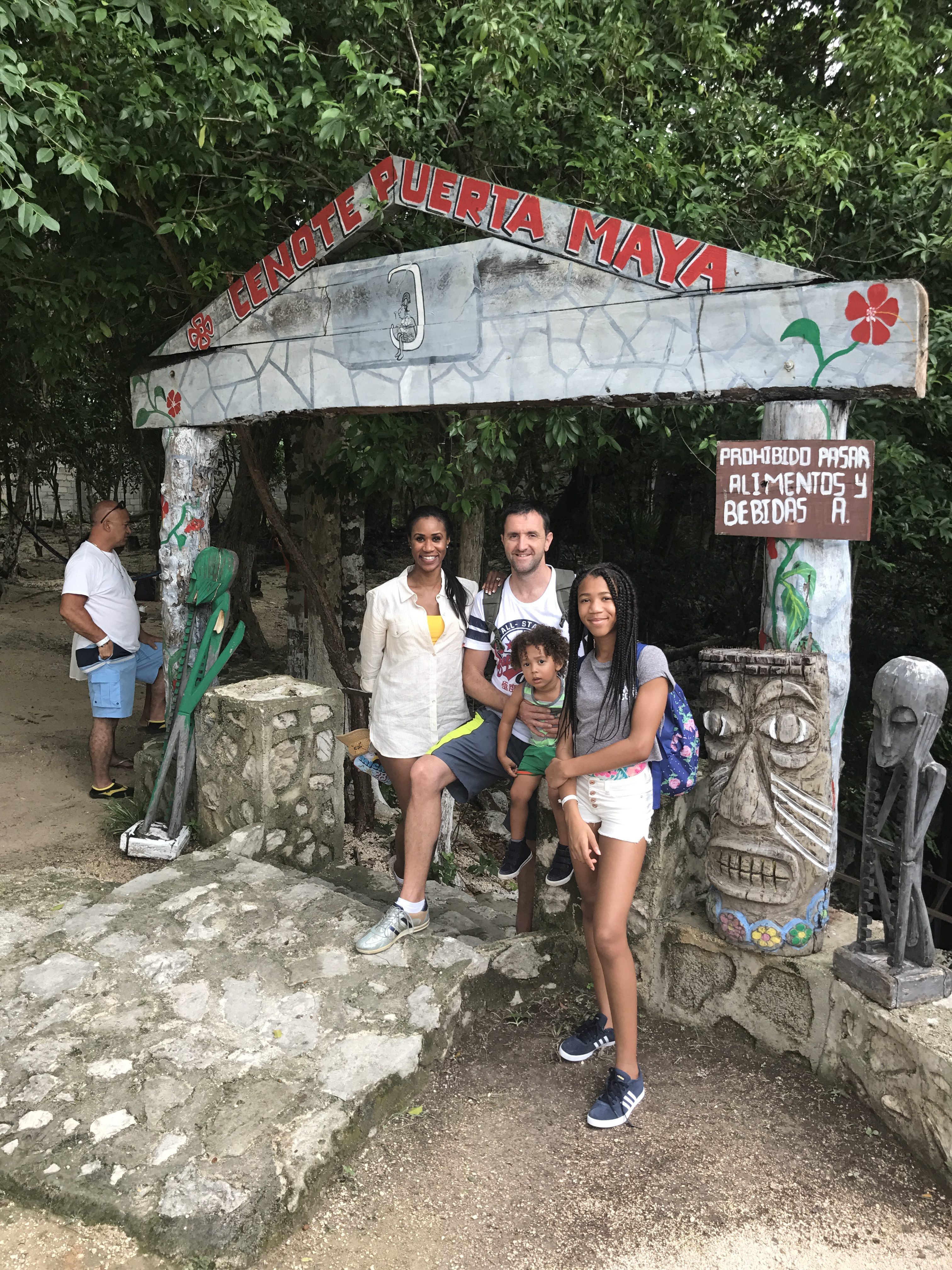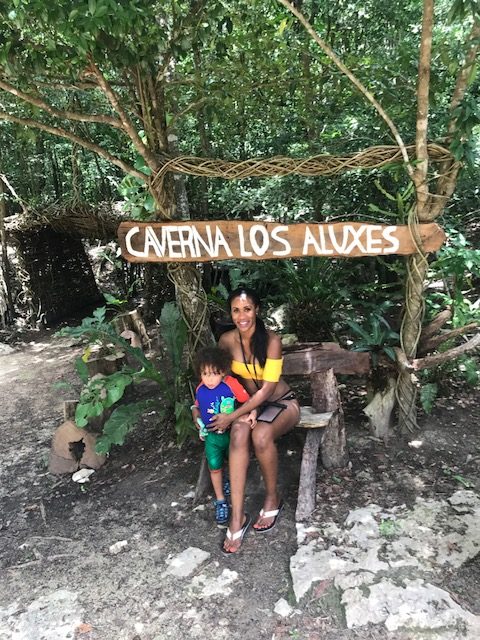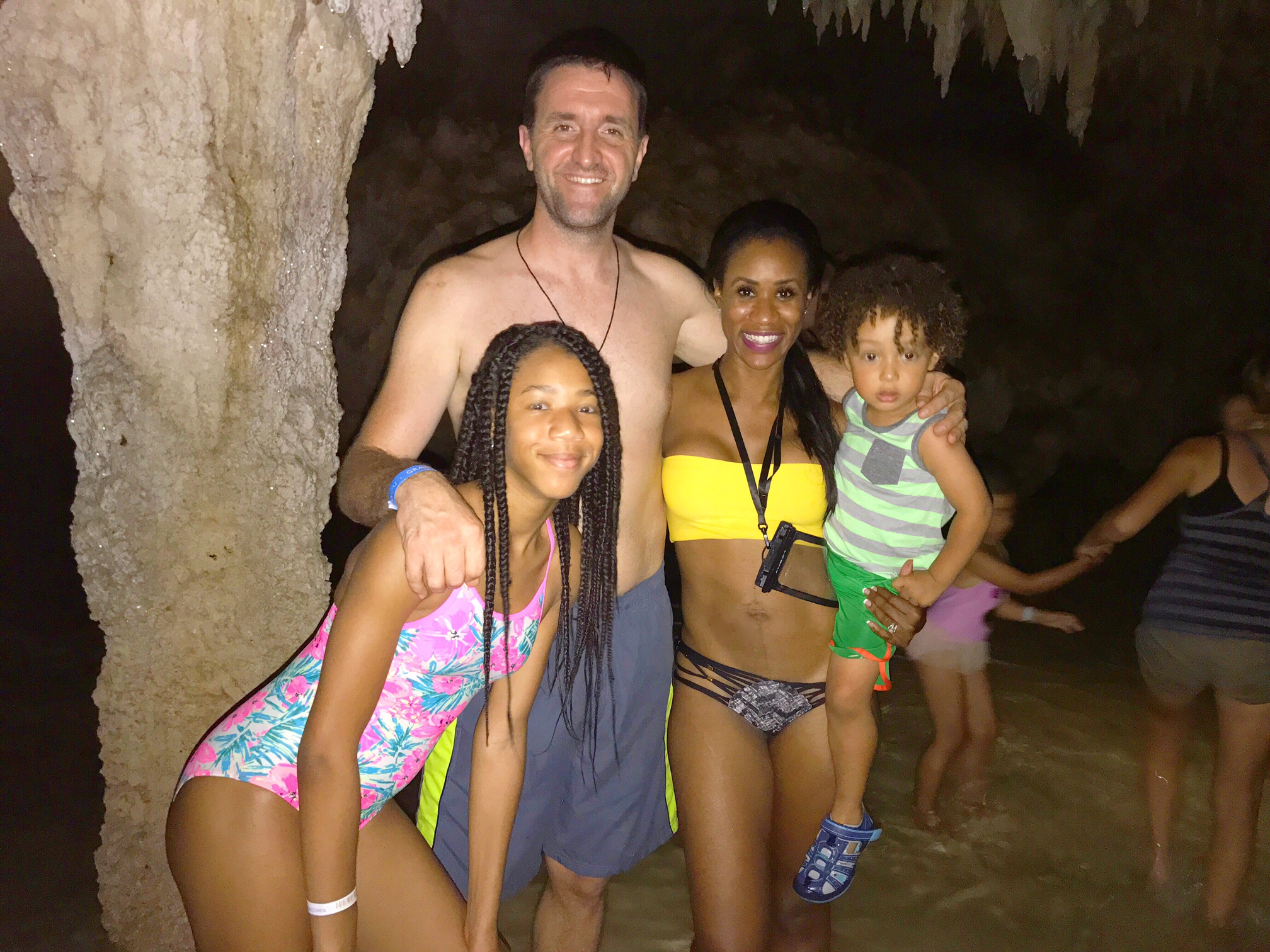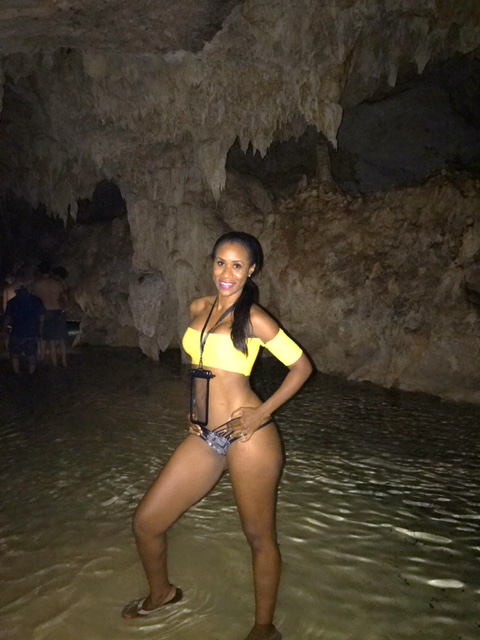 See the Mayan Ruin Tours
Apart from having cenotes, nightlife, beautiful beaches, local cuisine, Tulum is also famous for its ancient history. The most historic sites you can find are Mayan ruins. Mayan Civilization was the one of the greatest civilizations of Mesoamerica. They were known for its art, architecture, mathematics, calendar and astronomical system, and their influencers are still visible across Mexico and Central America. There are thousands of Mayan Ruins in Mexico. Some of the most important are: Tulum Ruins, Cobá Ruins, Chichen Itza, Ek Balam and more. To visit Ruins, you can rent a car or join a tour.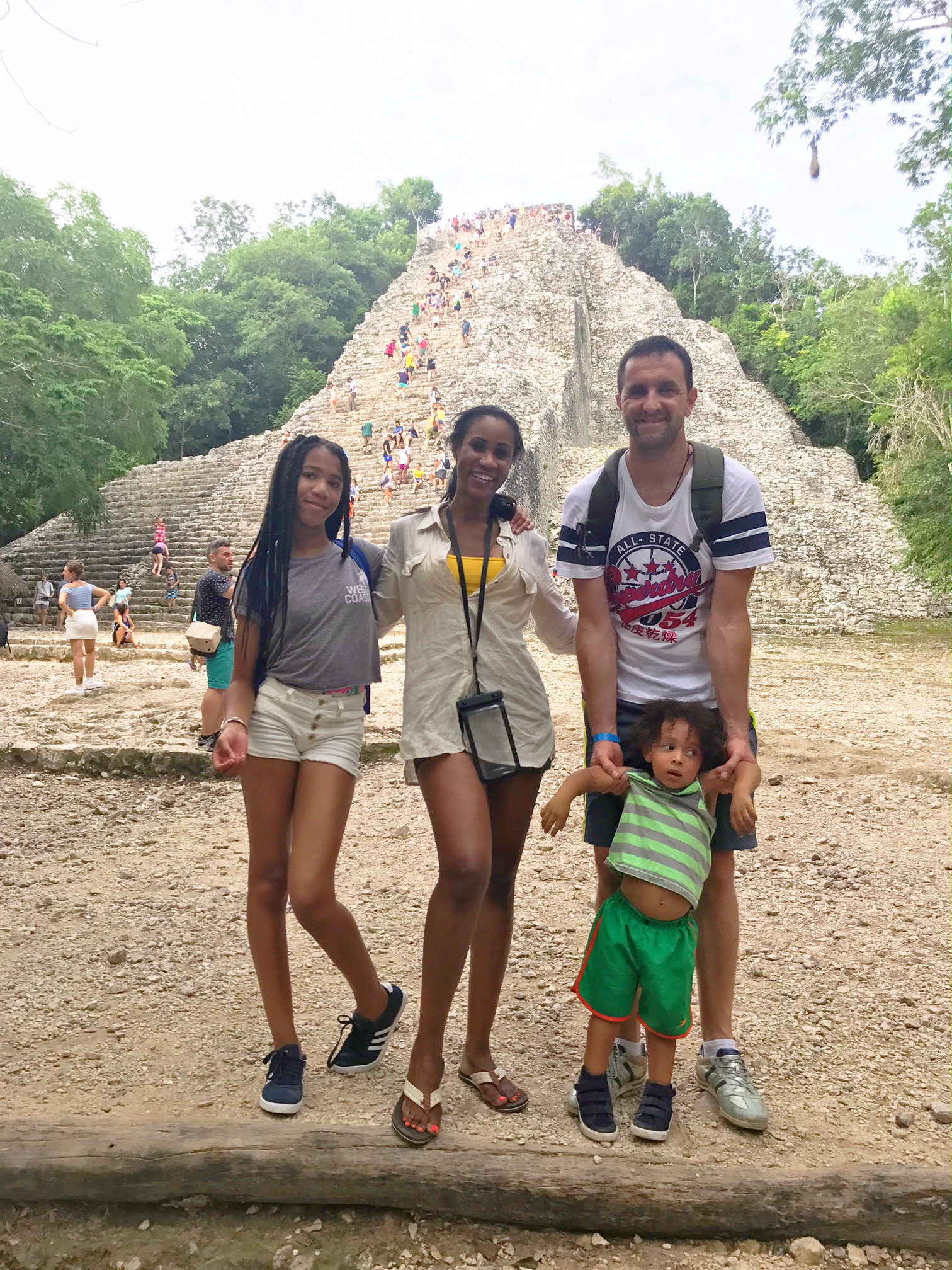 Tulum Ruins
The Tulum Ruins are open all day from 8 am to 5 pm. Tulum is located on a cliff overlooking the Caribbean Sea. The view is worth visiting, the spectacular scenery is the reason which makes it more popular among tourist. As it is situated on the Caribbean Sea, chances are it will be hot and humid, so don't forget to bring your bathing suit to cool off in the Ocean, small beach underneath the ruins.
Coba Ruins
Cobá ruins are situated 30 miles outside of Town center. It is located deep in the jungle of Quintana Roo. It is one of the largest Mayan ruins in Mexico and is very magnificent. We decided to take this tour and it was amazing! The tour can be done by walking with a guide, self-exploration or by bicycle. Absolutely spectacular. Along with the historic ballcourt, Coba is one of the few ruins that still allow visitors to climb all the way to the top. If you do, the views are breathtaking, and you feel as if you are taken back in time to the days of the Mayans. Many of the guides are indigenous Mayan people and surprising to us, they speak very little Spanish and still live in small Mayan villages outside of the ruins. The tour took us on a quick trip to one of these villages and we were able to interact with native people and experience their way of life.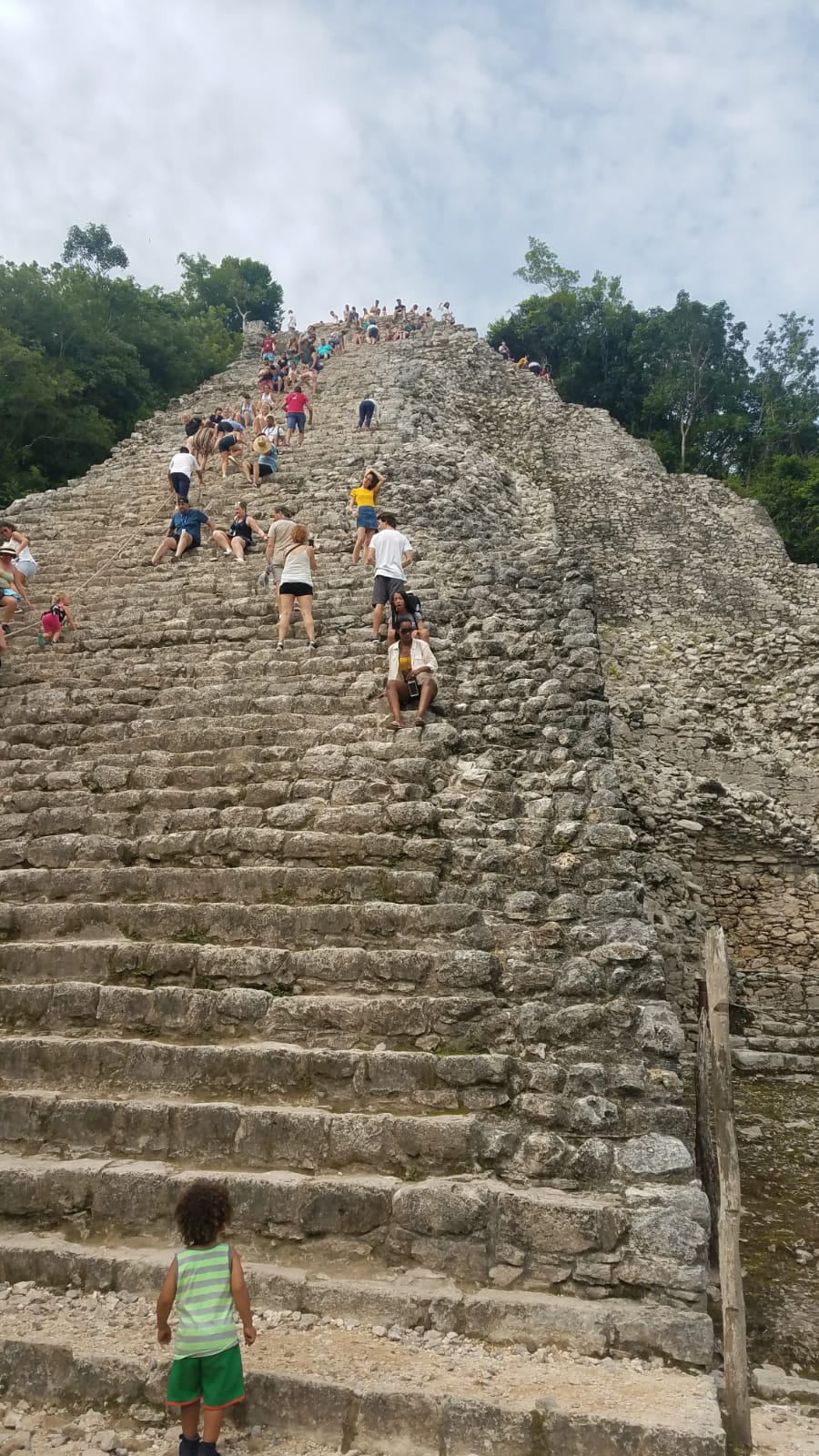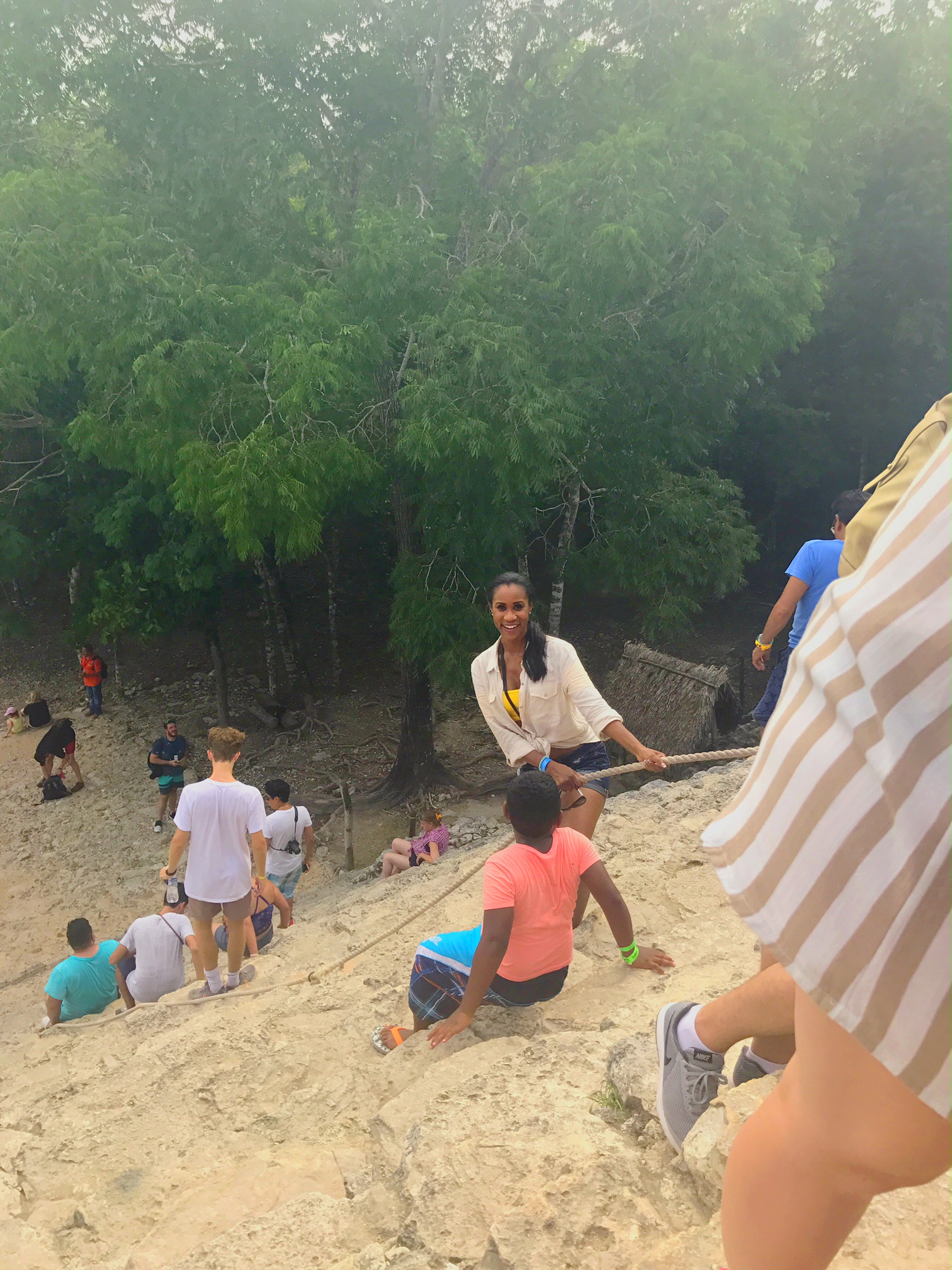 Luckily ropes are there to help climb the Coba Ruin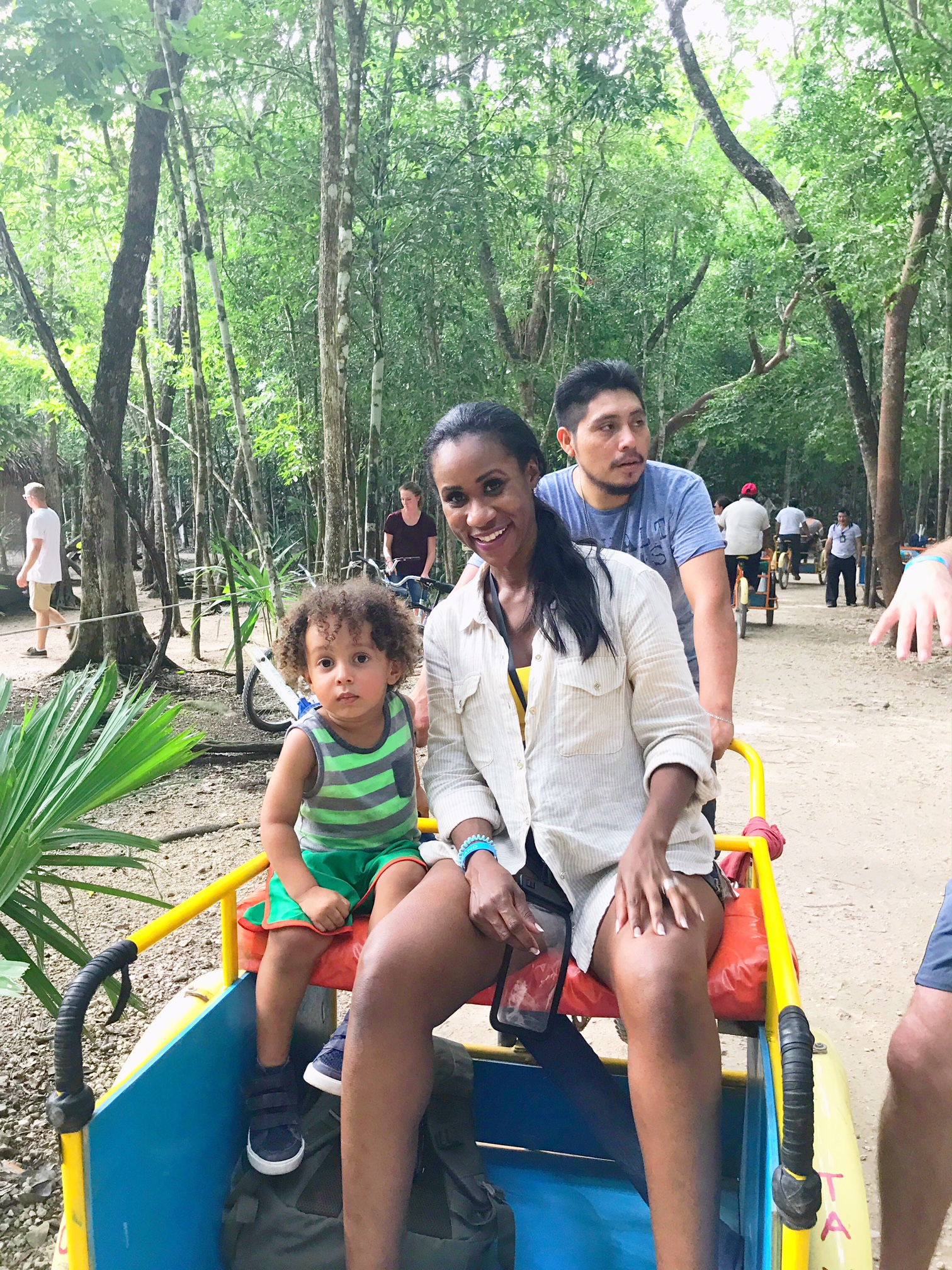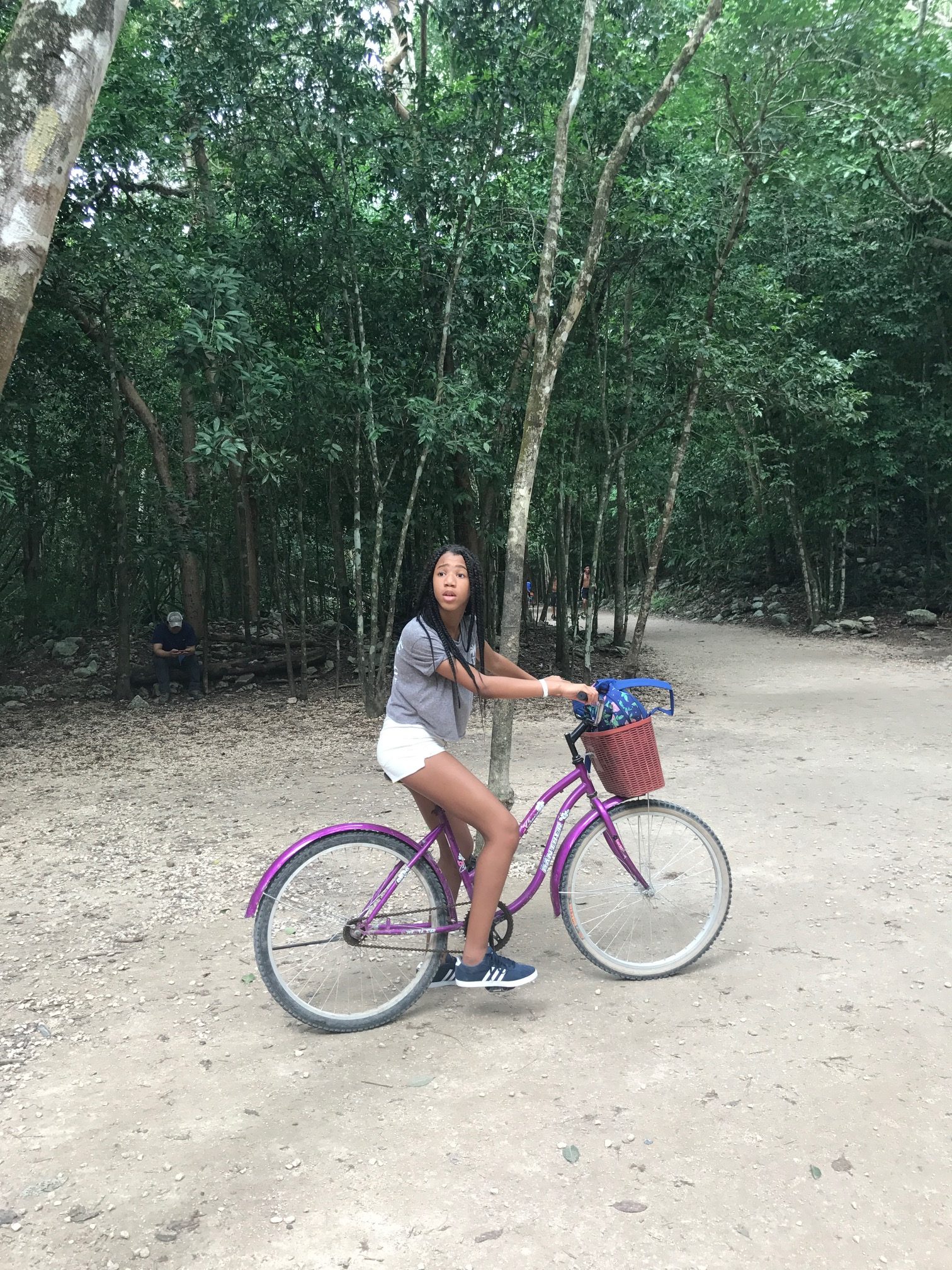 Single bike rental at the Coba Ruins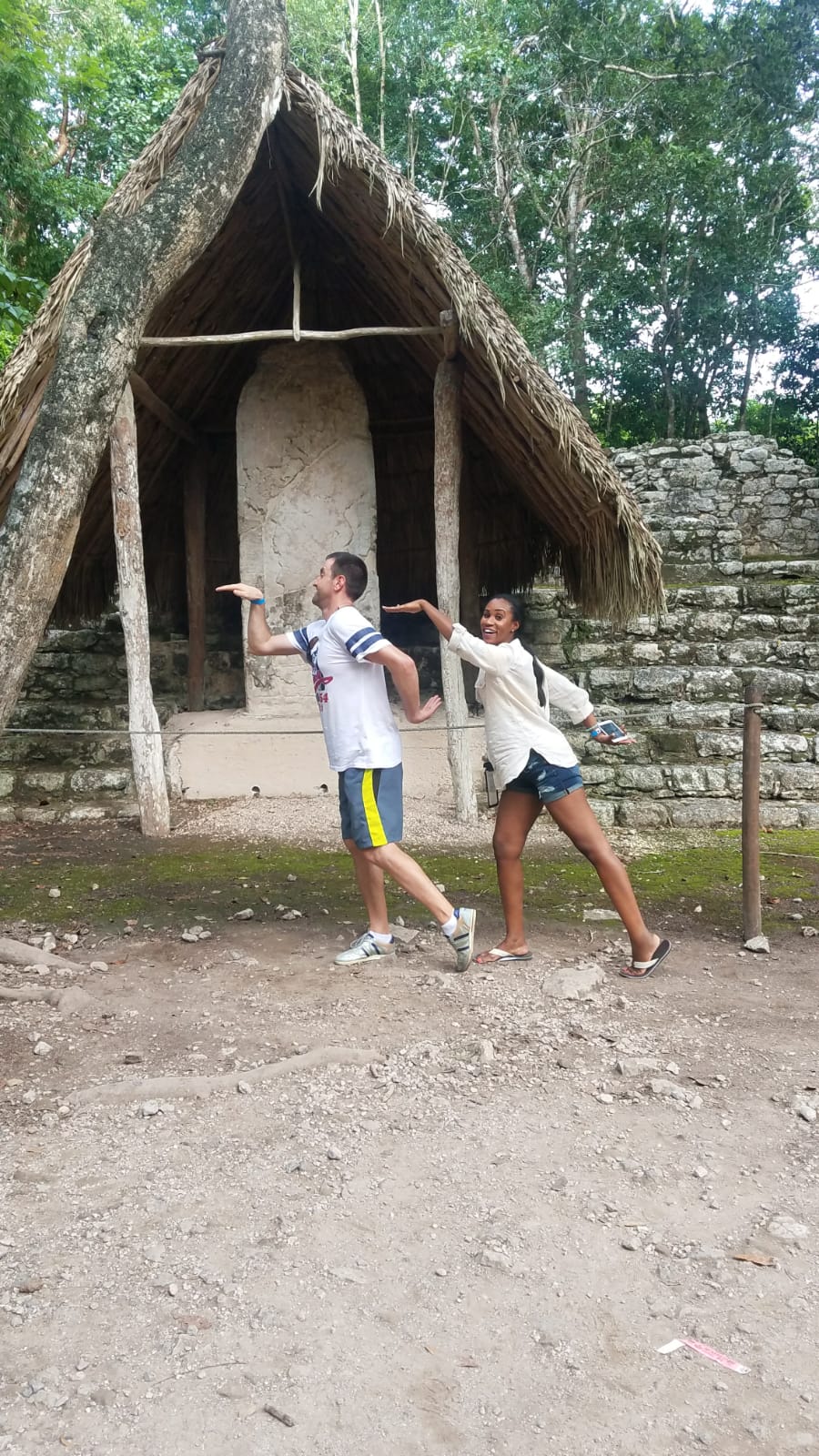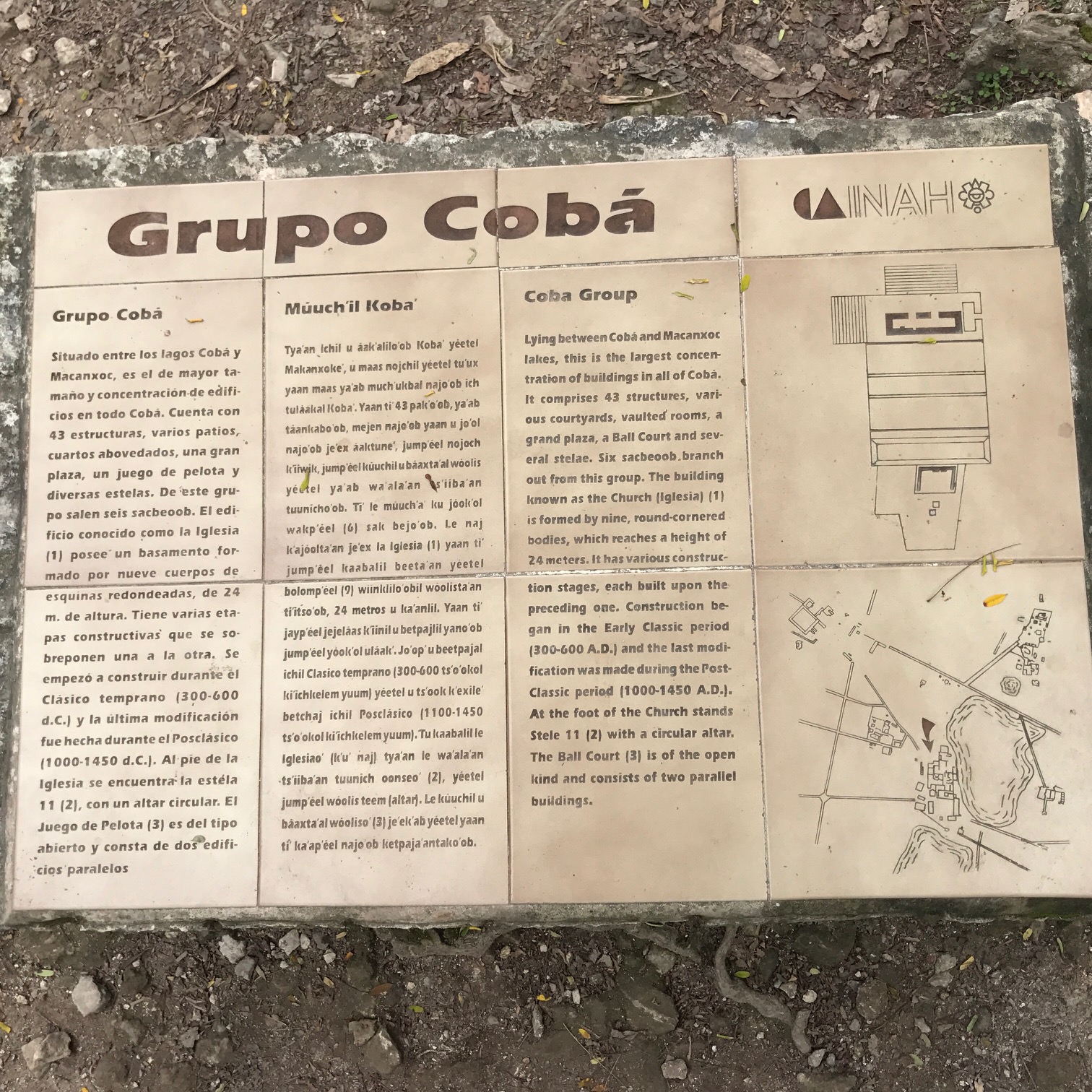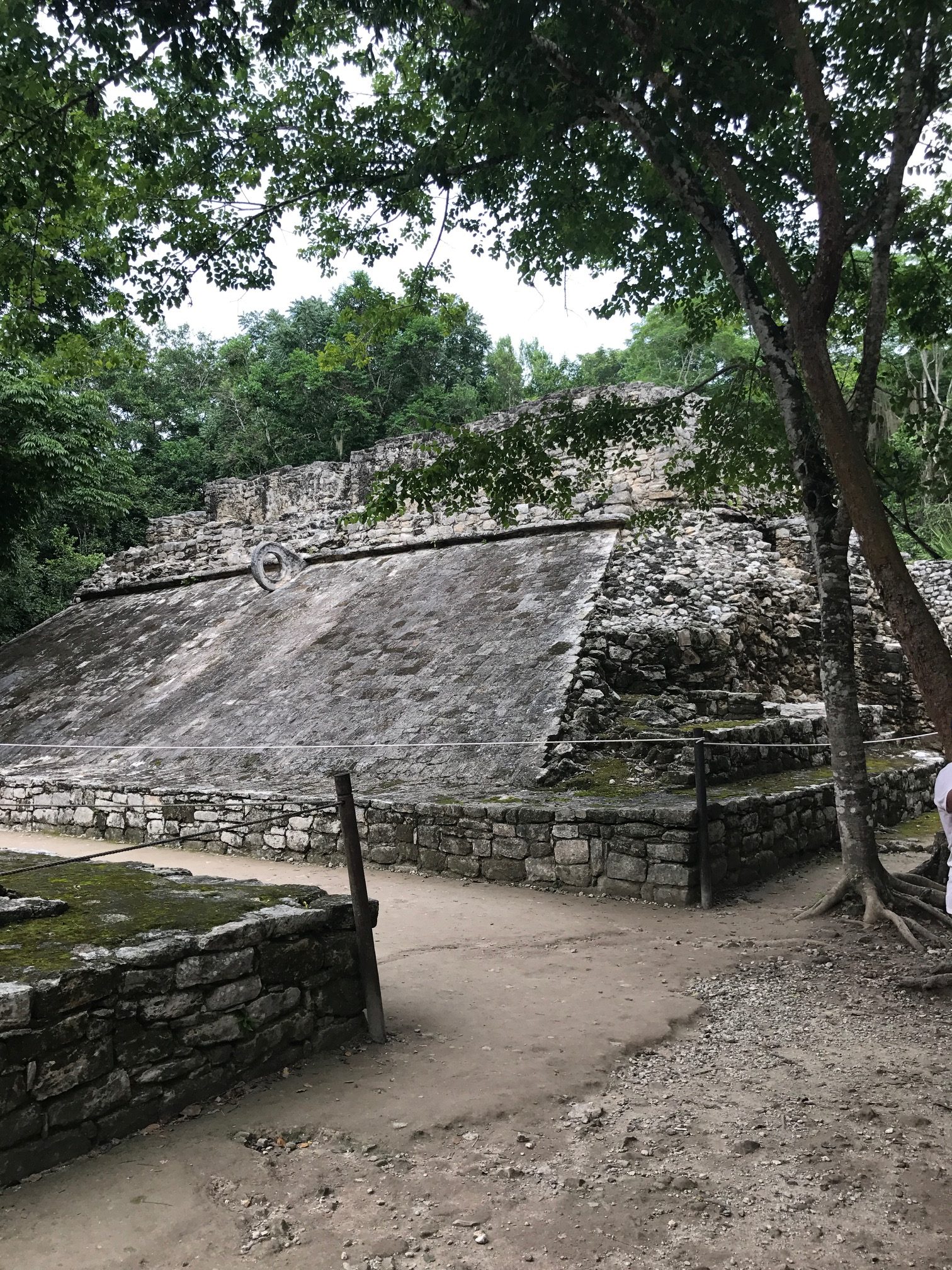 3. Day trip to Cozumel Island
Take a day trip to Cozumel Island, a Mexican island in the Caribbean Sea, rent a scooter or a car and explore the beautiful beaches with almost no crowds, enjoy diving and snorkeling, go sightseeing and many more things to make your day fill. You can take a ferry from a port in Playa del Carmen to Cozumel Island. There are many things to enjoy for instance get to know the historic sites, their cultures, traditions, arts & crafts, Mexican Tequilas, and chocolates, or relax on beautiful white sand beaches.
Head over to El Mirador beach which has some spectacular rock formation, where you can climb and experience the stunning view. Cozumel is famous as one of the best snorkeling spot in the world. If you love snorkeling, then don't miss a chance to visit various reef where you will see crystal clear water and colorful fish. Some of the Eco-parks you can visit are Punta Sur Eco Beach Park, Chankanaab and many more. Basically, Cozumel Island has so many things to explore, you just need to add it in your bucket list.
4. Explore Spectacular Natural Wildlife
In Tulum Mexico, in addition to enjoying beaches, ruins and some local foods, some of the world's most spectacular wildlife and eco parks are there to find such as Xcaret voted the worlds best park, the Sian Ka'an Biosphere reserve and Parque Ecológico Labnaha. Zipline through paradise in various locations or hike through jungles and many more. You can explore the jungles and many of the natural wonders of Tulum by bike. If you are into turtle nesting then you must not miss the chance to see the arrival of turtle nesting season, each year from May to October.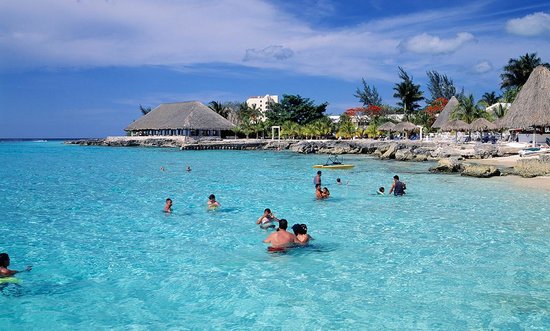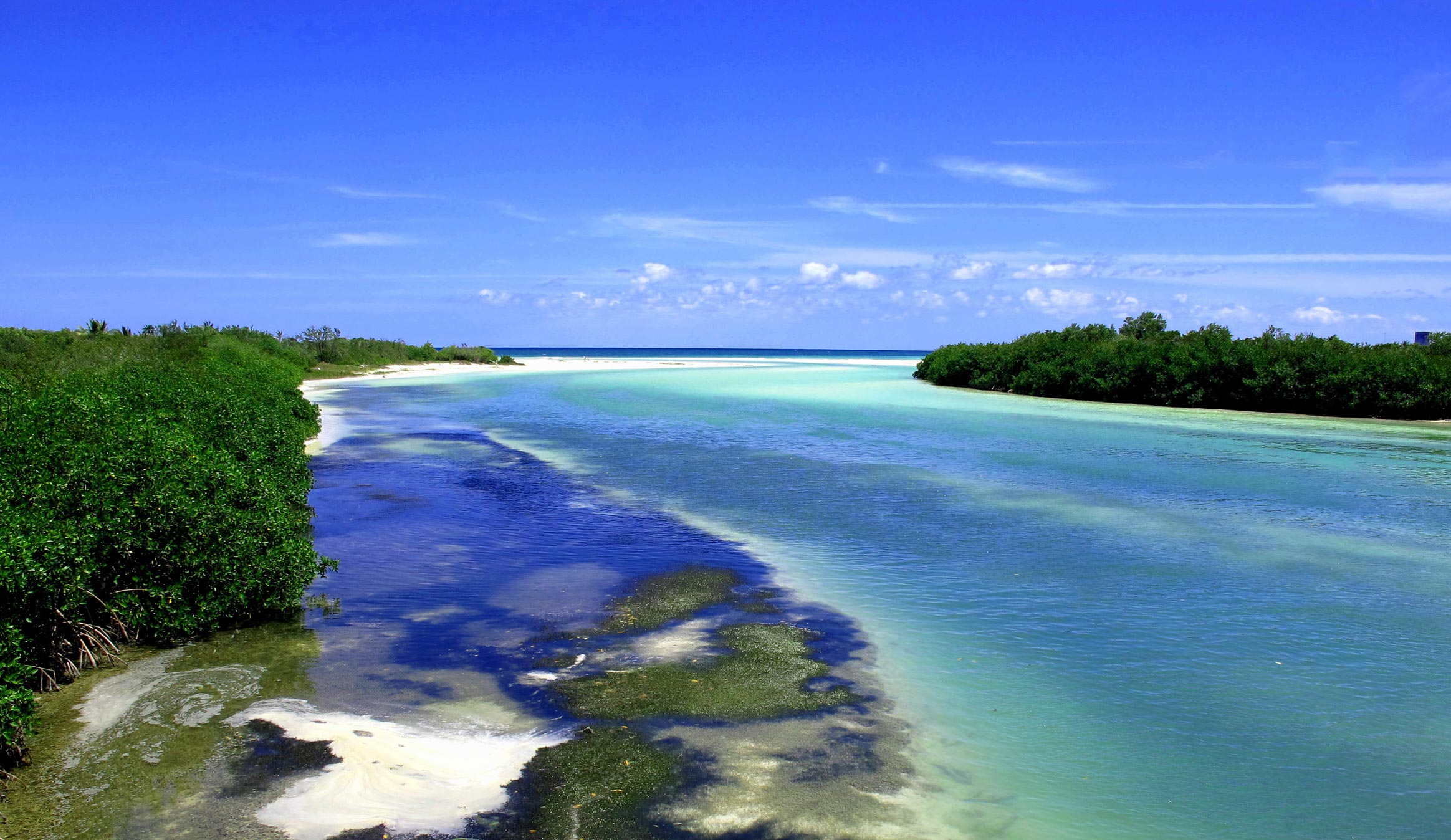 There are a few Eco-friendly resorts and small boutique places to stay in Tulum. Way too many to mention on this post. I will mention a popular one I heard of while we were there called the Papaya Playa Project and the one we chose for our stay there in Tulum.
Papaya Playa Project
Papaya Playa Project is in Mexico's beautiful Riviera Maya, is a destination for people who loves to connect with nature and spirituality. Their vision in their own words "Is to discover a new form of hospitality, merging local culture, and sustainability to set the stage for original and aspirational hospitality experience."
The Papaya Playa Projects thus aims to be sustainable across many areas including social energy, providing clean water, and using local materials. Their rooms are in the secluded area of jungle along with the beach. The cabanas and casitas (rooms) are unique, constructed from local materials such as wood, clay and palapa roofing. The interiors are so stylish but so simple which makes you connect with nature. Papaya Playa projects also arrange Yoga classes, the perfect way to connect with nature and your inner self. Papaya Playa Projects also offers full moon party to attract young and energetic people. The project also provides Spa which offers a range of traditional Mayan treatments. If you're someone who loves nature, then Papaya Playa will never disappoint you.
Oasis Grand Tulum hotel
While there are multiple hotels and even more being developed in Tulum, for this visit, we chose to stay at the Oasis Grand Tulum hotel is in the heart of the Mayan Riviera. We chose this hotel based on its family friendly amenities, amazing beach, lush tropical features and all-inclusive plan. At this hotel There is a reef a few hundred meters offshore which makes water calm. Best for when you're on a relaxing vacation and to enjoy the atmosphere of natural beauty. The view is just amazing. Every day they offer yoga classes, spa services, nightly entertainment and even an onsite coffee shop with some of the best lattes I have ever tasted.
There were 4 restaurants on site which included an international buffet, a Mexican steakhouse, a sushi bar, and an Italian Cuisine restaurant. I am not one for buffets, but I have to mention that they had one of the best buffets every single day we were there. The A la Carte restaurants were alright, but what a buffet!
The beach had clear blue water with powdery white sand which was ideal for swimming and snorkeling so don't forget your reef friendly biodegradable sunscreen. I like this one from Beautycounter .
They discourage the use of straws so bring paper ones or re-usable straws if you prefer to have them, the discourage changing towels daily so ask f you need a daily supply, and they try to serve drinks in paper cups on the beach to reduce plastics in the environment.
There was an amazing rooftop Bar area with an extraordinary view, Jacuzzi, multiple swimming pools, and a kids club. If you are traveling without kids, they have a new adults only section called the Sian K'aan . See below for a few of our photos for or a peek into our week at the Grand Oasis Tulum.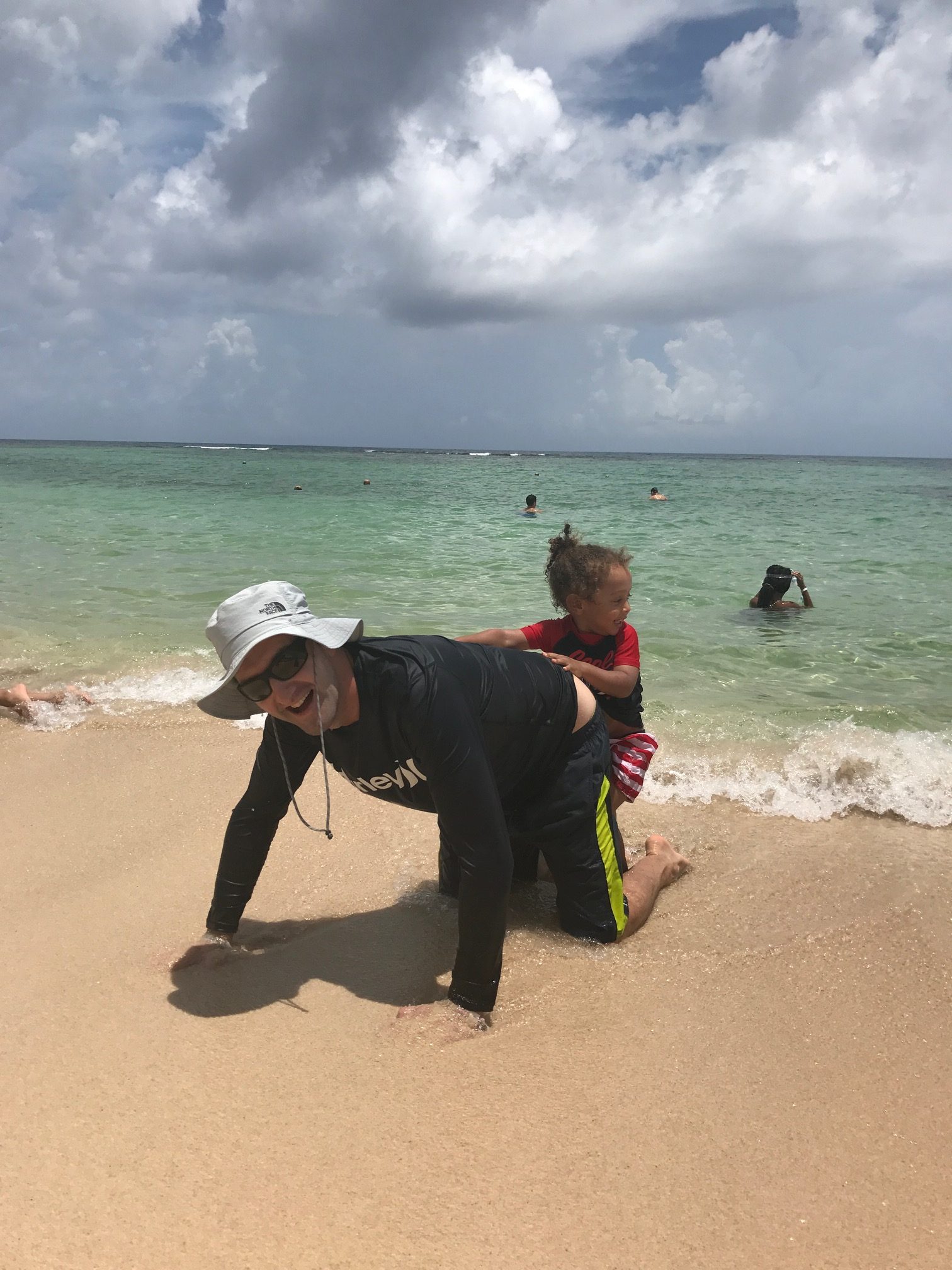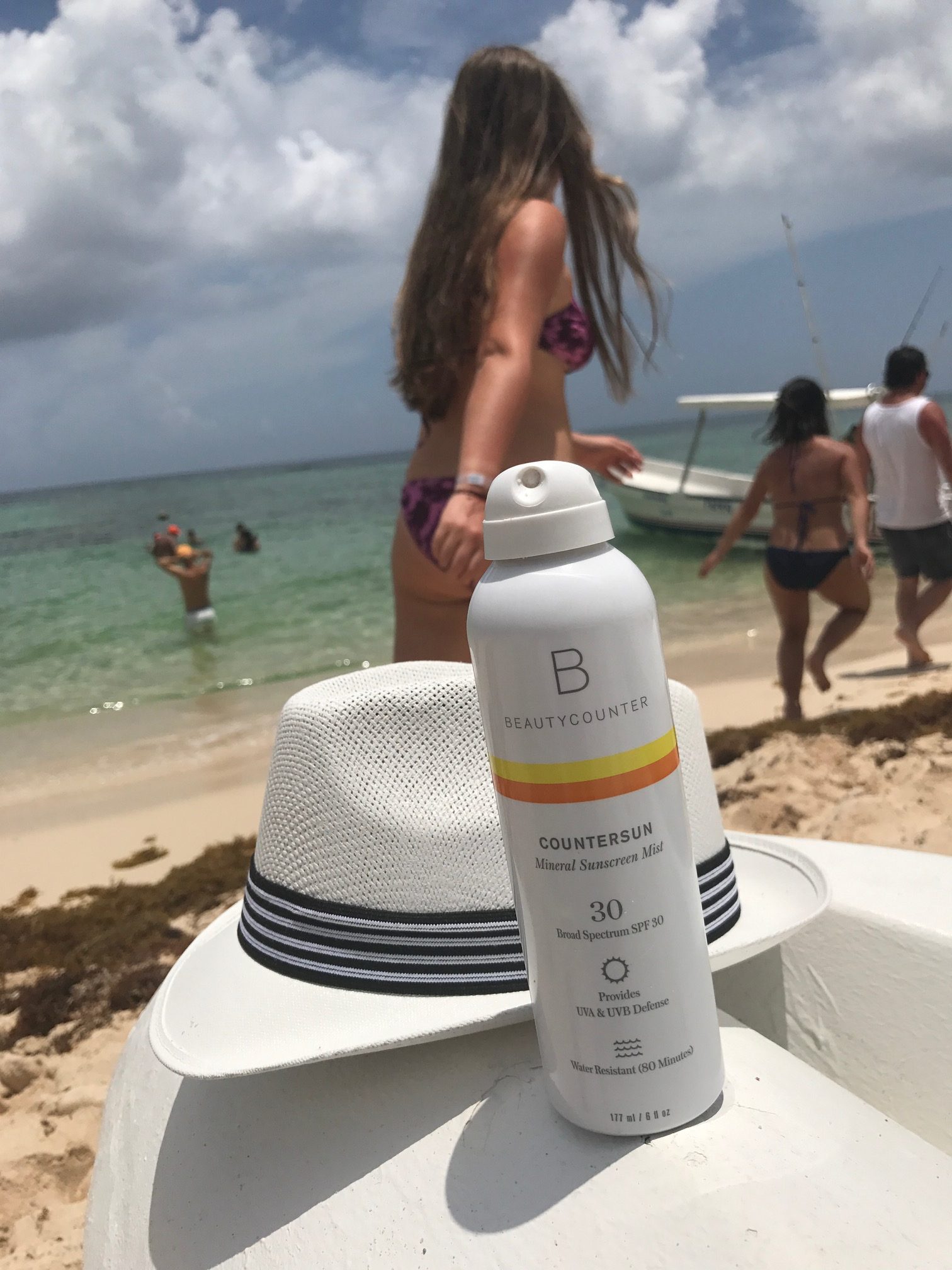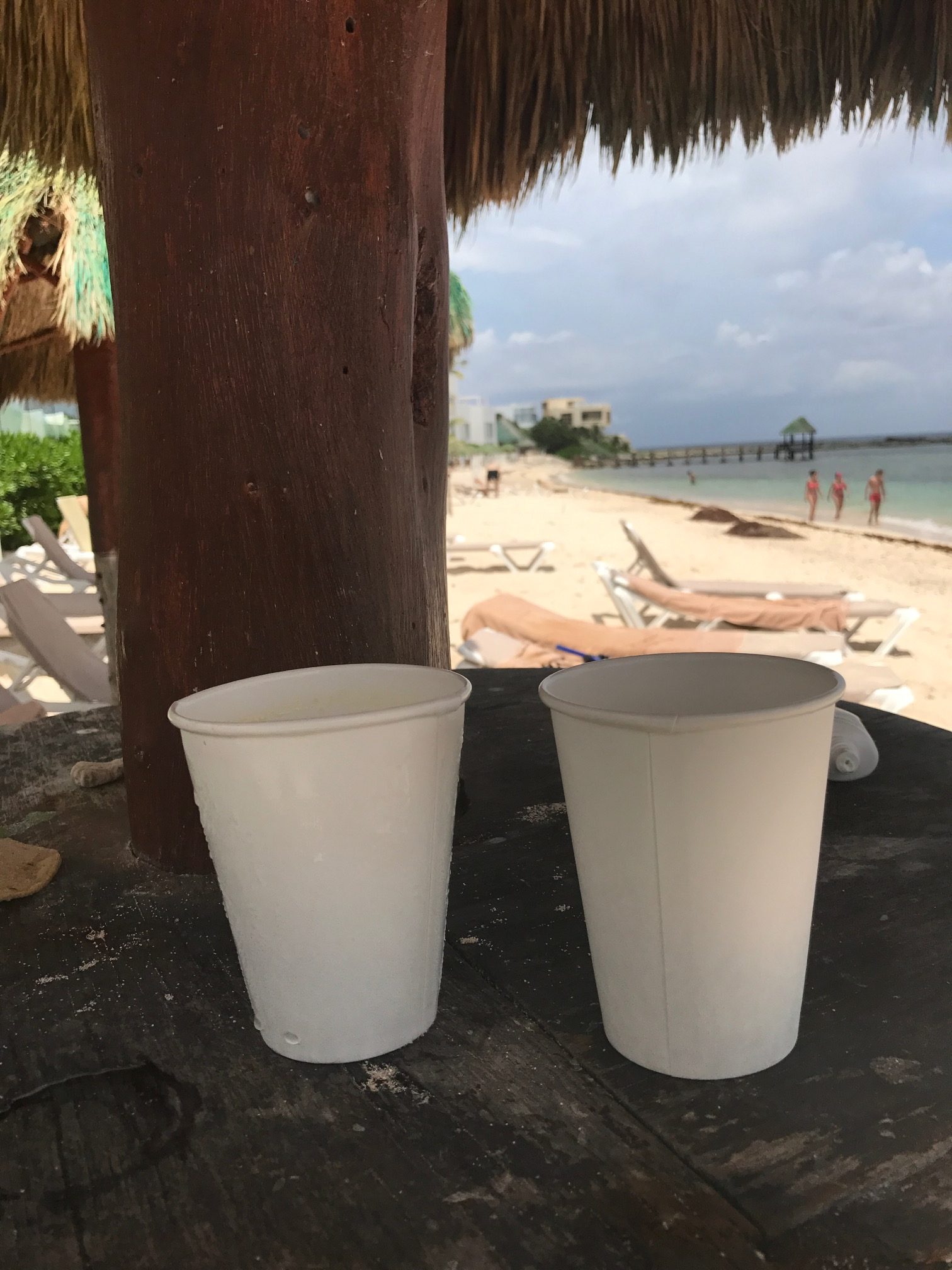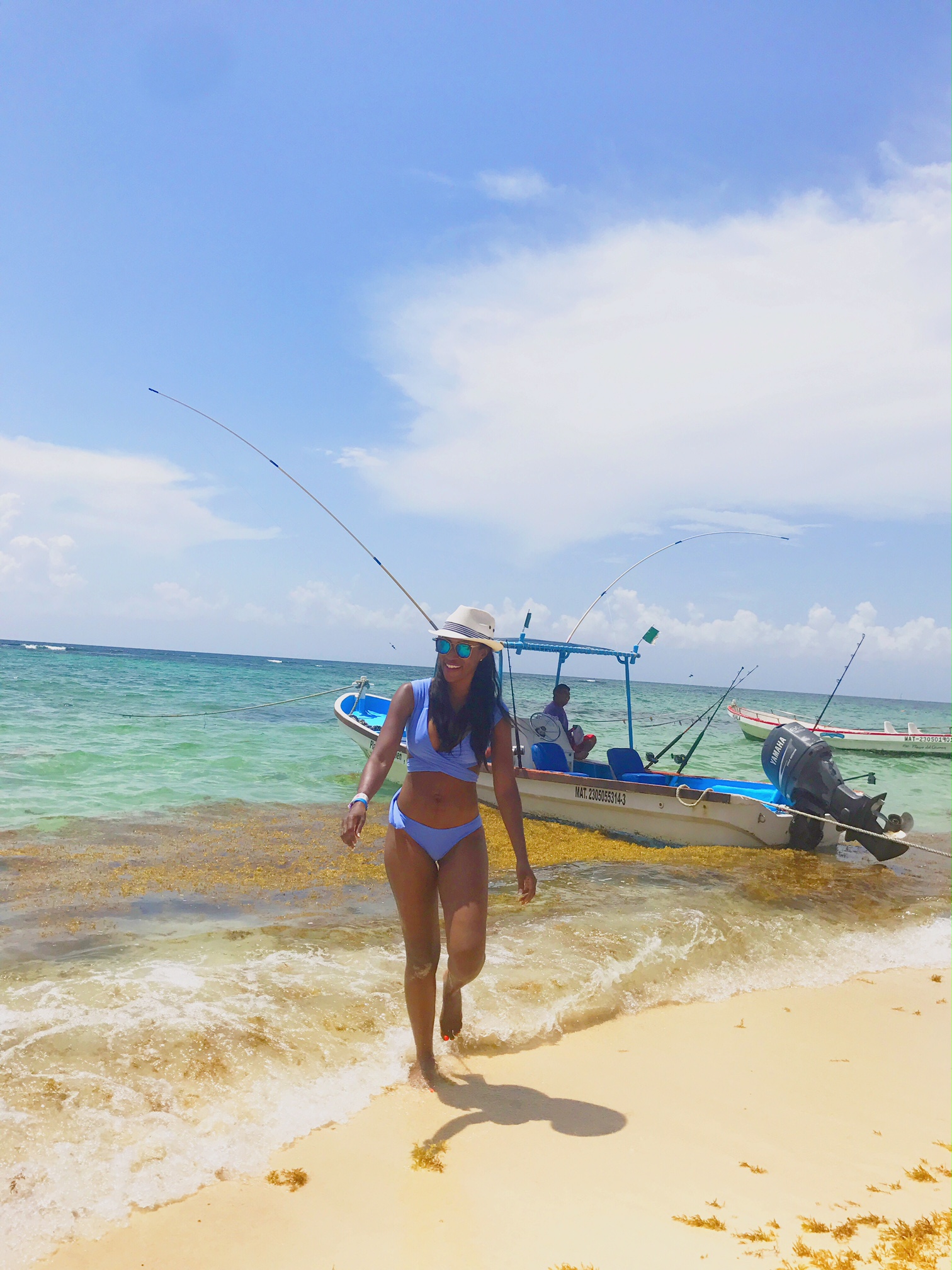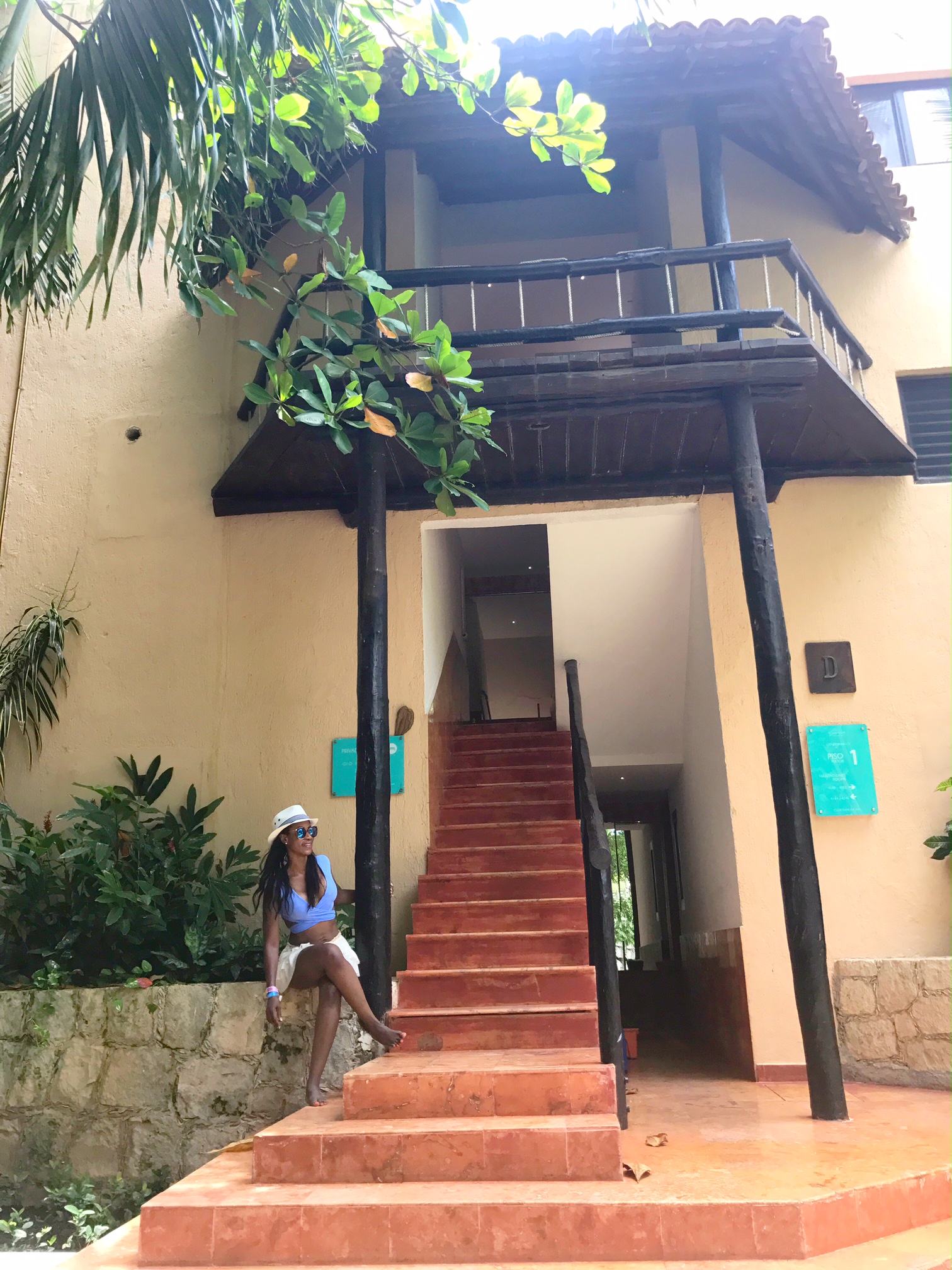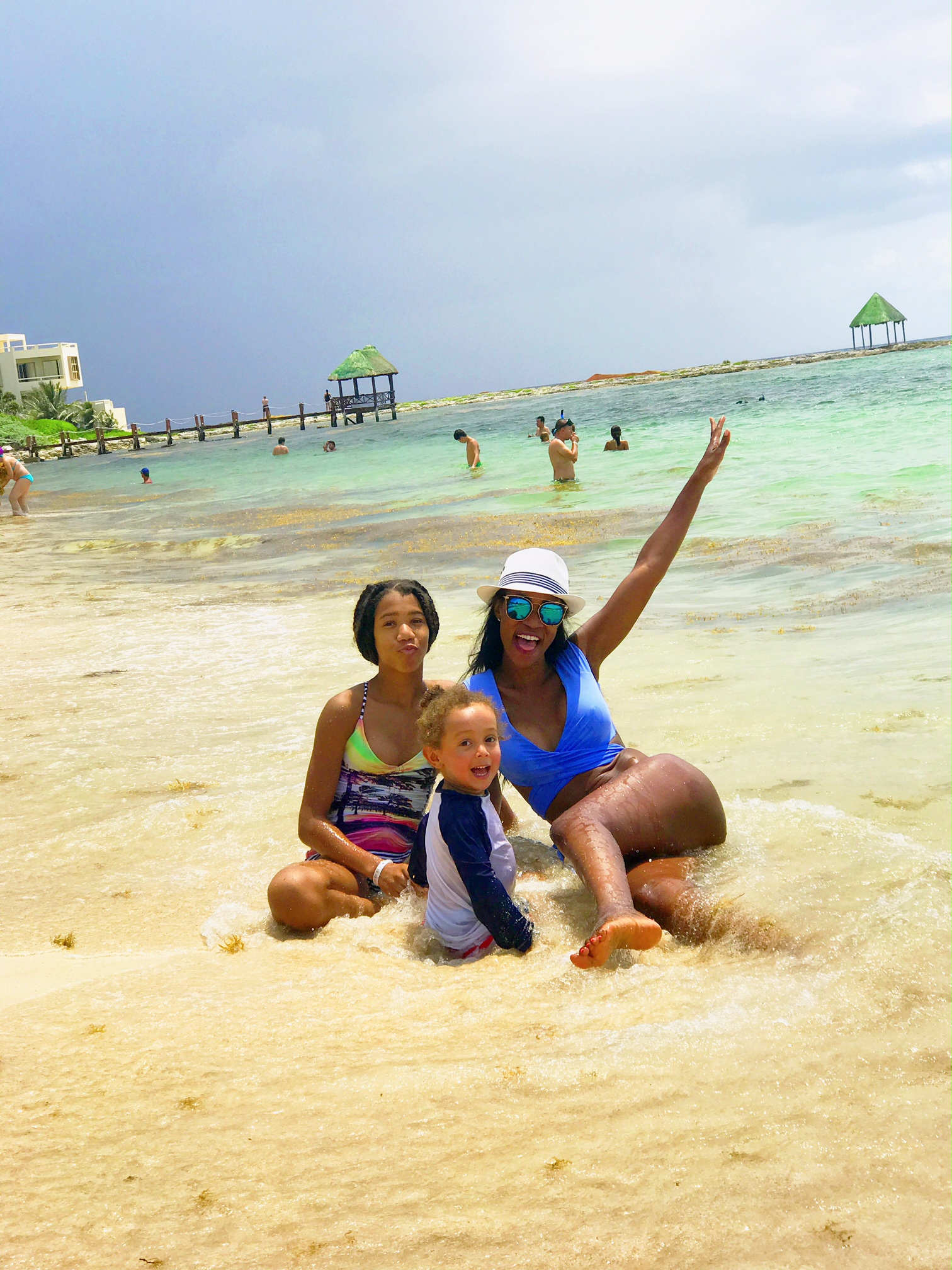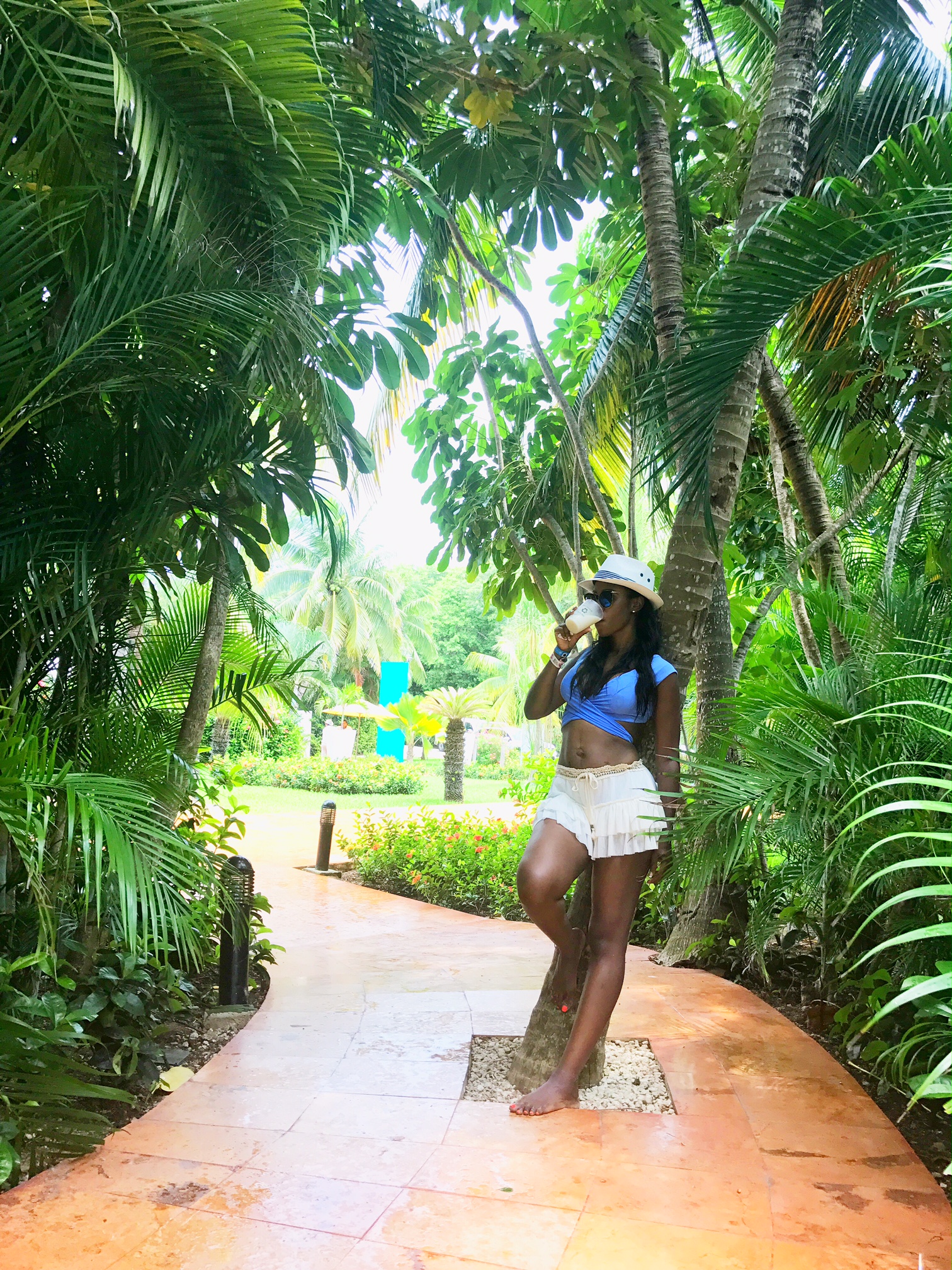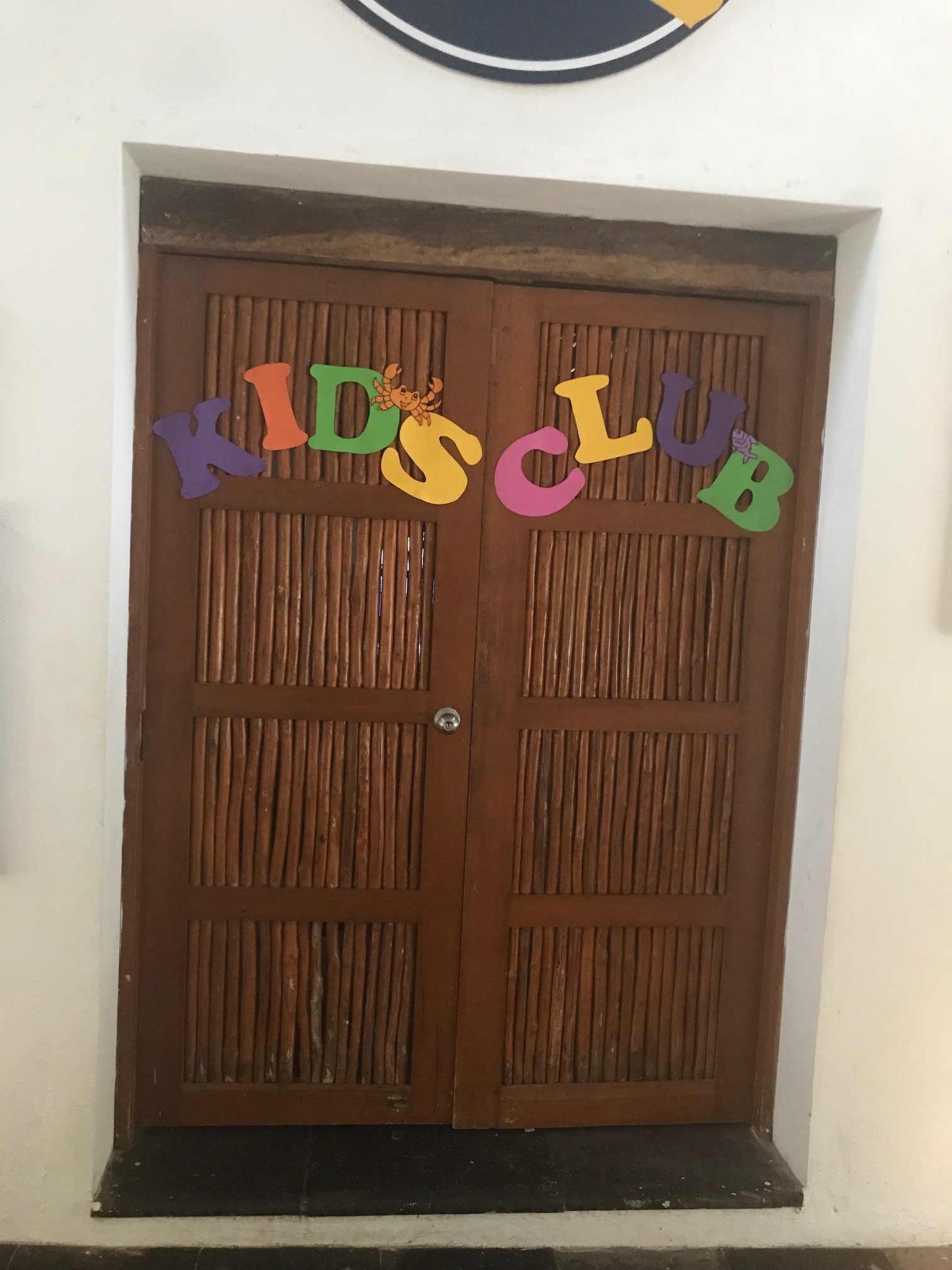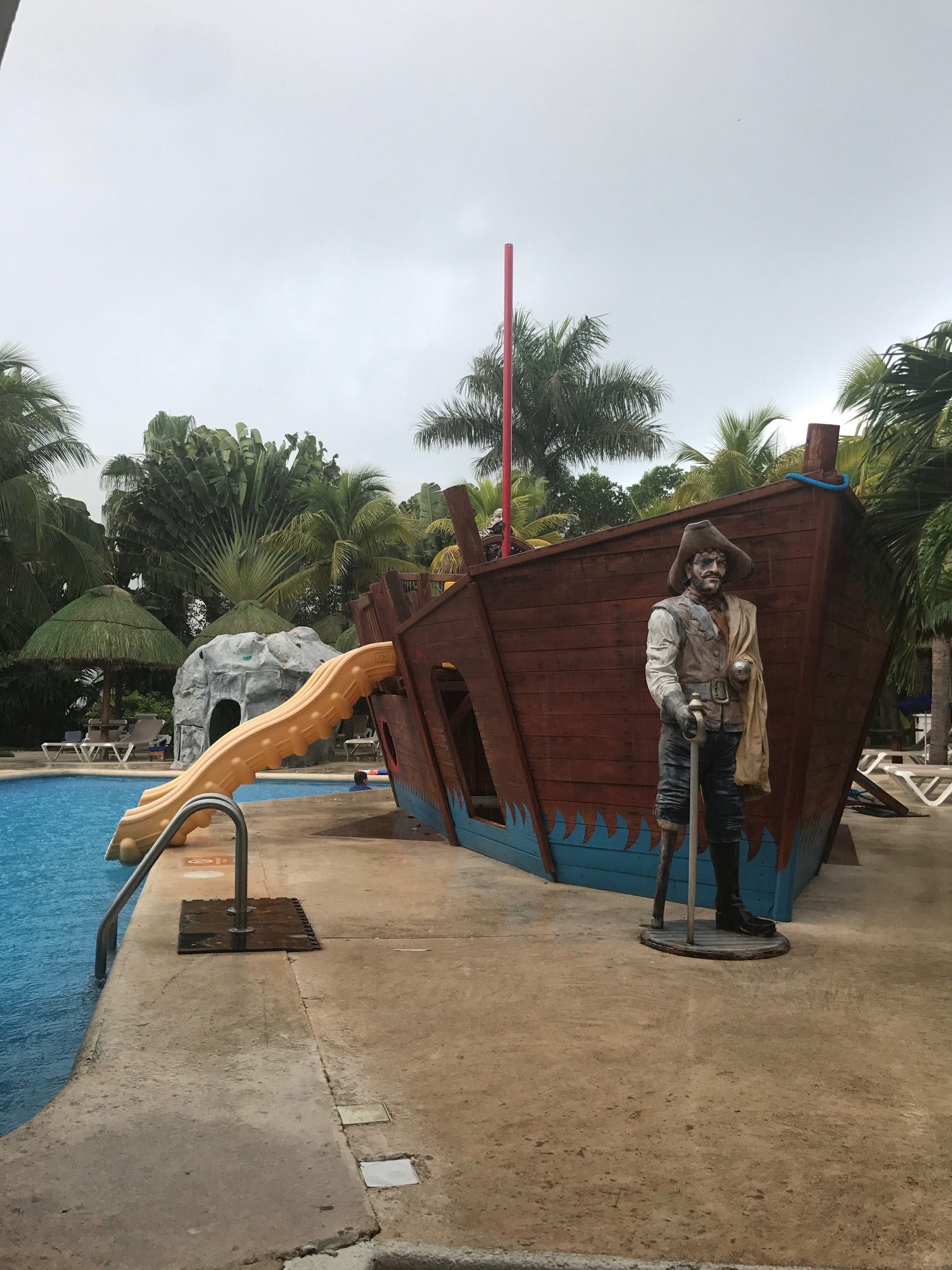 If Mexico is on your list, don't hesitate to visit Tulum for a lush green experience and family friendly fun. Along with nice resorts to choose from, the area is filled with lots of off site adventures for thrill seekers and adventurers. We will definitely be back. For additional photos and footage from our trip, follow me on Instagram below and tune into IGTV. See you soon!