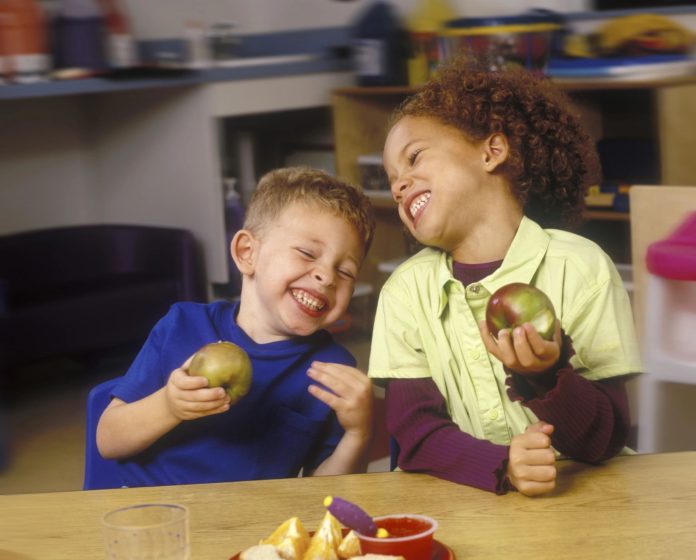 Getting a child to eat can be a daily challenge, but the challenge becomes even more difficult when the goal is to make sure they eat healthy meals. From an early age, kids are exposed to a variety of messages that encourage them to eat 'fun and fast foods' of which is often full of sugars and processed ingredients making them unhealthy. Candy and snacks soon become their favorite meals which makes for a very difficult task to make them develop healthy eating habits. What can parents do?
Even though is a hard task, it's a goal that any parent can reach. The key is to properly plan and prepare meals in advance and like with everything related to children, make the experience all about the fun. With nice presentations, colors, and textures, you can get your kids to be interested in what you are showing them on the plate. After that, you must focus on the flavor, and then you can make a healthy meal be their favorite meal. But we know this is too much just to say, you need to have specific answers, which is why we recommend researching children's menus or purchasing books with simple to follow recipes.  After purchasing or researching these recipes and menus, it is a good idea to prepare them in advance so that they can still be available on the go.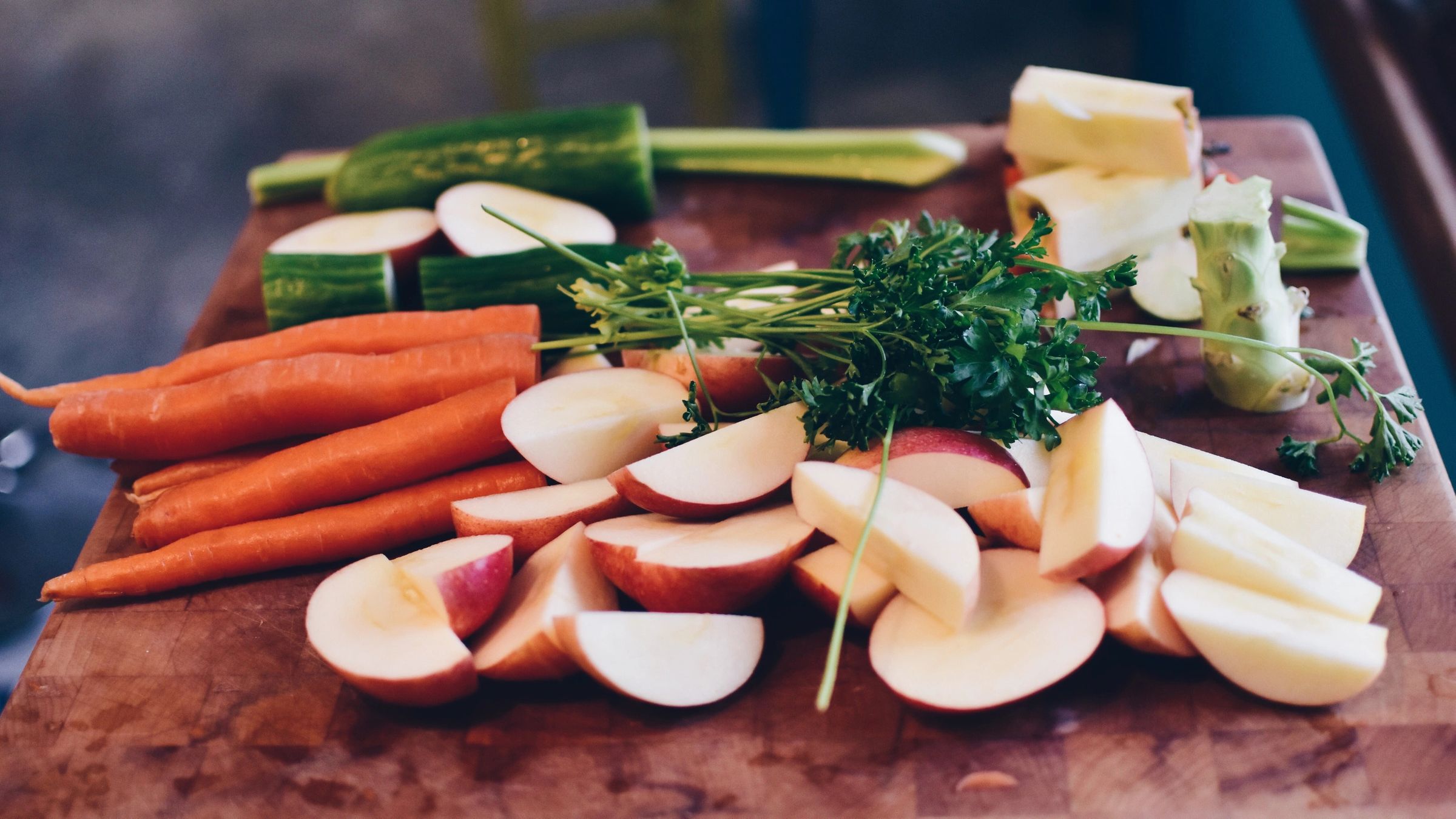 After preparing the meals, storage can either be in the raw prepared form such as chopping carrots, sectioning fruits and pre-boiling pasta or it can be in the fully cooked form and saved for future meals.  Storage in glass dishes with airtight lids are a good idea in the refrigerator or even the freezer section.  For Eco-friendly storage ideas we previously shared some re-usable kitchen storage options in the Post: Simple Steps to a Greener Lifestyle. Storage for raw or prepared foods can even be housed in airtight containers ready for children to snack on in appropriate portions.
Here is an example of a menu for breakfast, lunch and dinner for a typical child. Since we encourage an organic lifestyle, all ingredients can be substituted for organic, GMO-free ones and tailored to accommodate diet restrictions of your choice. Take note of the color of the food, the different textures and the differences in the type of food served. It is always a good idea not to encourage food boredom. In our home, my daughter and toddlers are picky eaters and they love sugary foods and snacks, so we do not buy them in the household to avoid them asking for it. Instead we keep lots of fruits, low sugar fruit pops and yogurts around along with preparing healthier meals and they love them. If your kids are like mine, I am sure they get their fair share of sugar and snacks from school, birthday parties and grandma so no worries there. Here is our menu:
Breakfast: Mini egg and veggies muffin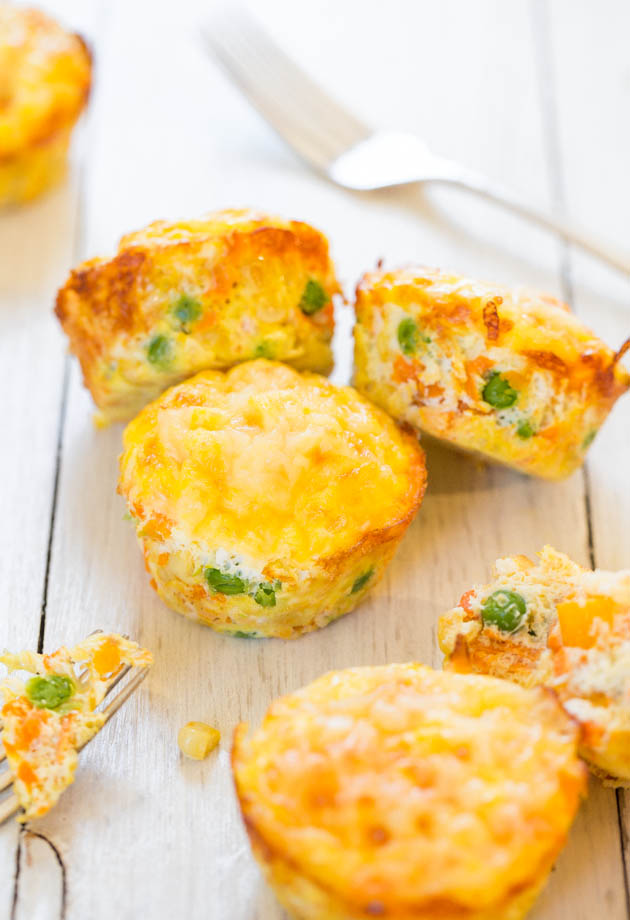 Gather together eggs needed (usually one per person), veggies of choice such as carrots and peas.  Prepare the oven to 180°F and grease 6 holes of a muffin tin. In a separate dish, mix veggies with 2 tablespoons of water. Cook these for 2 minutes until they are tender and drain. Mix the eggs together with a wooden spoon and stir in the vegetables and add feta cheese. Pour this mix into the holes of the tin, bake for 15 minutes until the eggs are set. Let the tin cool for a couple of minutes and then remove with a knife.
Lunch: Cheddar cauliflower soup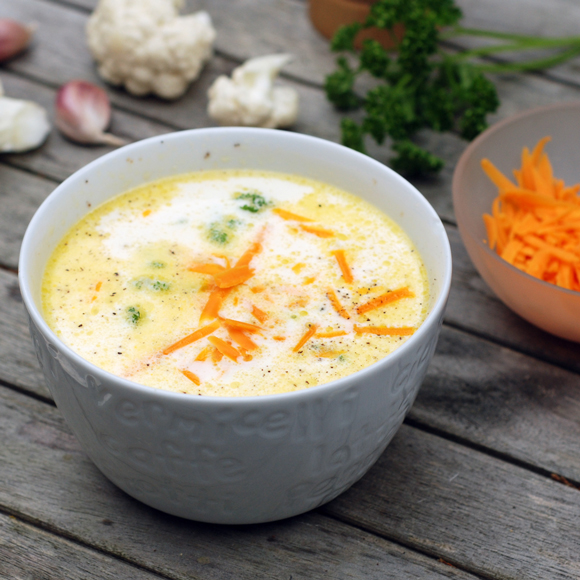 Prepare 2 leeks, 2 ½ cups of milk, 4 cups chopped cauliflower, 2 cups water, salt and pepper to taste, bay leaf, ¼ cup flour.  Cook 2 leeks (previously sliced) in a large saucepan for about 5 minutes, until soft. Add 4 cups of chopped cauliflower, 2 cups of milk, water, bay leaf, salt, and pepper. Bring everything to boil over medium-high heat, stirring often. Reduce the heat, cover, and let it cook for about 8 minutes until the cauliflower is soft, stirring occasionally. Meanwhile, whisk the remaining ½ cup of milk and flour in a small bowl. When the cauliflower is soft, remove the bay leaf and stir in the milk mixture. Cook until the soup has thickened slightly, and then cook on low for about 2 minutes after that. Add some shredded cheddar cheese and a ¼ tsp lemon juice before serving.
Dinner: 10-minute tacos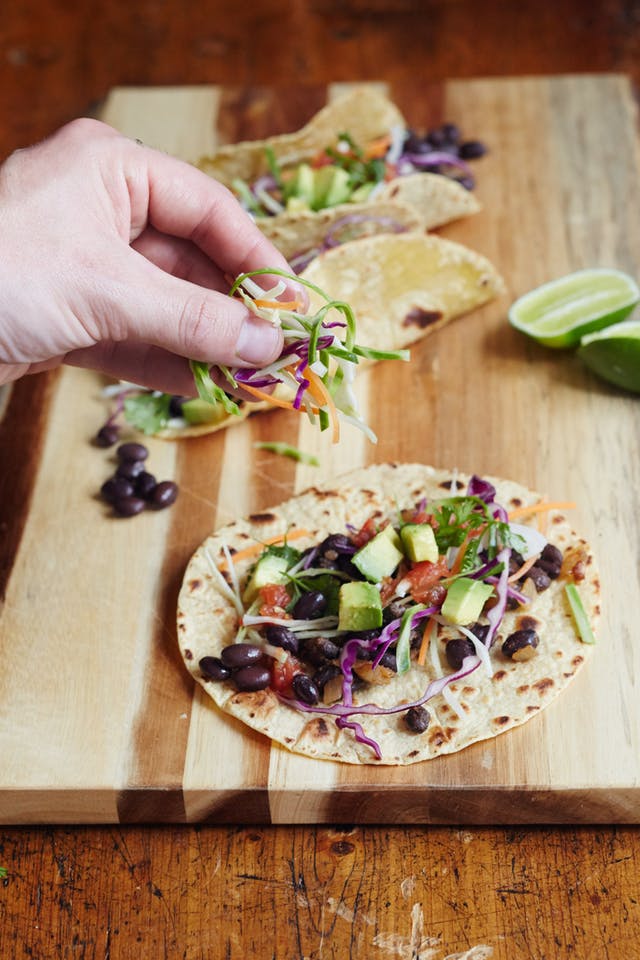 These tacos are meatless and made from organic canned black beans but can also be made with ground meat of your choice.  With this recipe you can make colorful tacos from scratch in under ten minutes using organic beans like the organic ones from Omena. For starters, heat about a tablespoon of olive oil in a large skillet over medium-high heat until shimmering. Add onion and cook until softened for about two minutes. Stir in chili powder, cumin, and a ¼ teaspoon salt. Lastly, add the beans and ¼ cup of water. Cover the pan and reduce the heat, cook for 5 minutes and then uncover to partially mash the beans. If there's any remaining water, simmer the mixture until it evaporates. Taste and season if needed. For the tortillas, you can use options such as La Banderita or Herdez (that also has a whole wheat choice). Heat them on the microwave for 30 seconds then fill them with your mixture. Top with cabbage, avocado or salsa, or sour cream.