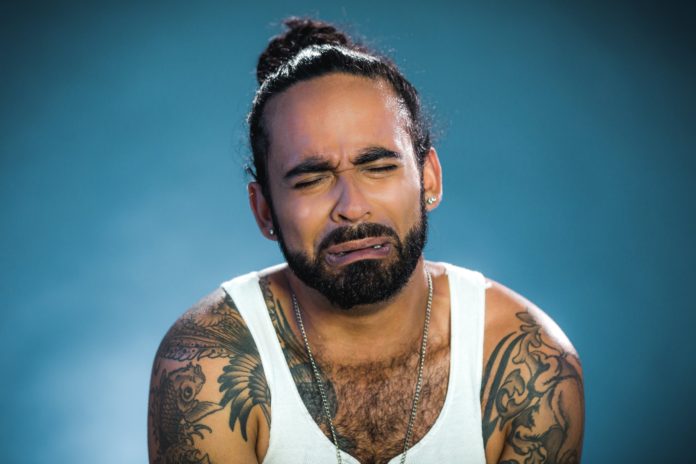 World Mental Health Awareness Week is October 7-13
In 2018, NAMI will promote the theme of "CureStigma" throughout all awareness events, including Mental Illness Awareness Week which takes place from Oct. 7–13.
Why this cause is important: One in 5 Americans is affected by mental health conditions. Stigma is toxic to their mental health because it creates an environment of shame, fear and silence that prevents many people from seeking help and treatment. The perception of mental illness won't change unless we act to change it.
Campaign manifesto: There's a virus spreading across America. It harms the 1 in 5 Americans affected by mental health conditions. It shames them into silence. It prevents them from seeking help. And in some cases, it takes lives. What virus are we talking about? It's stigma: Stigma against people with mental health conditions. But there's good news. Stigma is 100% curable. Compassion, empathy and understanding are the antidote. Your voice can spread the cure. Join NAMI, the National Alliance on Mental Illness. Together we can #CureStigma.
In this post, I wanted to focus on the serious impact of mental illness in our society today.  As a therapist for over 16 years I have seen the devastation it has caused to families and individuals and it is getting worst over time and therefore an epidemic.
The video includes a 10 minute discussion about the impact of mental health mostly depression leading to suicide. I apologize in advance about the terrified look on my face on the cover of this video haha, if you are a videographer, yes feel free to help a sister out (smile). Please turn it on with a smile while at work, doing laundry, if your're bored or even while in your car in case you do not have time to read. It's the effort that counts right?
In the video, I have included a  few tips on how to combat stress in daily life along with some  resources that can help. The article also reiterates some points from the video.
DISCLAIMER: This post is not intended to substitute professional help, it is solely to provide information. If you feel you are in crisis or need help seek consultation with a medical professional, dial 911 or call one of the help lines provided in our resources
Can stress lead to depression and suicide? 
It is normal to experience sadness, and a little despair in some phases of life. But it is not normal when the sadness, despair, low motivation held in someone's life for a longer time. These feelings can change into depression. Stress over long periods of time stemming from various life experiences can lead to depression if not addressed in time.  Depression is a mental illness, where a person loses interest, there is a lack of motivation and confidence, it changes the way you feel and the way you act.  Many people ignore the symptoms of depression for long periods of time either due to shame or not being able to identify the signs. This unfortunately leads to many people attempting suicide as a way out of those "bad feelings" or one becoming part of the mental health system through court appointed programs such as the Baker Act.   Luckily, depression can be treated. Hence, never avoid symptoms in yourself or in your loved one.
Here are some signs of depression you shouldn't ignore
1. Change in Mood
Major depression affects your mood such as a feeling of emptiness, sadness, despair, hopeless may occur. You will get mood swings and in addition to that, you may have a feeling of guilt, disappointed, miserable, lack of confidence etc. The way you see your life will change and the major symptoms you will feel is being hopeless with a depression thought such as "It's all my fault", "I'm a failure" and so on.
2. Loss of interest in hobbies and activities
Some people when feel sad, indulge themselves in various activities to get away from their stress, but people who suffer major depression avoid the activities they used to love. Depression carry away all the happiness and pleasure which ones make you happy. A person who loves to go swimming, suddenly refuses to go, the person who loves hanging out with friends, and one day he locked himself in his room and avoid his friend, then these are the warnings of major depression. Another sign of depression can also be you may lose interest in sex.
3. Sleeping problems
Despite having a feeling of sadness, depressed people may find trouble while sleeping. They often lie awake at night, but on the other hand, some may feel like sleeping all day and may find difficult coming out of the bed. Depression comes with lack of energy and you may be tired all the time and that's the reason which led to oversleeping.
4. Changes in appetite and weight
Depression affects your appetite which results in a change in your weight. These changes may vary from people to people. Some people when in depression stop eating because they won't care about their health anymore and loses weight. But on the other hand, some people started eating more and gains weight.
5. Thoughts of death
Suicide is the serious problem during the depression. Depressed people will give you symptoms of taking away their life, they will talk about it or can give make their first attempts before ending their life. If you find these symptoms in anyone, call for help.
Natural ways to reduce stress and prevent depression 
1. Eat a healthy and balanced diet
Keep a track on what you eat. Monitor your mood for couple of days after you eat a particular food. Not every food are healthy for your body. Processed foods such as processed meats, cereals, fried foods, etc can increase the risk of depression. Include those foods in your diet that can reduce your depression. For instance fruits, leafy vegetables, and fish. Increase the intake of omega-3 fatty acids and folate, it helps in treating depression and should be the major components in your diet. Include foods that have vitamins such as vitamin B6 and B12 which carries many benefits like it balance sugar levels, supports the nervous system and promote mental clarity. In order to treat depression get rid of sugar, eating a moderate amount of sugar also give you many health problems including depression. In addition to that get rid of caffeine and alcohol.
Ayurvedic herbs such as Ashwagandha has the capacity to lower cortisol level and has a calming effect. Modern Research shows that it can be the useful antidote to anxiety and depression.
2. Exercise
Exercise has got many benefits for the people in depression. Any type of exercise such as Yoga, Pilates, running or even walking can boost your mood and gives you energy. Exercising for at least 30 minutes a day can relieve stress, decrease tension, stabilize your mood, and can boost your self-esteem. It helps you sleep better. Yoga cure many health issues including depression. There are various asanas which you can perform in order to get rid of depression. Many studies suggest that Yoga is the best therapy to cure anxiety and depression.
3. Meditation
Meditation is another way to work on your depression. It has been proven that meditation helps to lower blood pressure and help you stay positive. A recent study did by Generalized Anxiety Disorder on 93 people founds that mindfulness meditation reduce the symptoms of anxiety measured against an anxiety scale.
4. Manage Stress
Try to get rid of people who bring negativity to your life or to the environment which is full of negativity. Get rid of that as soon as possible. It's better to have one good friend rather than having ten negative friends. It's okay to leave negative friends behind. Whenever you find your stress level on high, go for a walk, take a trip and enjoy the moment, make new friends or new social circles. Give yourself a chance to be pampered, go for a spa or massage. Go out and give yourself a fresh air. Do something new and creative.
5. See a specialist
If you see symptoms of depression, find a psychiatrist, psychologist, therapist, or any healthcare professionals in your area and book an appointment. There are organizations that offer support such as NAMI and many others. A website called, The American Psychological associations help you find the psychologist in your area. They will help you in discussing all your problems which cause depression.
6. Have a social support system 
Talk with your trusted family members or friends if they have seen any changes in your mood, any difference in the way you act. Things which you have not noticed in yourself, your friend might have noticed that. This way you can work on yourself beforehand. Also, ask your family members if there is a family history of mental illness. This way you are able to research if there may be any hereditary links to mental illness and discuss with a mental health professional.
7. Find spirituality
No matter what religion you belong or what faith you have, spirituality can ease your anxiety and depression. Spirituality is about seeking a meaningful connection, bigger than yourself which results in positive emotions such as peace, gratitude etc. Your attitudes will move in a new positive direction giving you an opportunity to find new ways of handling anxiety and depression.
In addition to that, you can engage yourself in social media platforms, but don't get demotivated seeing other people's life, despite be happy. Everyone life is different and beautiful in their own way.
There are different Act in USA which works towards Mental Illness and one of them is Baker Act. We always hear of a person getting "Baker Acted" but what is it?
The Baker Act
According to Wikipedia, Baker Act also known as Florida Mental Health Act of 1971, allows the involuntary institutionalization and examination of an individual. The Act can be initiated by Judges, law enforcement officials, doctors, and mental health professionals.
It is a tool used by law enforcement which provides emergency mental health services and temporary detention for up to 72 hours to help people suffering from mental illness or people who can harm themselves or others.
This Act got his nickname after Maxine Baker, who served in Florida's House of Representatives from 1963 to 1972, passed the bill on 1971.
Who gets Baker acted?
1. There should be a strong reason to believe that a person is mentally ill
2. A person is likely to suffer from neglect or harm himself or someone in the near future.
How does Baker Act work?
An individual is taken to custody and delivered to a mental health facility for examination when he or she is believed to meet the criteria for involuntary institutionalization. There is the difference in the amount of time for adults and minor. Adults are treated for no more than 72 hours whereas, for minor, they can only be held for 12 hours. Both depending on the situation. Facilities can provide notice to the patient guardian, attorney, or other representatives no later than 24 hours after submission. For minor, contact should be done as soon as the child arrives at the facility, but if a facility suspect abuse, it can be delayed for the full day.
Voluntary Baker Act Admission
The Baker act allows adults for the treatment as a voluntary. When the authorized medical officer get satisfied regarding the mental illness, the person is likely to get temporary institutionalization at a facility.
What happens after the examination?
The person will be released from the custody until and unless he is not a criminal, then, in that case, he will be sent to the custody of law enforcement officers. The facility can ask the patient's consent If any needed treatment is required. If he or she refuses for voluntary admission, the facility can file a petition for involuntary placement.
Mental illness is a serious illness. Act like Baker act helps people who are suffering from mental illness. If your family members and loved ones who think or have seen the signs of depression, this act is the way you can help them out and get them treated.
RESOURCES
NAMI (National Alliance on Mental Illness)
www.namimiami.org
Phone: 305-665-2540
NAMI Information Line
(800) 950-NAMI
The Information Help Line is an information and referral service which can be reached by calling 1 (800) 950-NAMI (6264), Monday through Friday, 10 a.m.- 6 p.m., EST
 CRISES AND SUICIDE
Suicide Prevention Lifeline
(800) 273-TALK or (800) SUICIDE
Girls & Boys Town National Hotline
(800) 448-3000
National Hope line Network
(800) SUICIDE
National Suicide Prevention Lifeline
(800) 273-TALK (8255)
National Youth Crisis Hotline
(800) 442-HOPE (4673)
 ALCOHOL
Alcohol Hotline
(800) 331-2900
Al-Anon for Families of Alcoholics
(800) 344-2666
Alcohol and Drug Helpline
(800) 821-4357
Alcohol Treatment Referral Hotline
(800) 252-6465
Alcohol & Drug Abuse Hotline
(800) 729-6686
Families Anonymous
(800) 736-9805
National Council on Alcoholism and Drug Dependence Hopeline
(800) 622-2255
SUBSTANCE ABUSE
Poison Control
(800) 222-1222
National Institute on Drug Abuse Hotline
(800) 662-4357
Cocaine Anonymous
(800) 347-8998
National Help Line for Substance Abuse
(800) 262-2463
DOMESTIC VIOLENCE
National Domestic Violence Hotline
(800) 799-7233
National US Child Abuse Hotline
(800) 422-4453