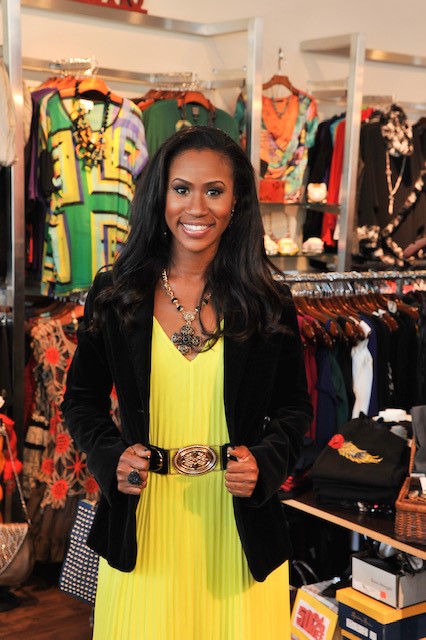 Fashion is an important part of beauty and self-expression. Expressing ourselves through clothes and our clothing choices has been a practice that shapes our personalities and style, and that also supports an entire economic industry that is growing every day and represents a big percentage of the income of countries all around the world. While fashion has become a major part of self-expression and been an economic stimulate year after year, our passion for clothes has leveraged a dangerous problem: consumerism. Every day there is a new trend, the new 'it' piece that we must have. This creates a problem that unfortunately gives fashion a bad face because over production and constant production producing a vicious cycle of consumption that harms our planet.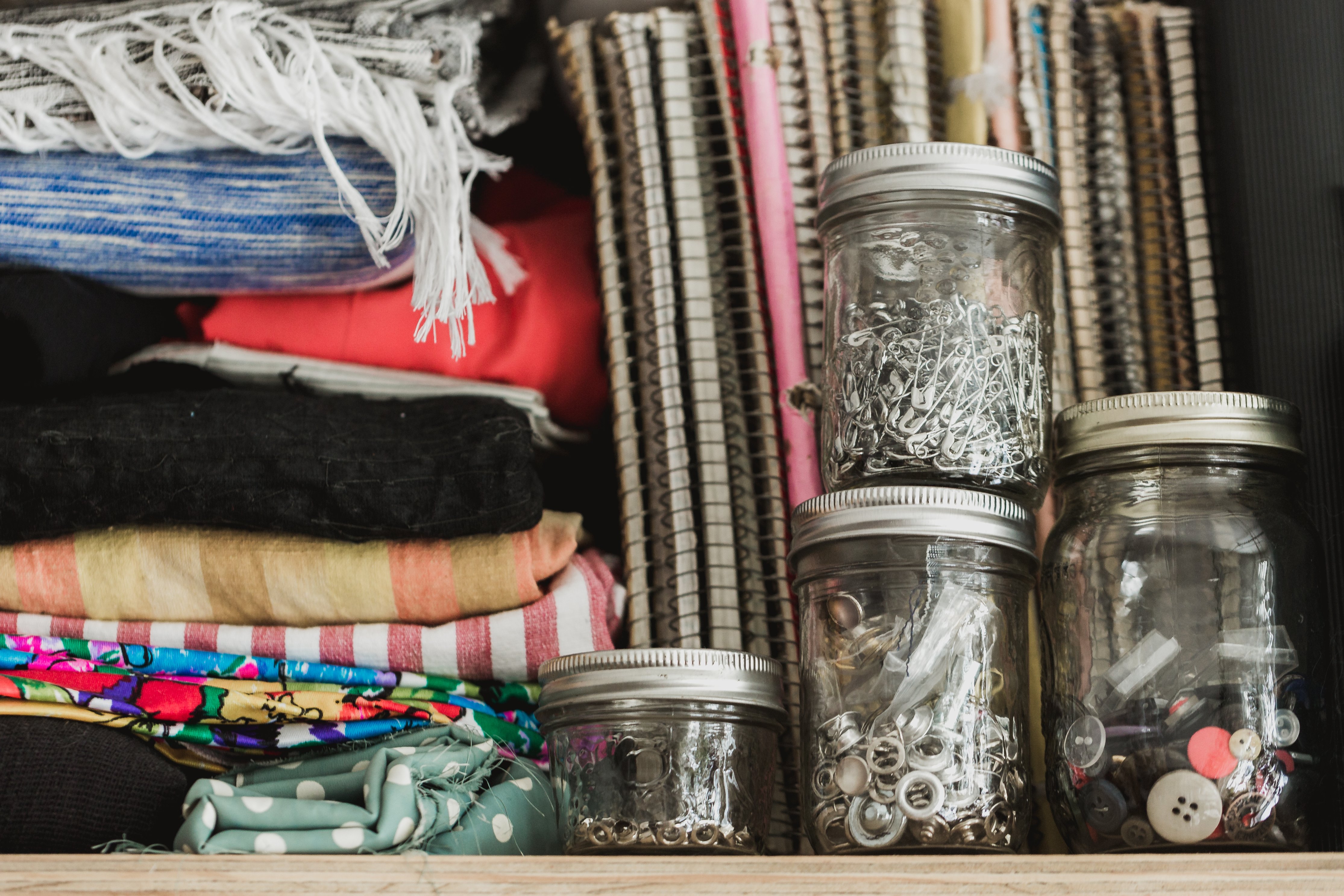 According to a 2013 report released by Science Direct, every year the fashion industry produces 150 billion new pieces. The third part of these pieces is sold at full price, another third goes to sales while a third (50 billion pieces) is never sold. Most of these pieces will get destroyed or contribute to the alarming amounts of waste that the clothing industry leaves as a trace every year. As this point, you might be thinking that this is a problem that is too big for you to tackle on your own. And you are probably right but if every one of us starts taking measures to address these situations, things will change with enough time. It is not an easy task, but it certainly starts with every individual. And in this case, it starts with our closets. Here are some Eco-friendly ways to revamp your closet:
Consignment Store and Thrift Shopping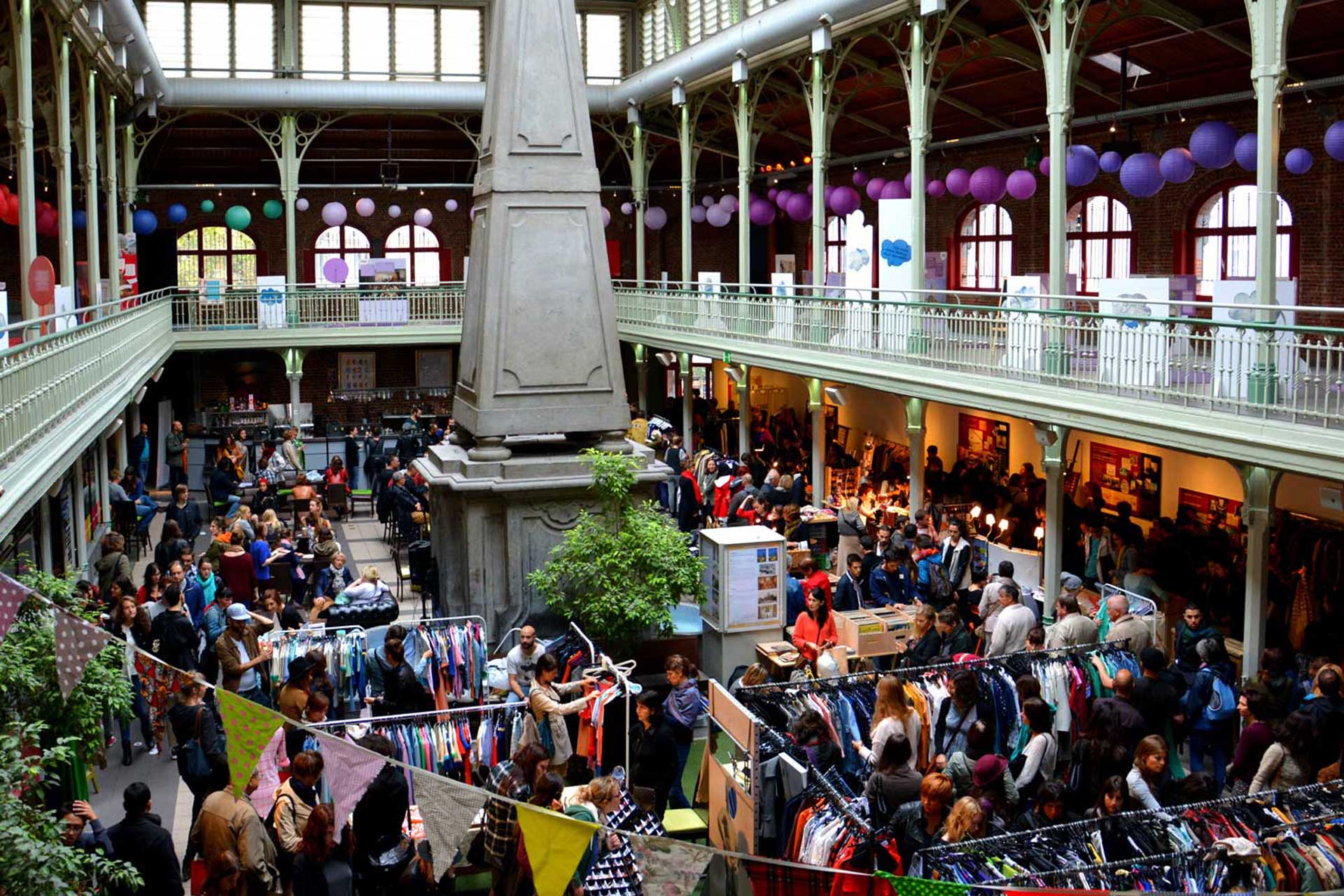 Ever heard the term "Thrift stores" or "Consignment stores. Thrift stores and consignment stores are types of the second-hand shop but, yet they differ from each other. Thrift stores sell second-hand clothes and household items which sold based on donations by others. They typically work to raise a fund whereas Consignment stores sell second-hand clothes and household items on behalf of the owner and they give a small percentage of selling price to the owner. Selling or donating your old clothes and household stuff is the best way to declutter your house. The benefits of these types of stores are not only for seller and buyer but also for the environment. I am sure you heard the Idiom "one man's trash is another man's treasure". There is no doubt that when we listen to the term second-hand, we usually think the items will be old, worn, faded or out-of-fashion but this is not necessarily so, it is possible to get second-hand clothes from Thrift stores and consignment stores and you can still look fabulous. The best thing to keep in mind while shopping thrift or consignment is to look for classic items it is a wise decision to look for trendy items at the thrift store, but it is a wiser decision to look for the classic items because these items never get outdated and are stylish in every decade. Items such as pencil-skirt, denim jackets, trench coats, white shirts, black dresses and khaki shorts are timeless.
The thrift store is not only beneficial for the consumer but it is also beneficial for the environment. Here are the ways shopping thrift or consignment helps to reduce waste and contributes to an Eco-friendly way of life:
Reduce your Carbon Footprint
Lots of energy is required in the manufacturing of clothes starting from transportation of raw materials to production process, then after production transportation of clothes to the stores and discarding unwanted clothes. Buying second-hand clothes from Thrift stores and Consignment stores, you are helping in preventing wastage of energy and production of the new clothes.
Reduces Chemical Pollution
Textile industry requires a lot of harmful chemicals during the production process. Within the Textile manufacturing process, there is an involvement of harmful dyes, caustic soda, bleaching, crude oil by-products, rinsing and finishing which are harmful chemicals. These chemicals are dumped off nearby places of manufacturing units which is harmful to soil and environment.
Conservation Of Water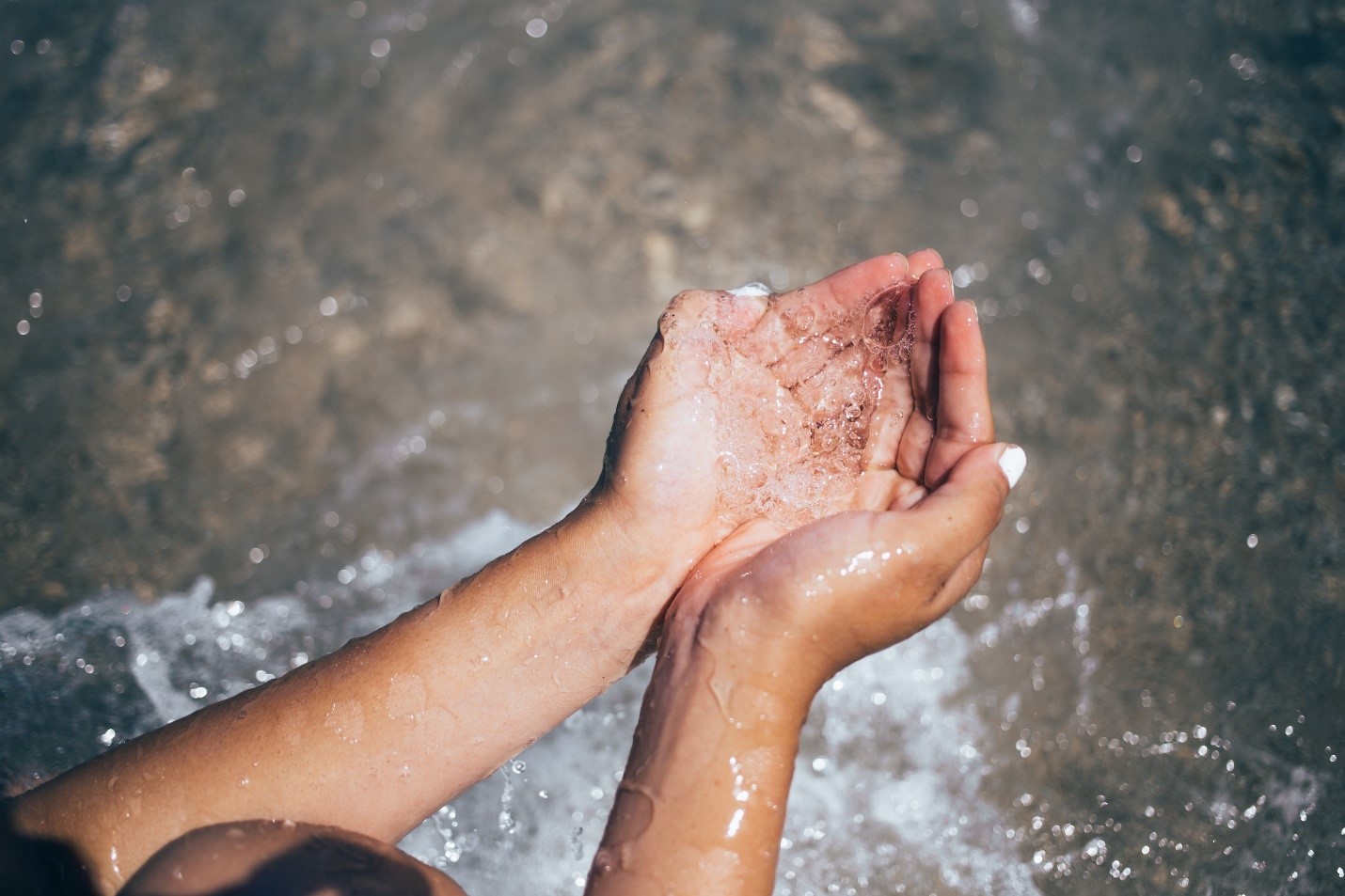 The use of water is essential at every stage of the production of clothes. A good amount of water is required to grow cotton. Similarly, for the process of manufacturing, producing, packaging, and transportation, water is required to generate electricity for the said process.
Decrease Landfill Waste
Most of us end up dumping our used clothes in landfills. If we start shopping the second-hand clothes through Thrift stores, less fabric will end up in Landfills resulting in a better environment. This will also reduce the packaging material, paper, and metal.
Helps in Recycling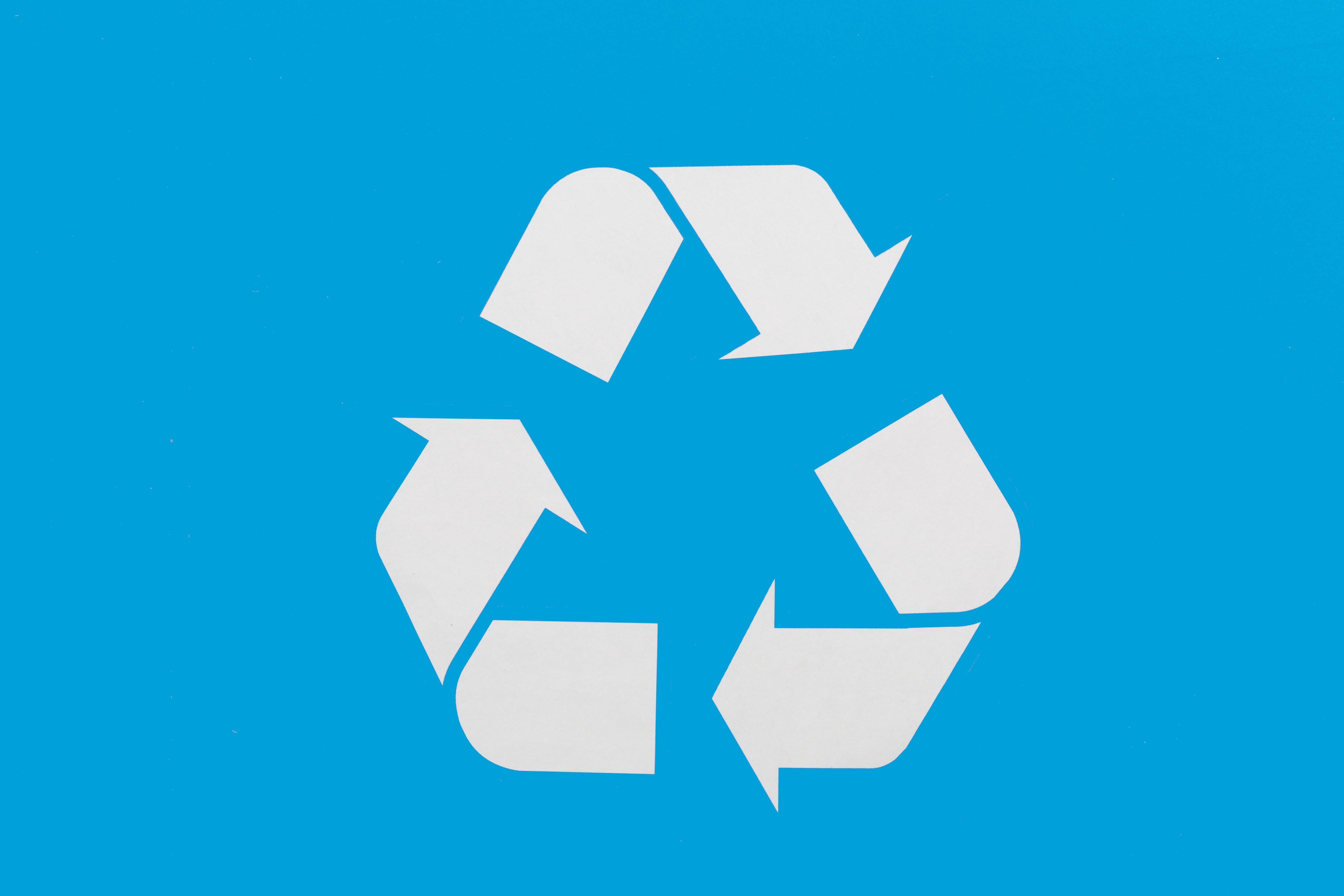 A thrift store is all about reducing, reusing and recycling. Using second-hand clothes or recycling it, you help in decreasing the demand for production and encourage sustainable practices.
Now that we know the importance of using thrift and consignment stores for the preservation of fashion and the environment, it is always nice to visit your favorite local thrift store but as modern times may have it, we can now shop right from our phones and computers. Here are a few apps and websites to purchase used clothing:
Poshmark is a place where you can buy or sell your clothes and fashion accessories. They charge a small commission based on the transaction. On Poshmark you can buy or sell women's clothing, men's clothing, kids' clothing, accessories, handbags, shoes, and makeup.
OfferUp is a great place to sell almost everything, and the seller keeps 100% of the sale and there are no shipping fees because the interaction happens in-person. This apps lets buyers and sellers message each other and meet in person to complete the transaction.
Ebay allows you to sell every item online, it can be new or used in various categories. At Ebay , you may need to pay monthly fees as well as individual listing and selling fees and can be sold either by auction or buy now.
Letgo app allows you to sell your stuff in local areas which includes electronics, cars, other vehicles and parts, movies, books, accessories, home, and garden etc. It doesn't charge listing and selling fees.
Mercari allows you to sell your items by listing it free but they charge a small number of selling fees. In the Mercari app, you can find a wide variety of new and used handmade items, vintage items, clothing and beauty, sports items and many more.
There are many other Apps which you can find and buy/sell your stuff online like Dealo, Carousell, Trove Marketplace and many more.
Now that we have explored thrift and consignment shopping in detail, here are three additional ways to reduce waste and be fabulously Eco-friendly:
A Second Chance To Old Friends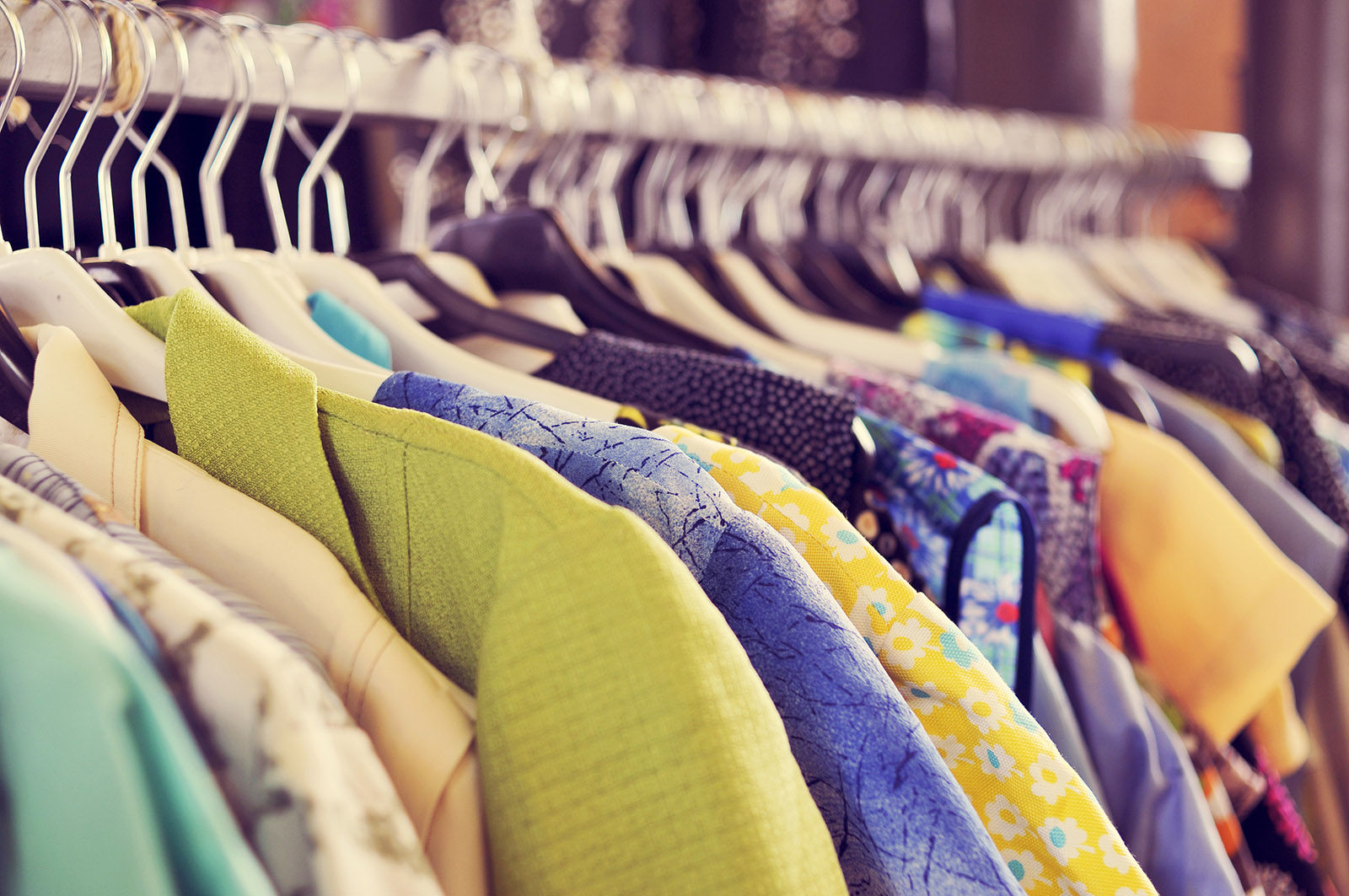 When was the last time you did a closet inventory? Take a deep look at your closet, put all the clothes out and check those that you have not worn in a while. You will be surprised by the number of clothes you didn't even remember you had or have bought. Take this opportunity to reevaluate your closet, and put aside those that you have not worn in the past year. If the reason you haven't used them is that they don't fit, give them away, donate them to your local shelter or give them to a friend, you don't need the extra pressure if fitting back into those clothes. Now, go back to the ones you have forgotten about, or that you don't love anymore because the silhouettes went out of style or the details are not trendy anymore, given them a second chance. No, you don't have to wear them again out of obligation, but you can have fun transforming them. If you know how, try to DIY and play with sleeves, lengths, distress the jeans or add beads or patches. You can always go a step further and take these pieces to your tailor, so they can adjust to this new chapter of your life. You will have new clothes, coming from the back of your closet.
Share It With Your Pals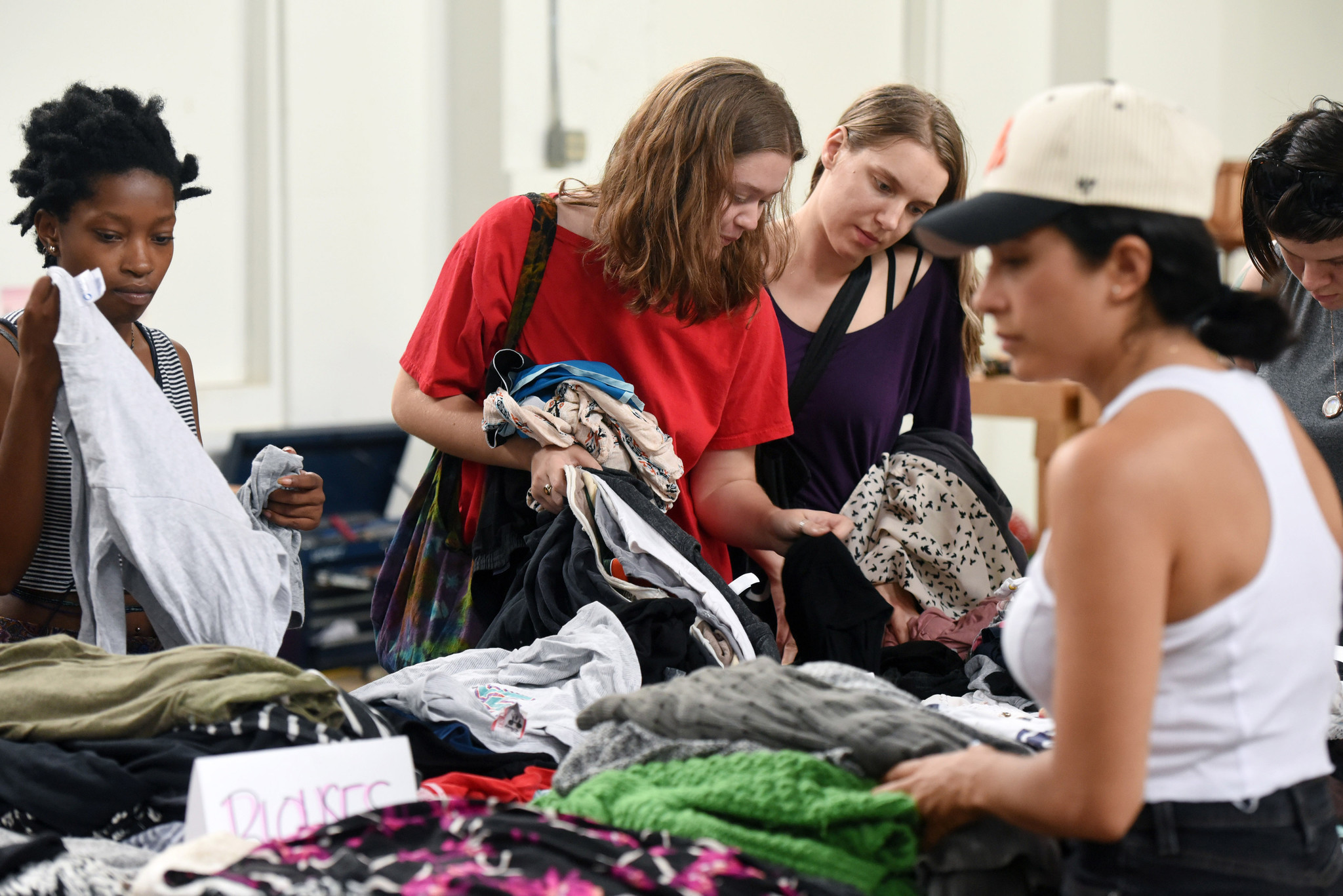 Has it ever happened to you that you see your friends' clothes and you want to borrow them and never return them (a valid joke between friends!)? We have all been there, and that means your friends, too! And since we all go through the same periods of closet-cleaning, why not doing with your best friends? Organize a closet swap with your closest friends, in which you can rotate those pieces that they don't want to wear anymore, but that you might be dying to have. You can decide whether to pay for them or simply exchange them developing your own system, but it is a fun way revamp your closet without spending much and while bonding with your friends, all while you keep your purchases of new clothes to a minimum and you re-purpose pieces that are in perfect condition. Add wine to the evening and you have the perfect girl's night out: drinks and fashion!
Shopping From The Past: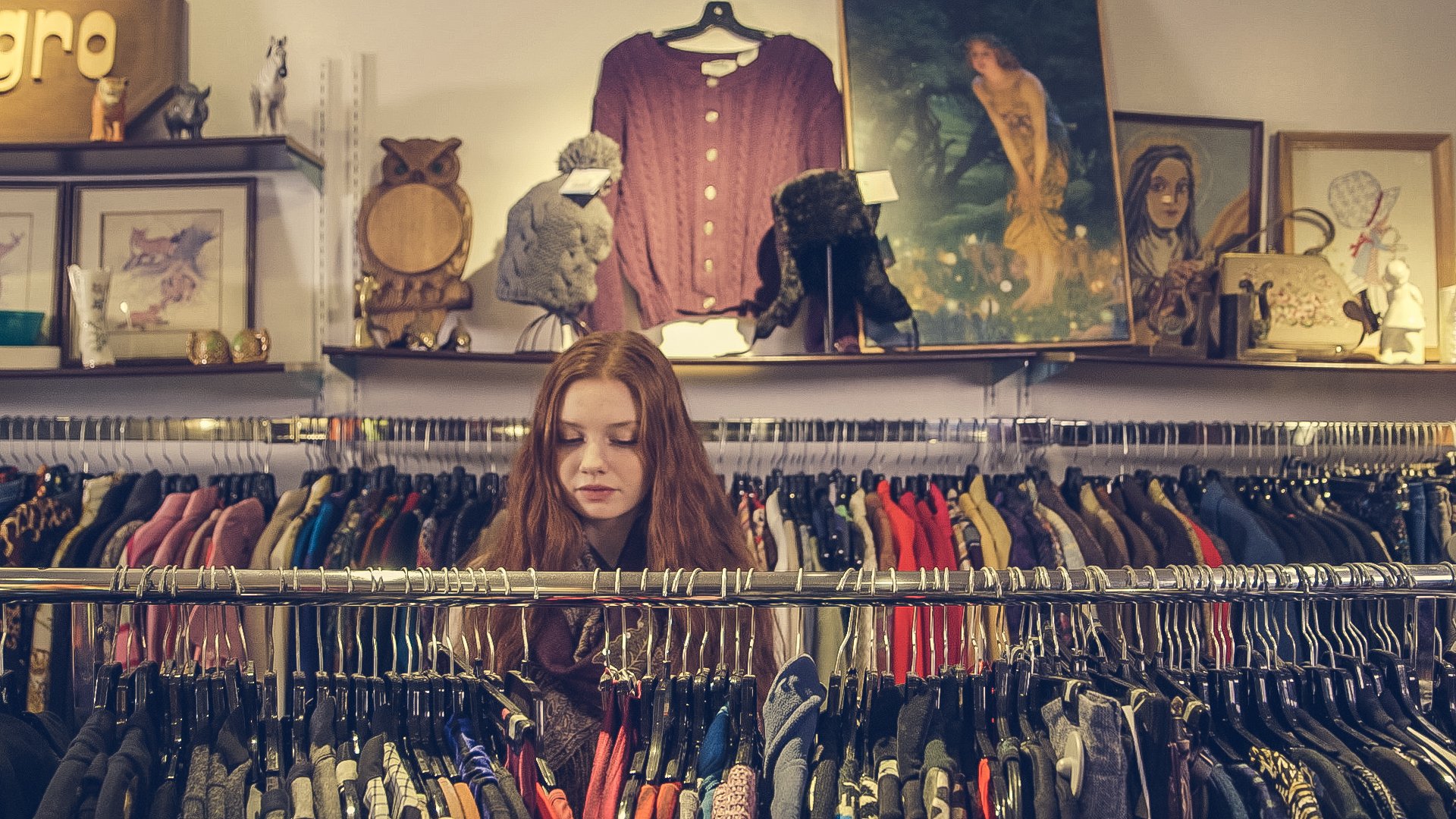 Vintage clothes are a fascination for many people around the world, and shopping pieces that once belonged to others is a big subculture of the fashion industry. It is the way of many to access luxury items and rare pieces, but it is also a great way to be eco-friendly. When you buy vintage, you are giving a new purpose to old clothes, keeping a pause in the consumerism cycle that produces so many wastes in the world (yes, exactly what you did with your closet, but with clothes that are completely new to you), not to mention that you could be finding true gold out there! Do a search for your local vintage and flea markets, and keep an eye for them while you travel, there are much spread around the world and one can be in your next destination.
Finding ways to revamp your style without contributing to this consumerist system takes consideration and just a different way of thinking but is not hard, and it can certainly be done. The first thing that you need to keep in mind is that this is something that won't happen overnight, but it must become a habit if you want to see changes and, especially, if you want to make a difference. Developing a sustainable and Eco-friendly lifestyle is possible so now go out and be beautiful.
Clothing Rental
Back in the day when I heard about clothing rental, the only thing that came to mind was the mens' tuxedo rental service stores like Men's Warehouse for weddings. Who would know that fast forward to the year 2020 we would have several clothing rental services especially for women to choose from. Clothing rental is a perfect way to go green and it can be fun! You get to wear, return and repeat as much as you want for usually a lower cost than owning the item. If you are into designer clothing or would like to have a rotating closet without repeating clothing, then this may be for you. There are many brands to choose from these days, however these are the two I have tried and love:
What It Costs: $89 per month for four items; $159 per month for unlimited rotations
Rental Period: depending on your level, four days, eight days, one month, or as long as you want
What it Costs: $149 per month for 4 items
Rental Period: As long as you want however all items have to be sent back or purchased to get another four items. You are required to keep a list of ten items on your 'list' for Bloomingdales to choose from and they send these items to you once they have received the items back. You may choose to purchase items at a discount if you just fall in love with an item.